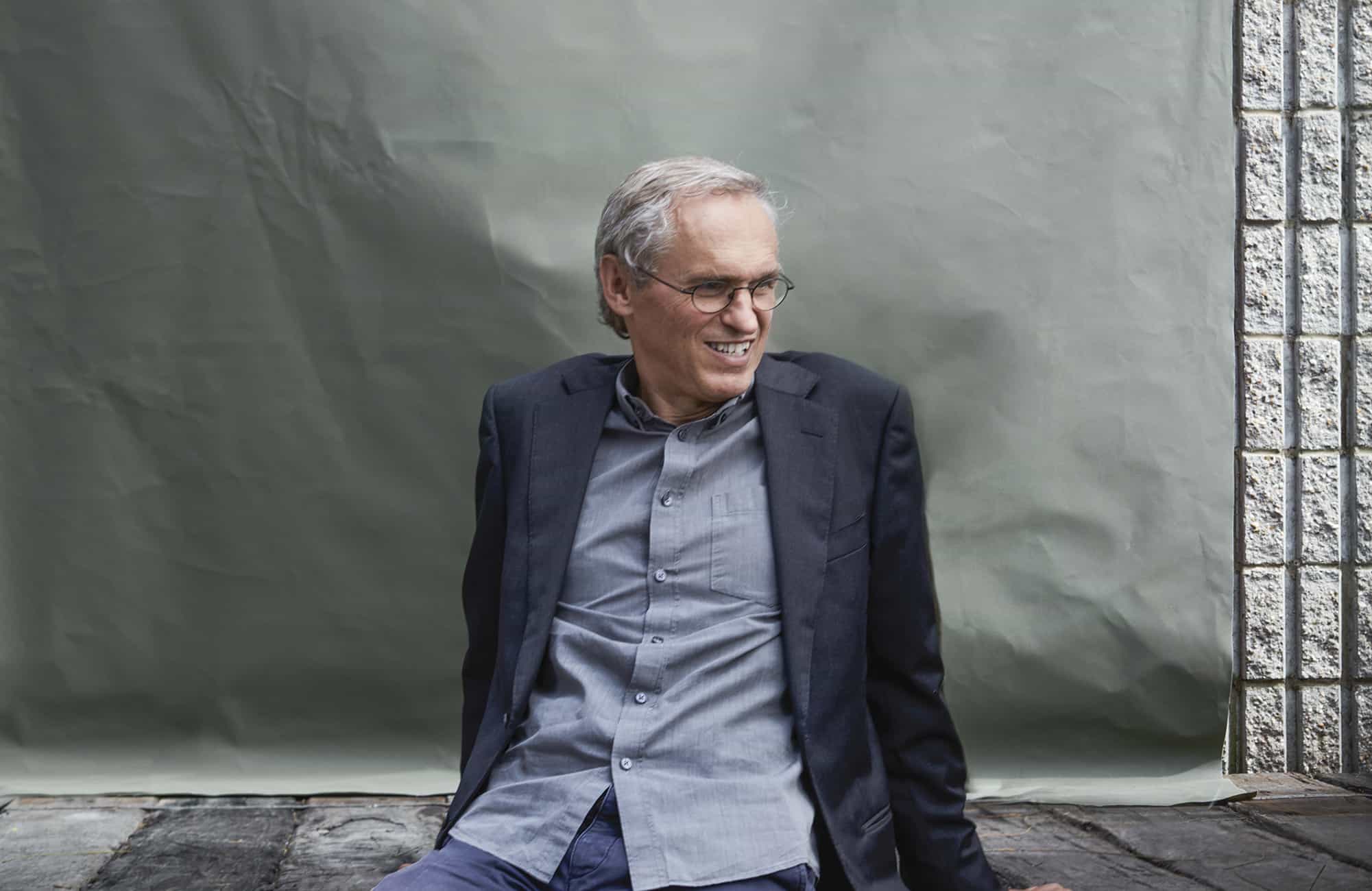 From Milan and New York to Switzerland and Sydney, Luigi Rosselli been designing breathtaking residences since the 1980s. We've long been admirers of his work, so were absolutely delighted when Luigi Rosselli Architects recently came onboard as the exclusive design partner for our upcoming collaboration in Sydney's Eastern suburbs, Piper House. It will be out first project together, so to get a taste of what to expect, we sat down with Luigi to discuss the acclaimed practice that carries his name and the wonderfully human-centric design philosophies that continue to drive its success.
Q—Luigi, can you tell us a little about your practice please?
A—After a period of work experience with Mario Botta, one of the ten top architects in the world during the 1980s, I spent a year in New York with Mitchell/Giurgola & Thorp – the firm that won the competition to design the new Australian Parliament House. I moved to Canberra in 1980 as part of the architectural design team to oversee the construction of their winning design. I returned to Europe to finish my architectural thesis but, eventually, my heart led me back to Australia. I settled in Sydney and established Luigi Rosselli Architects in 1985, encouraged by a hunger that existed in the community for architectural design that eschewed the English and North American influences that had previously prevailed. Here we are, 36 years later.
Q—How would you describe your underlying design philosophy?
A—Our abiding philosophy is that of humanism; designs that are on a human scale, that exist in harmony with the landscape they inhabit rather than in discord, designs that embrace rather than alienate their inhabitants, and designs that bring a sense of joy to all who interact with them.
Q—What trends are you noticing at the moment?
A—The last twenty years of residential architecture has been filled with 'cookie cutter' apartment blocks and houses that feel as though they have been made with sharp stencil knives and paint rollers over hardboards. The growing reaction to this is a demand for housing where people can feel natural materials, textures and shapes; architecture that treats buildings as organic structures with character and individuality and pleasing soft lines. There's also a growing need for healthy buildings, where rather than catch viruses in sealed air-conditioned boxes, we can open windows and sunbake in winter or catch a breeze in summer. People are seeking opportunities to be closer to the natural word, to look out at the growth of plants and trees, keep plants indoors and on their balconies. Finally, there's strong demand for buildings with a low environmental impact that use sustainable and recycled materials in their construction.
Q—What's the most important stage of a project?
A—It's tempting to say delivering the completed project is the most important stage of a project. However great buildings cannot be sustained without solid foundations, and the same can be said for the design of great buildings. Establishing a workable brief, communicating a shared vision, managing expectation – if all these things are achieved successfully from the outset, it helps to ensure the smooth progression of the project and happy outcomes at completion. All that said, I must confess the most important stage is often at 4am in the morning when ideas and concepts first appear! Creativity is an amazing phenomenon.
Q—Piper House will be our first collaboration together. Why are our businesses so well matched?
A—We have a genuine shared vision, a wish to create elegant and enduring architecture without compromise.
Q—At the end of a project, what does success look like?
A—A successful project is not the number of industry plaudits it receives. It's one where we have achieved the deadlines we set for delivery, where we have realised a design that is as close to the original vision and brief as possible and, most importantly, brings a sense of connection, peace and wellbeing to all who interact with it. We want our clients to feel that their spaces reflect them and their desires, dreams and philosophies. 
Luigi Rosselli Architects is driven not to win awards, but to instil good design and humane architecture that develops affinities, and create sympathetic buildings that flow and appeal. Renowned for their residential architecture and adaptive re-use and heritage designs, the carbon neutral Sydney-based studio also brings deep expertise in applying sustainable building practices. Together these humanist and environmental principles continue to attract a rich variety of clients, locations and briefs, resulting in a continual renewal of design thinking and solutions.