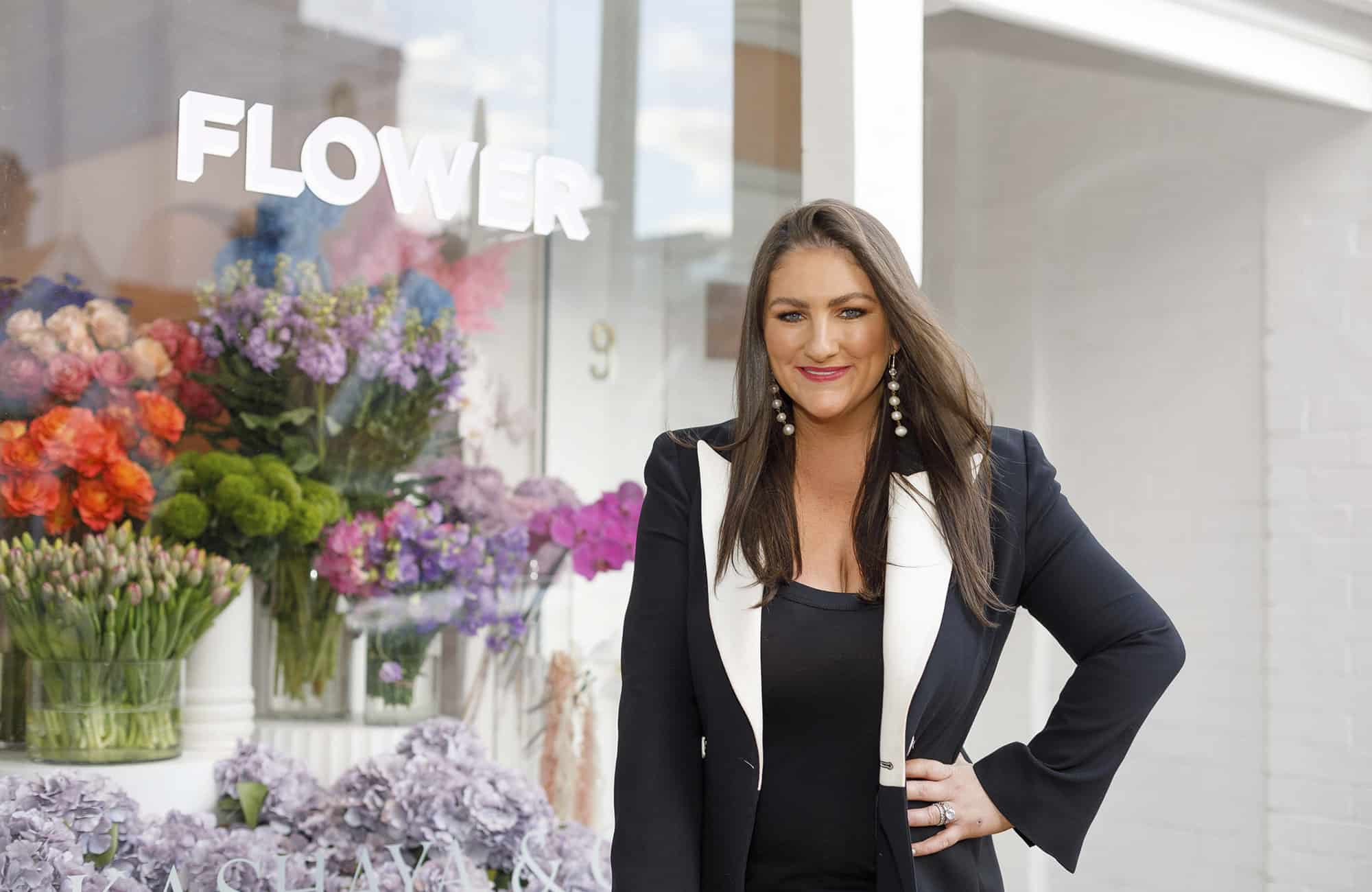 Meet Kashaya Williams from Kashaya & Co, Sydney florist and wedding planner extraordinaire.
Q—Lovely to see you, Kashaya. Can you tell us a little bit about your floristry journey and how it all began please?
A—The path that brought me to flowers was somewhat of a surprise really. Originally, I started a business creating couture wedding cakes. I'd often style flowers around them for social media and, as my Instagram page took off, people would regularly contact me to ask if I could do their flowers for their wedding or event. I ran a couple of flower workshops with some really talented creatives in Sydney, mainly to understand the fundamentals of arrangement. But as anyone in the business will tell you, a lot of the success of a florist is about individual instinct and personal aesthetic. As time passed, I started getting more and more requests for my arrangements and it really took off from there. Flowers are now a huge component of my job as a wedding planner and stylist. Ultimately, my journey was a really natural progression as my company grew and evolved to the point where I now have the florist side of the business as well.
Q—What inspires you?
A—I've always had a passion for design—from fashion to interiors to lifestyle, beautiful fabrics, amazing textures and interesting modern architecture and furniture. These are all things I draw inspiration from and I'm constantly on the hunt for what's new. Being fashion forward is an integral part of my job, seeking out what peers are creating across the world. Some of my favourites include Olivier Rousteing, Phoebe Philo, everything from the House of Dior, Ligne Roset, Richard Serra and Joseph Dirand. It's also deeply rewarding and humbling when you see other people draw inspiration from something you've created. I see creativity as an exchange, and it's important to honour your inspiration sources and pay it forward to younger creatives in your field.
Q—What do you love most about your job?
A—Everything! From the exquisite natural beauty of the flowers I get to work with every day and the fascinating places the job takes me all over Australia, to the amazing relationships you build with clients and the unforgettable weddings I help to create. It's a job filled with those magic moments in people's lives and it's very special to be part of that. I even like the 3.30am starts at the flower markets! A lot of people don't realise the hours that go into working in this industry. It's quite common to work 18-36 hours straight when you have a huge weekend of events coming up. But working in these high energy environments is an experience like no other—I wouldn't give it up for the world.