The Fortis story began in 2016. Inspired by a shared passion for excellence, it was built through the intersection of three like-minded professionals—Patrick Keenan, Dan Gallen and Charles Mellick—and their collective expertise in law, finance, development and construction.

Today our ambition continues to grow, as we partner exclusively with Australia's best architects, designers, project managers and builders. The results speak for themselves. The Fortis portfolio already includes more than $500 million in successfully completed residential and commercial projects, with a further $224 million to be completed by the end of the year.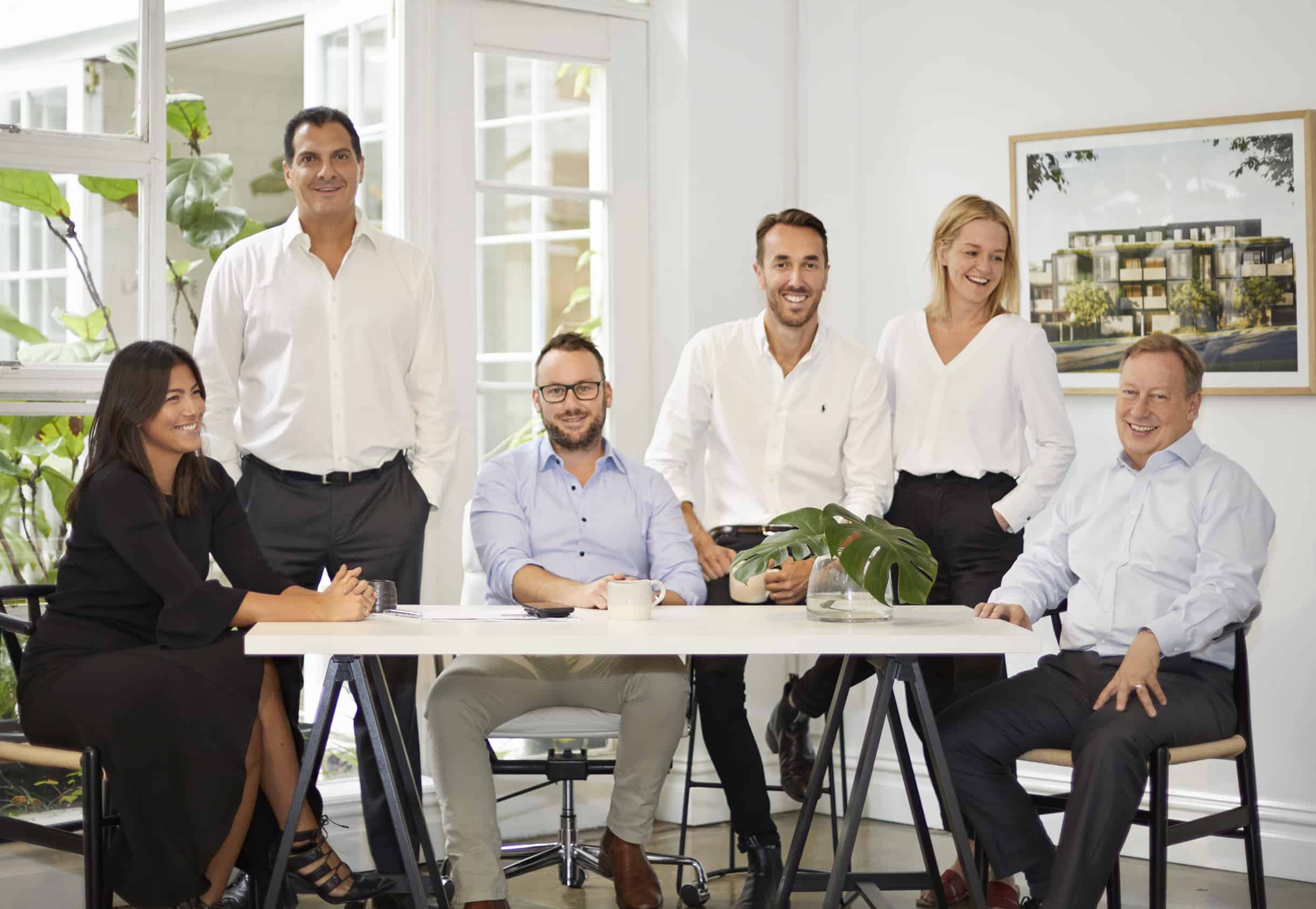 All

Management

Development

Marketing

Finance

Operations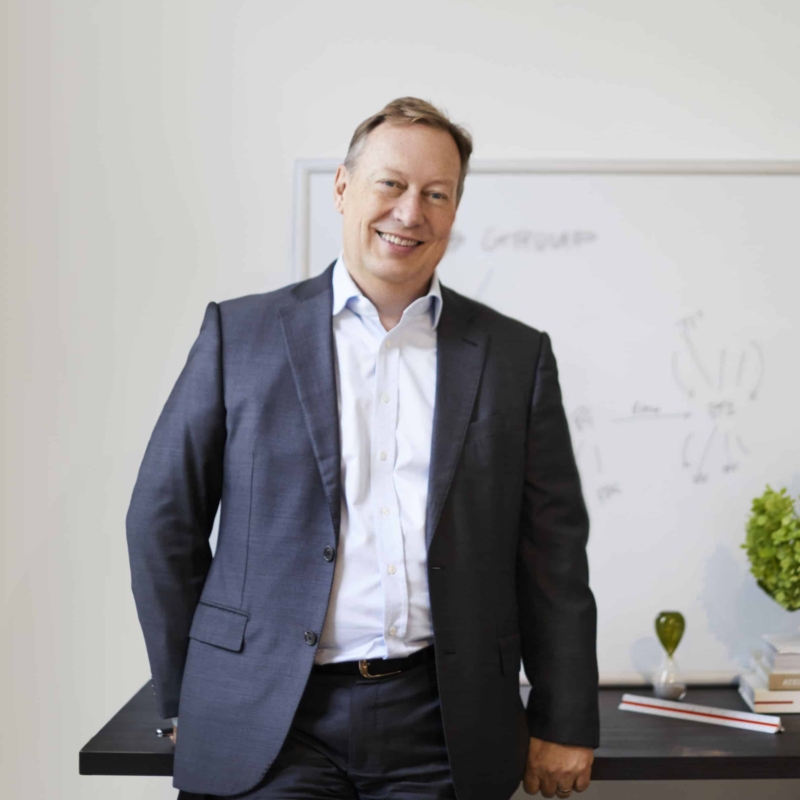 Patrick Keenan
Chairman
"Looking around the boardroom full of our people, I realise there hasn't been a problem that's come in through these doors that our team hasn't been able to solve."
As Fortis Chairman, Patrick sets the overall direction of the business. With a career spanning more than 32 years, he also brings formidable structuring and deal-making experience as a lawyer, investment banker, owner, investor and manager. Prior to co-founding Fortis in 2016, he served as a Director of Australian investment bank Dominguez Barry Samuel Montagu and Owner/Manager of the Prebon Yamane Group with 1,650 staff in 24 cities around the world. Patrick has invested in many property projects, supporting successful developments across Australia.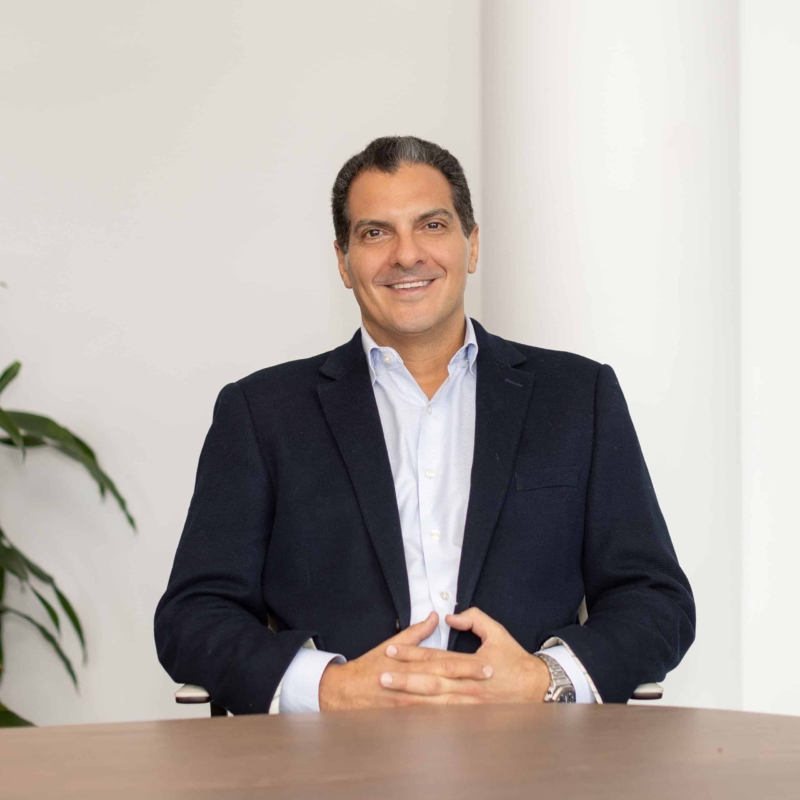 Charles Mellick
Director
"I've always loved negotiating acquisitions, especially that moment when you just know the deal is done."
Charles brings an in-depth knowledge of the Australian property industry gained over 28 years. During his career, he has funded and directed more than 80 residential and commercial projects with a particular focus on the inner-city suburbs of Sydney and Melbourne. As our Director of Acquisitions, Charles is responsible for all Fortis negotiations and acquisitions including master-planned communities, residential apartment developments and commercial assets.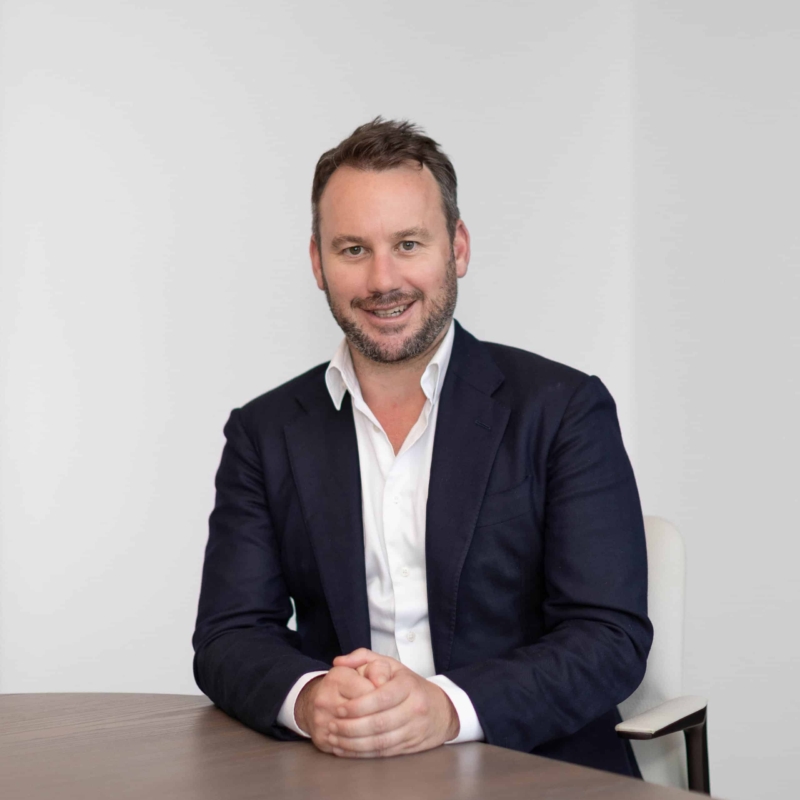 Dan Gallen
Director
"Settling the actual development site is always a big moment, that's when you know the project is real."
With a breadth of property and financial expertise spanning more than 20 years, Dan brings a well-rounded, practical and highly effective approach to managing Fortis's development funding requirements. During his career, he has personally completed over $4 billion in structured real estate transactions in the varied capacities of Lender, Investor and Debt Advisor. Dan is RG146 compliant and the Responsible Manager on the Pallas Funds AFSL.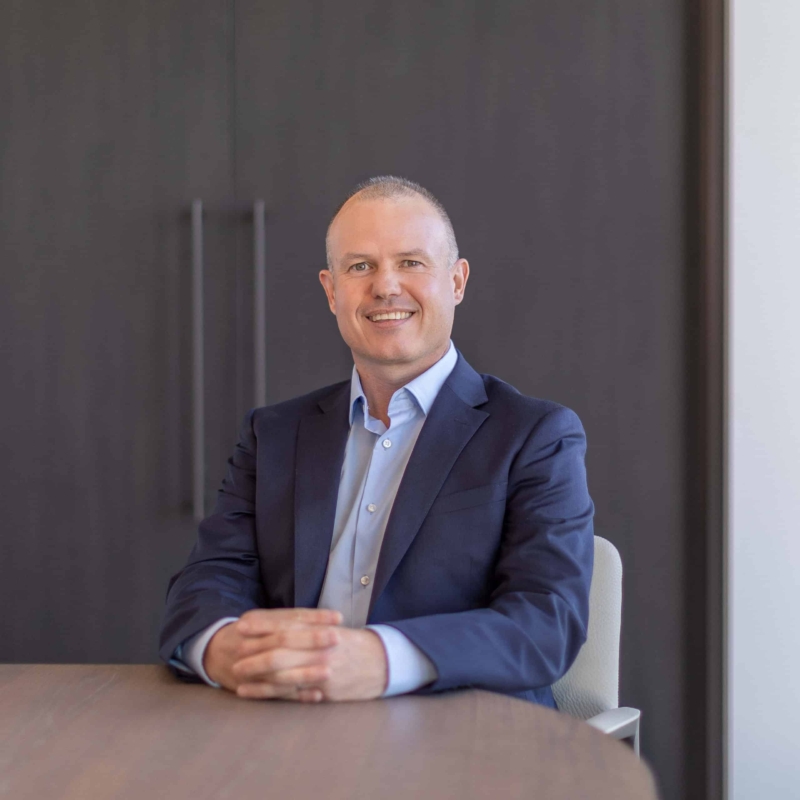 Tim Mills
General Manager, Development—Victoria
"It's deeply satisfying to work through complex design problems to unlock the full value and potential of a site."
During his 20-year career, Tim has worked with some of Australia's leading private and publicly-listed developers including Australian Pacific Airports, Lendlease and Urbex. Together with strong leadership skills, he brings extensive technical knowledge of the full development lifecycle across residential, mixed-use and commercial projects. Most recently, Tim spent four years with Gurner. Today he leads the Fortis development team in Melbourne, sharing his passion for delivery excellence across our entire Victorian portfolio.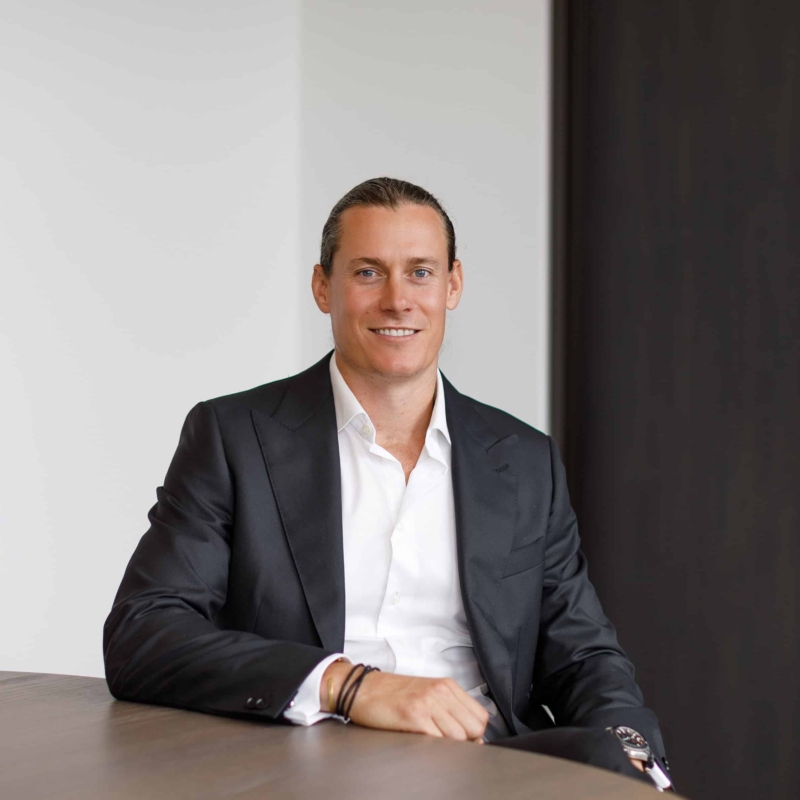 Ed Eve
General Manager, Development - NSW
"Reaching our project approvals after months of finessing a design and feasibility is a special milestone. It's the moment before we create an amazing place for the community."
An experienced Development & Investment Manager, Ed has managed major retail and mixed-use projects in Sydney, Victoria and Western Australia working for and on behalf of Australia's largest REIT's. With qualifications in Architecture and Property Development, Ed brings an ability to maximise returns for owners and investors whilst balancing an exceptional outcome for the customer and community. At Fortis, Ed's focus is to secure new and exciting sites and work with the team to continue delivering the highest quality projects.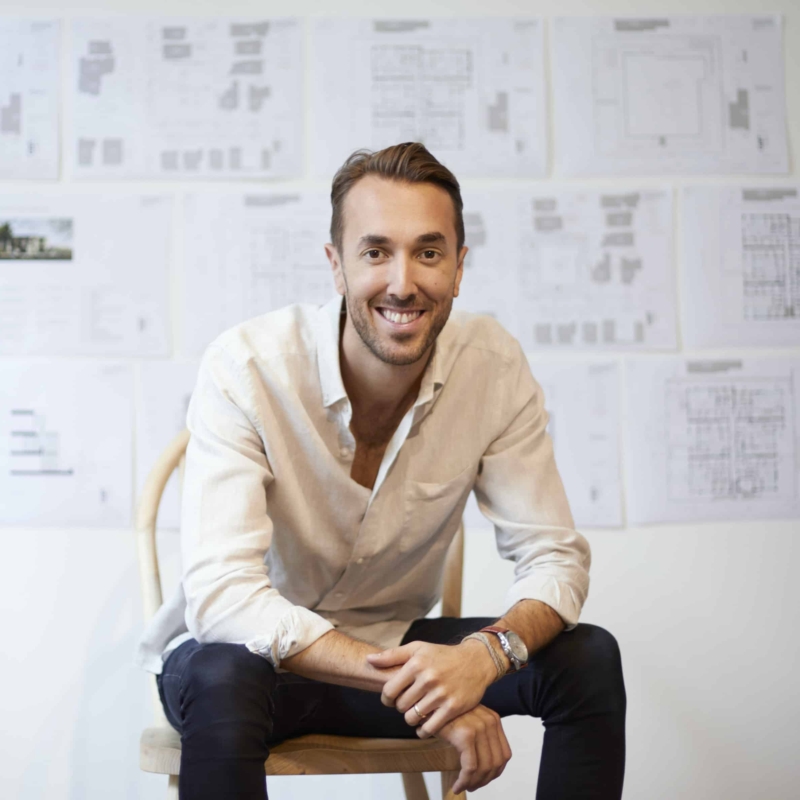 Patrick Baldock
Associate Director - Head of Operations
"The first visit to any new site is a pivotal moment. Recognising the potential, visualising the process, and starting the journey with future residents in mind."
One of our founding members, Patrick has personally overseen the delivery of every Fortis project to date. A qualified engineer with honours and postgraduate credentials in property development and planning, he applies his in-depth knowledge to ensure every development carrying the Fortis name is executed successfully and to the exceptionally high standards we expect. Relationship-driven with an obsession for detail, Patrick takes great satisfaction in being heavily involved in every aspect of the development lifecycle.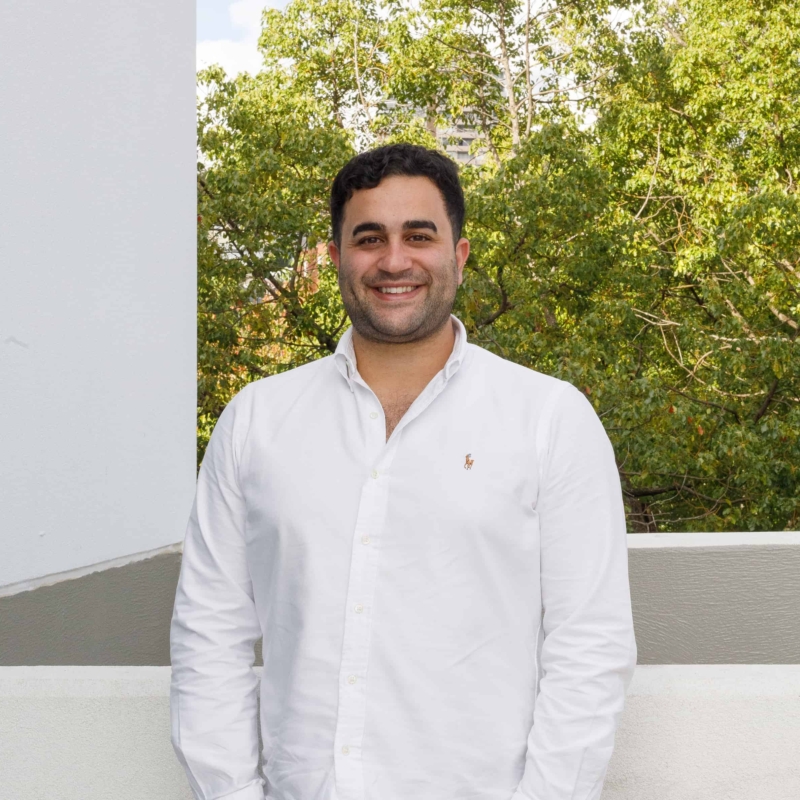 John Yacoub
Associate Director – Head of Acquisitions
"There's so much energy around the office whenever we acquire a new site, ideas flow and everyone is eager to get started."
John began his career completing a Bachelor in City Planning (Hons) and, today, is an integral member of the Fortis acquisitions and development team. With a finely-tuned knowledge of planning, project management and development, he has delivered more than $700 million in high-profile retail, commercial and residential projects in the past 8 years, with the promise of considerably more to come. At Fortis, John utilises his broad expertise to take a hands-on approach to his projects, from acquisition to handover, working closely with all project partners to achieve the best possible design and quality outcomes for every development.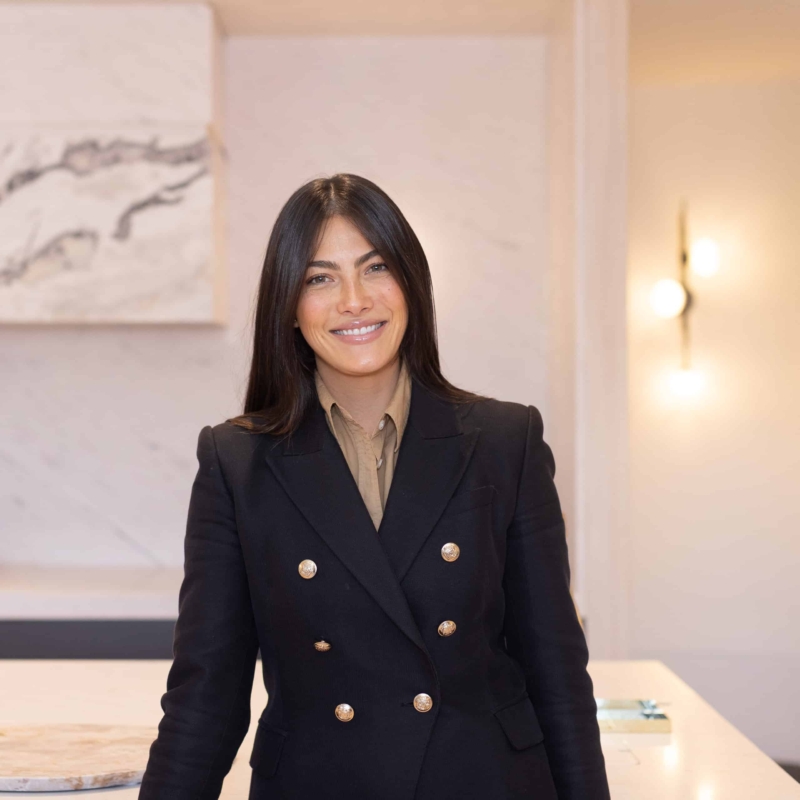 Avalon Nethery
Associate Director
"Standing on a freshly acquired site. It's like a blank canvas. This is the moment when the genesis of a projects' vision is born."
Having studied commercial interior design, Avalon comes with a background in design, construction and property development. Her creative background injects a unique and valuable skillset to the Fortis development team. Avalon can always be counted on to bring fresh ideas to her projects, or fine-tune existing ones, whilst working diligently behind the scenes. From assessing and acquiring new sites, to managing teams, designs, budgets, settlements and purchaser relationships, she ensures every detail of every project is considered carefully, and delivered brilliantly.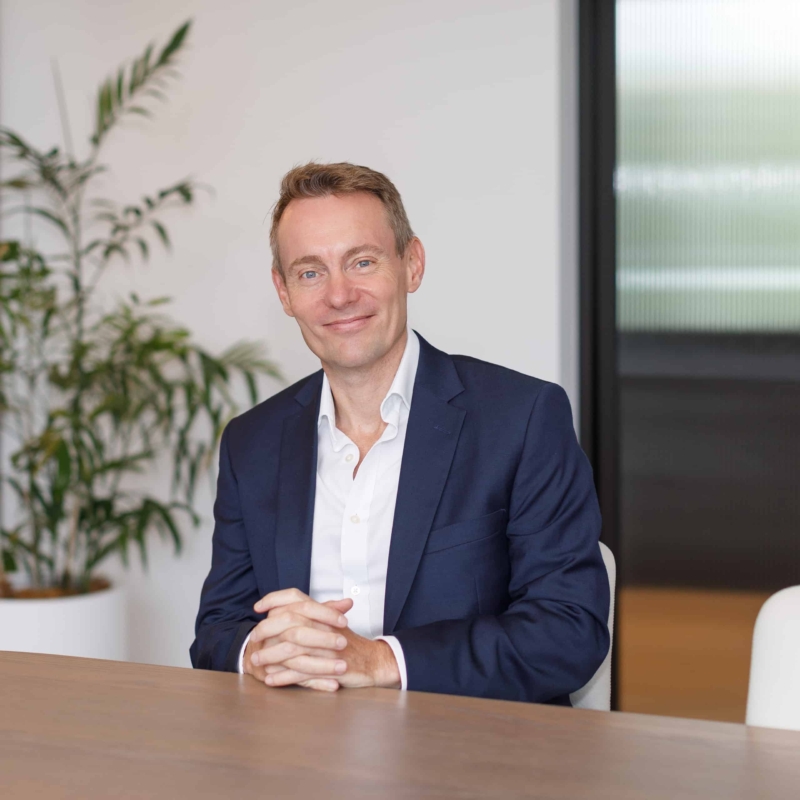 Ben Keenan
Associate Director
"Property is my passion. I love the process of maximising a project's value, from site assembly right through to completion and sales."

Ben's career began as a solicitor at Gilbert+Tobin in Sydney. He then joined Multiplex in 2003 where he spent 18 years serving in numerous roles, including as an executive board director for 10 years and General Counsel for the UK, Middle East and Canadian businesses. During his time at Multiplex, Ben was responsible for overseeing all aspects of legal and compliance functions, including the negotiation of contracts worth more than £5 billion.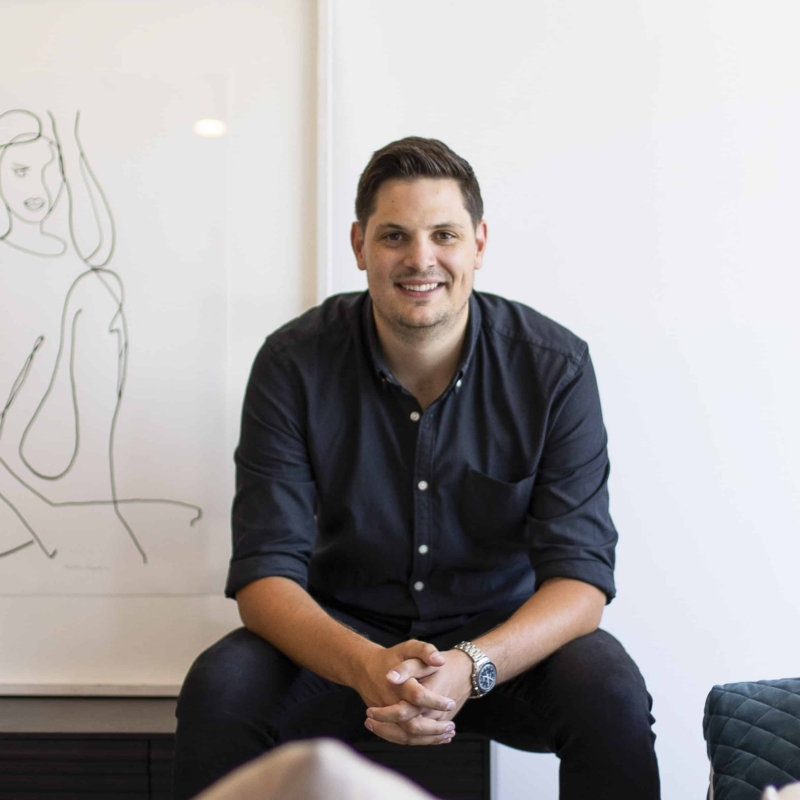 Nick Van Leeuwen
Associate Director
"After all the hard work, being invited into a newly completed home and seeing the owner's excitement and joy is pretty special."
Nick brings almost a decade of property and construction experience to Fortis, with expertise spanning apartments, commercial office, retail and master-planned developments. He holds a degree in Construction Management and has also held previous roles as Project Manager and, most recently, as Development Manager for a national ASX-listed developer. At Fortis, Nick's focus is to foster strong relationships with all project stakeholders – something that helps him ensure high-quality developments and positive purchaser experiences, every time.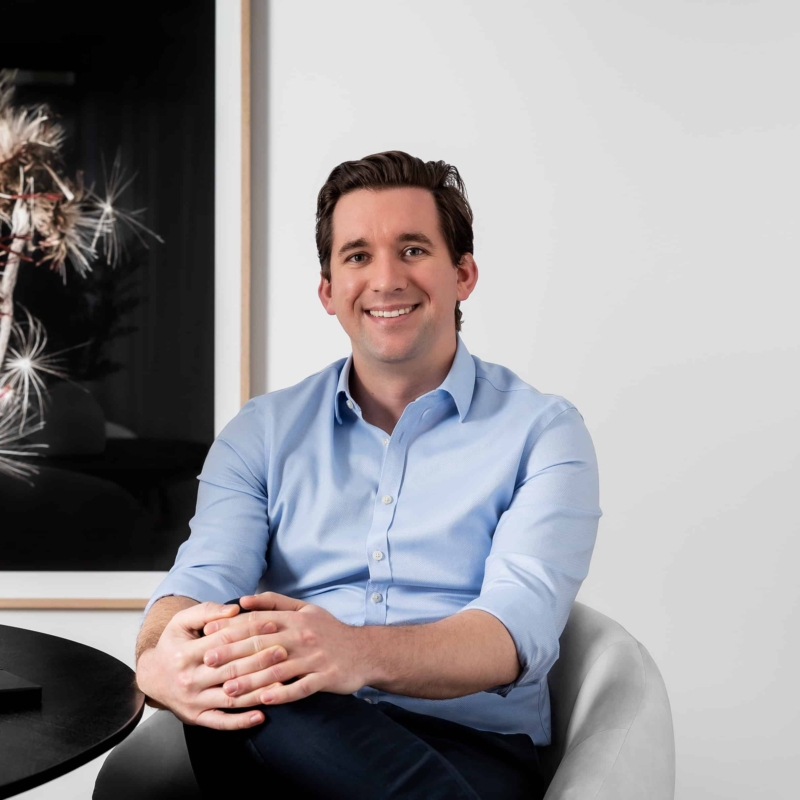 Mark Hosking
Associate Director
"There's a unique moment, right at the beginning of a project, when you find that 'magic' element in a new site that starts the vision for a development."
Mark began his career as a private practice town planner, before transitioning into development management. Over the past ten years, he's helped to deliver an impressive portfolio of properties throughout Australia, the United Kingdom and the United States. With extensive experience in the office, residential, retirement living and hotel asset classes, Mark oversees the delivery of our Victorian projects and is also heavily involved with new site acquisitions across Melbourne.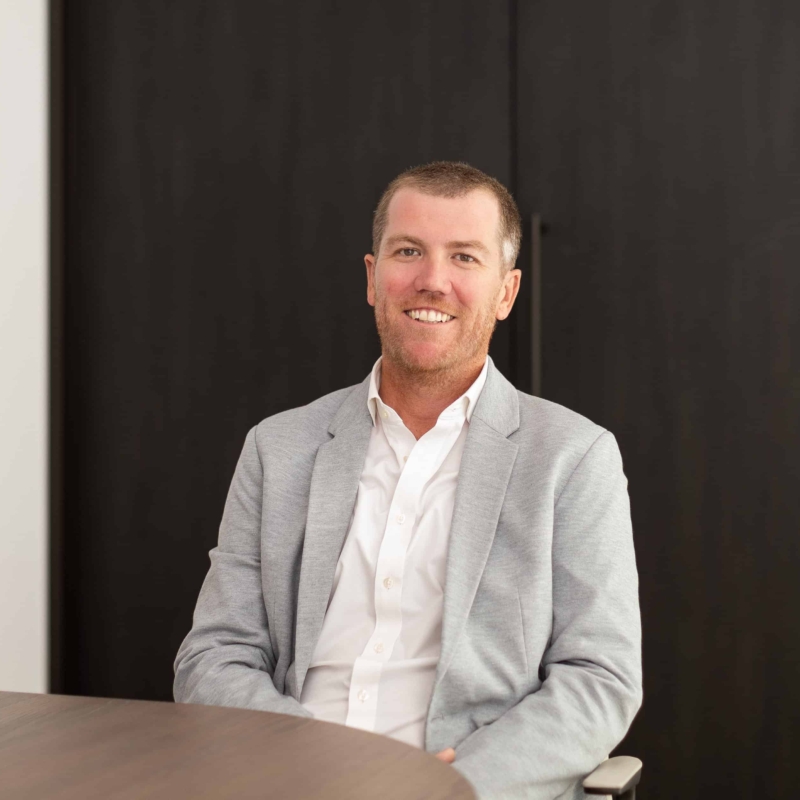 Daniel Boman
Associate Director
"Speaking to residents once they've moved in and seeing first-hand how the decisions we've made are bringing them happiness in their new home."
Daniel has been delivering high-quality residential and mixed-use projects across south-east Queensland for over 18 years. During his career, he has led numerous multi-disciplinary project teams and has a deep understanding that great design only comes from great collaboration. Dan has a background in Economics and has worked with leading ASX-listed and private developers to help deliver over 3,000 apartments. He now leads the Fortis team in Queensland, bringing a passion for delivering excellence to every project.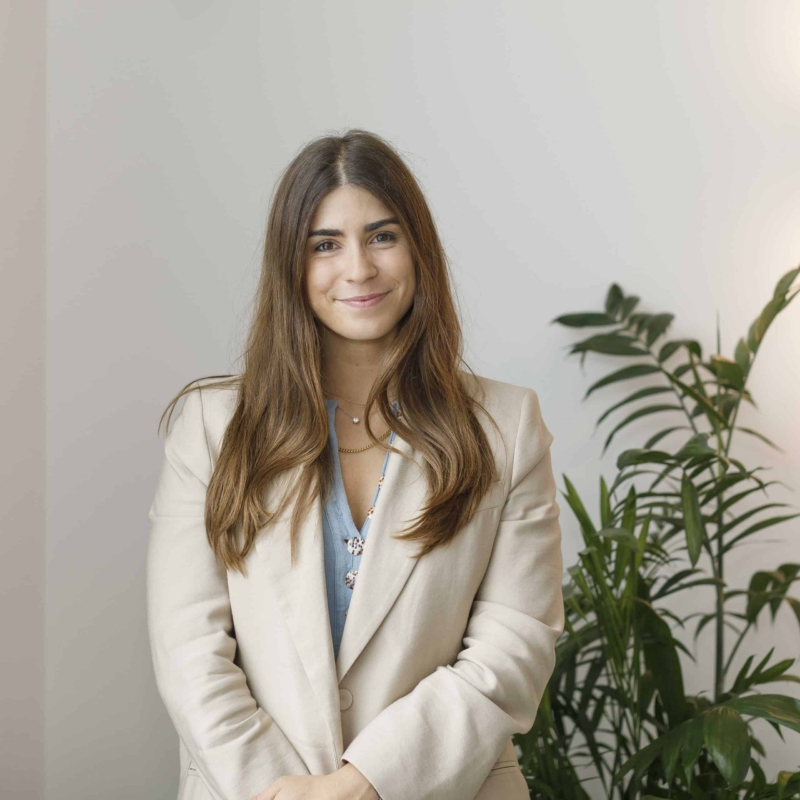 Cloudia Ingall
Head of Design & Strategy
"It's hugely rewarding as the subtle details and design touches from our hand sketches are transformed into the final built form."
After graduating with a Bachelor of Interior Architecture from UTS, Cloudia spent three years with renowned architectural & interior design studio, Alexander & Co, helping to deliver high-end residential, retail and hospitality projects. Now at Fortis she's a key member of our design team, involved in developing and overseeing design, sales and marketing strategies across NSW, VIC, and QLD to ensure consistency and excellence across all projects. Cloudia has a range of key responsibilities including leading the design process, spatial planning, and optimising key stakeholders to ensure the successful launch of every Fortis project.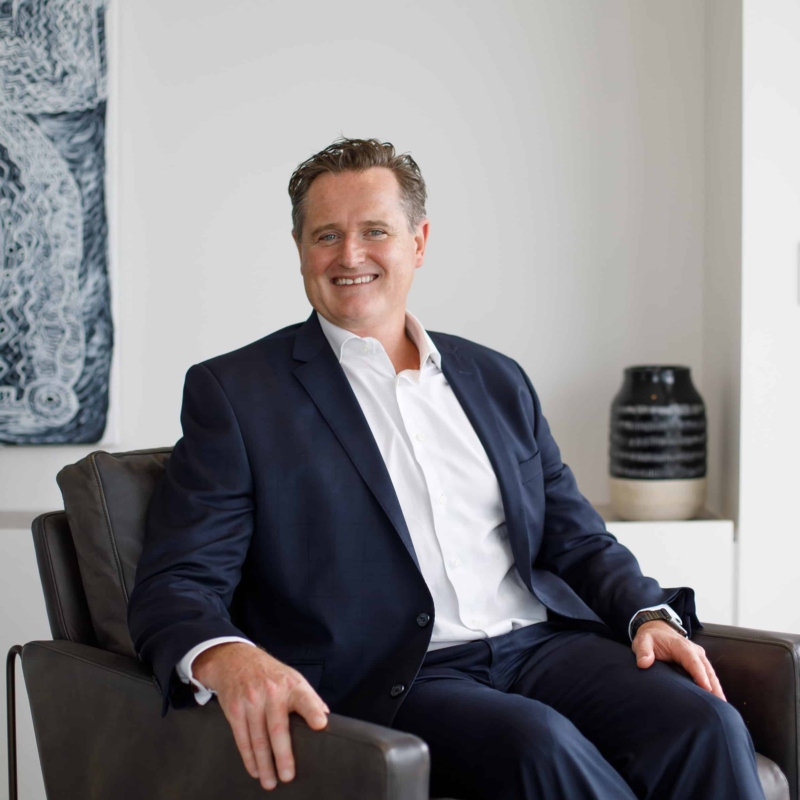 Jarrod Brooks
General Counsel
"Exchanging contracts is always immensely satisfying. This moment calls for reflection of the passion, dedication and inspiration that our team brings to every project."
With a career spanning over 20 years, Jarrod brings a breadth of experience across regional real estate capital markets. As General Counsel, Jarrod oversees all legal aspects of the Fortis business, spanning real estate transactions, corporate investment initiatives and governance, partnering activities, complex development projects, financing and leasing. His expertise is consolidated by previous roles with leading ASX-listed investment management firms and top tier law firms in Sydney, New York and London. Jarrod has been recognised in Doyle's Guide as one of the leading in-house real estate lawyers in Australia since 2015.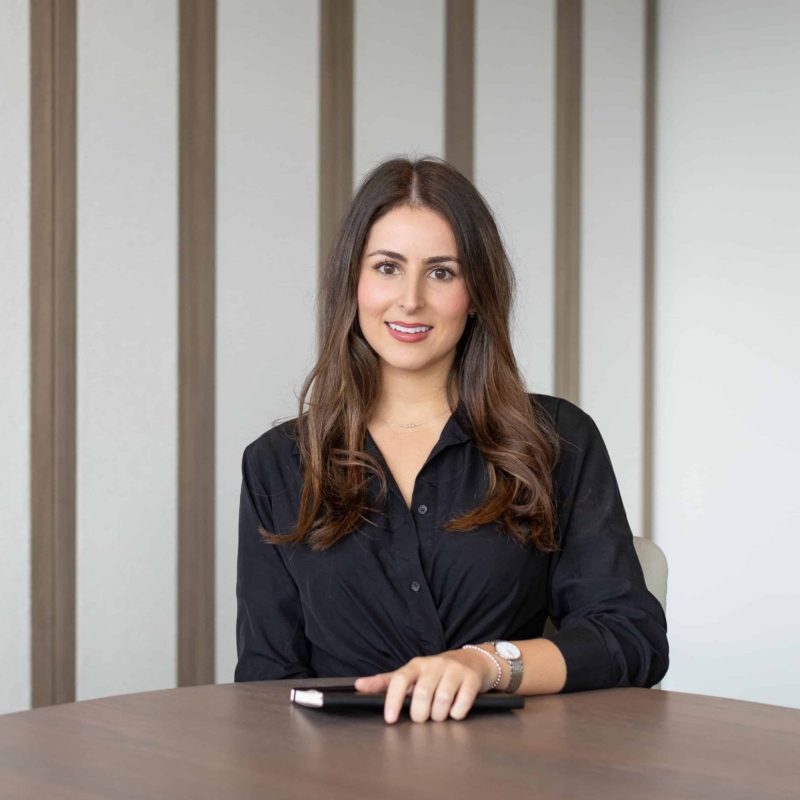 Yasmin Mousaei
Senior Human Resources Manager
"Collaboration drives culture—I've always loved partnering with business leaders to create wonderful places to work."
Yasmin is a highly-skilled human resources professional who excels at building collaborative relationships with team and business leaders. Immediately prior to joining Fortis, she spent four years partnering with technology businesses going through major transformation and rapid growth phases. Yasmin has deep experience in strengthening company culture and employee experiences, preparing for the future of work and building competitive organisations where employees, leaders and the business can thrive. As Senior Human Resources Manager, Yasmin partners closely with leaders across the Fortis business to execute against our organisational objectives, strategies and initiatives.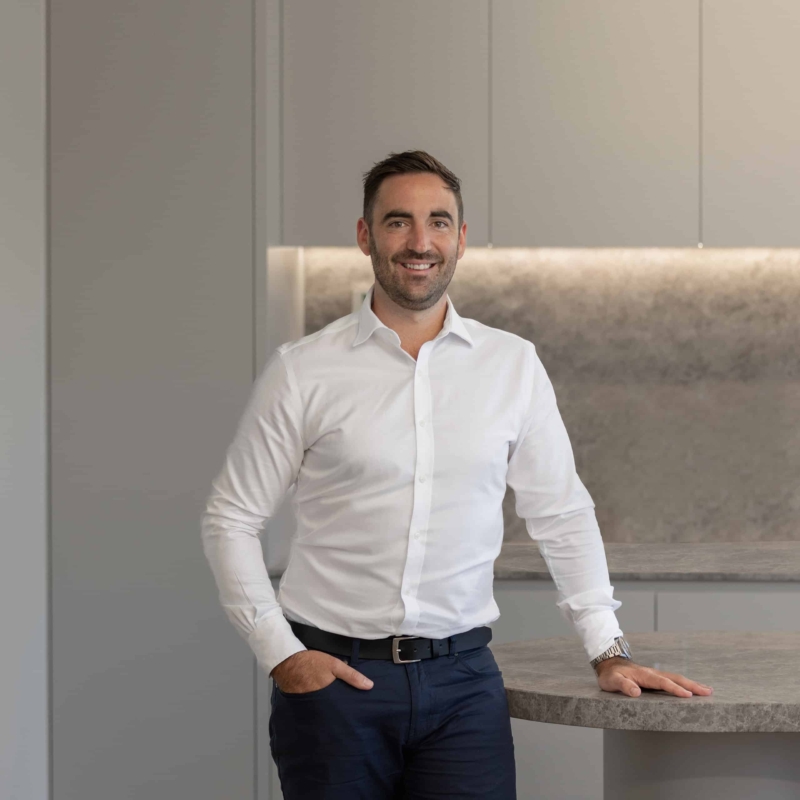 Tim Wastell
Senior Project Manager
"That satisfaction when everything comes together on a project—it's always hugely rewarding."
Tim is a proven delivery professional with more than a decade of design and construction experience. His career has seen him involved in a wide array of complex projects spanning residential, mixed-use, hotel and institutional developments. Tim's broad expertise and skills base allows him to add significant value to every project, backed by the knowledge and leadership essential for successful outcomes in today's fast-paced construction landscape. As a senior member of our delivery team in Melbourne, Tim's passion for collaboration and hands-on approach helps to minimise risk and maximise the potential of every Fortis development—from inception all the way to final handover.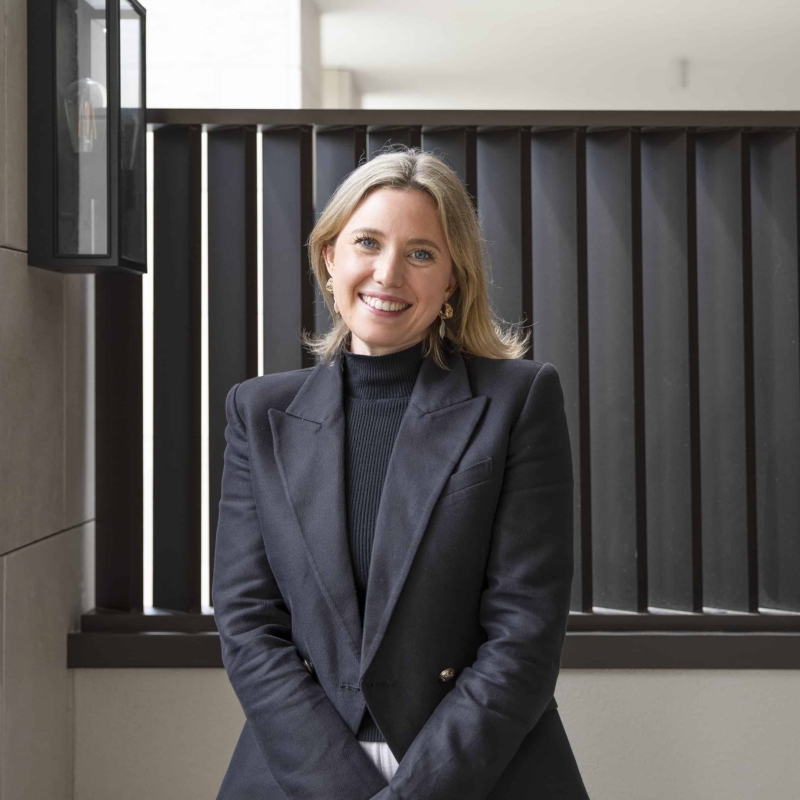 Jess Elvish
Senior Development Manager
"It's a special moment seeing how proud occupants are about a space you have created."
For as long as she can remember, Jess has held a passion for design and the creation of places. This led her to complete a Bachelor of Interior Architecture and Masters in Property & Development. Before joining Fortis, Jess spent six years with ASX-listed REITs overseeing major developments across Australia; experience that sees her highly versed in the importance of communication and teamwork. Jess prides herself in facilitating collaboration to ensure her projects are delivered on time, to budget and always in keeping with customer expectations.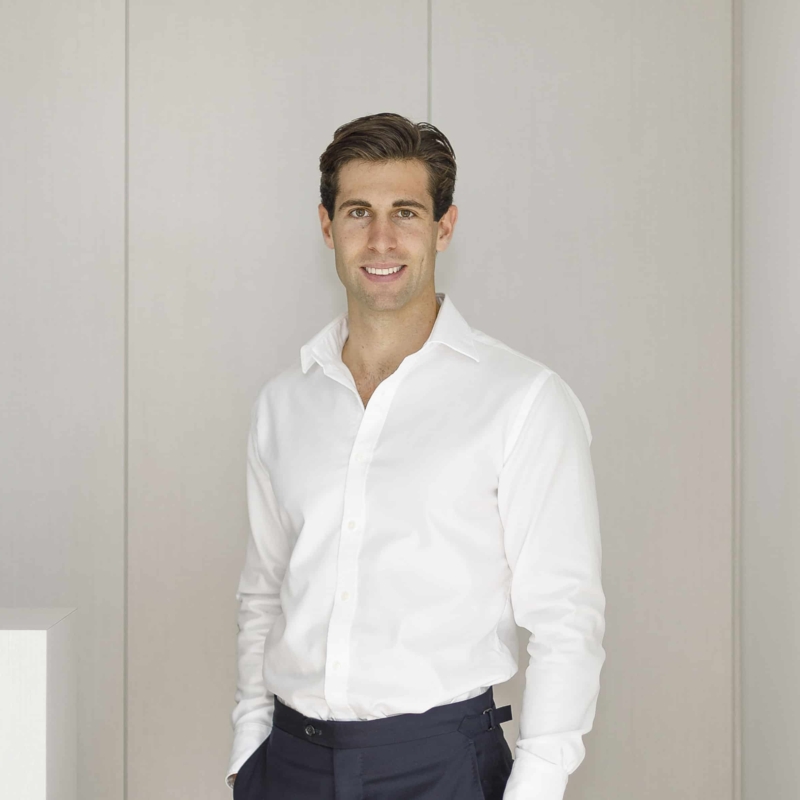 Jeremy Madden
Senior Development Manager
"I always enjoy the creative process of collaborating with the team on early design concepts to set the vision for the future of a site."
With a Bachelor's degree in Property Economics and Finance, Jeremy brings an outstanding track record working on high-end residential, retail and mixed-use projects. During his career he has held development positions at national ASX-listed REIT's with a strong focus on acquisitions, planning and design. Jeremy has a passion for creating high quality spaces for people to live and work, while generating value for our customers, communities and investors. Jeremy's hands-on role at Fortis sees him manage developments from acquisition through to handover.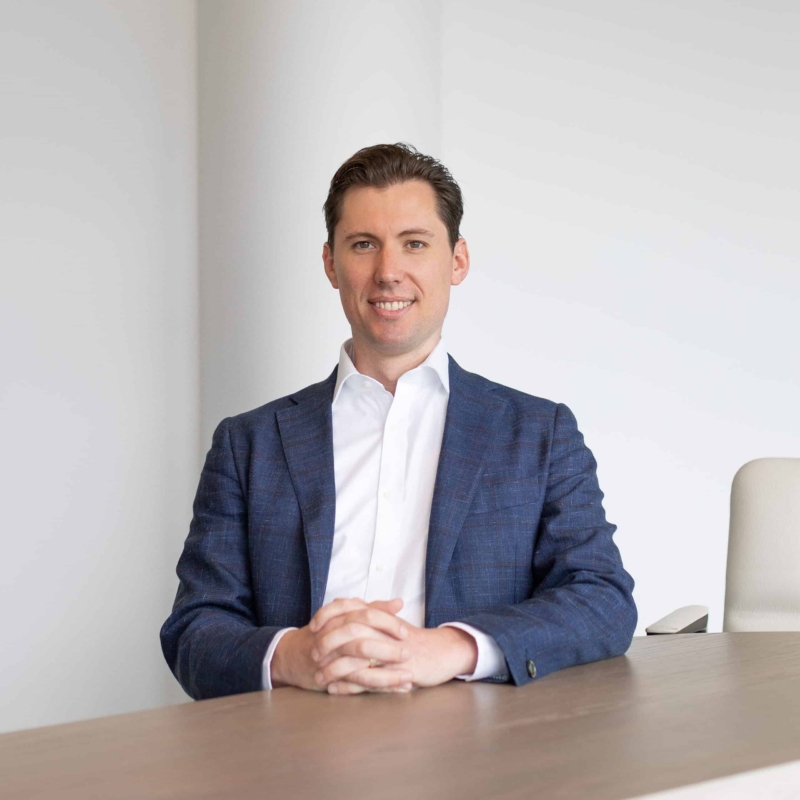 Daniel McCaffrey
Senior Development Manager
"The journey is incredibly rewarding—taking a project from ideation to delivery, overcoming challenges, then stepping back and watching people enjoy the spaces we've created."
Daniel is a qualified Engineer with postgraduate qualifications in Finance. During his 15-year career he has overseen projects valued at more than $1b, including high-end residential apartments, commercial offices, retail sites and hotels. Having worked as a consultant, contractor and developer – for boutique firms through to one of Australia's largest ASX-listed developers – Daniel brings a broad depth of experience to the team. With unique insights into every stage of the development process, Daniel is driven to minimise risk whilst maximising outcomes for our investors and residents alike.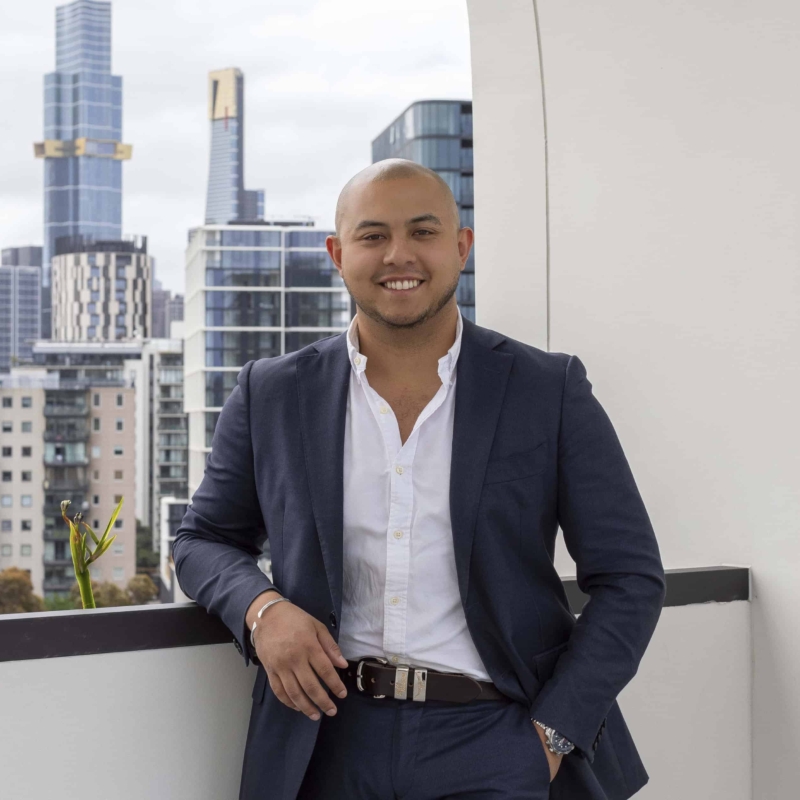 Jordan Winada
Senior Development Manager
"Nothing is more satisfying than finishing a project, and seeing its new tenants thrilled with the end product. It's a little moment you can share together and take pride in."
Sporting a decorated background in commercial property development, Jordan's career continues to be shaped by his passion for creating spaces of the highest quality. Jordan plays a pivotal role in the Melbourne team, focusing heavily on site acquisitions and ensuring a seamless process for our tenants from lease execution through to handover. Prior to joining the Fortis team, he worked with a national ASX-listed developer, managing end to end lease negotiation and project delivery with substantial public and private sector tenants.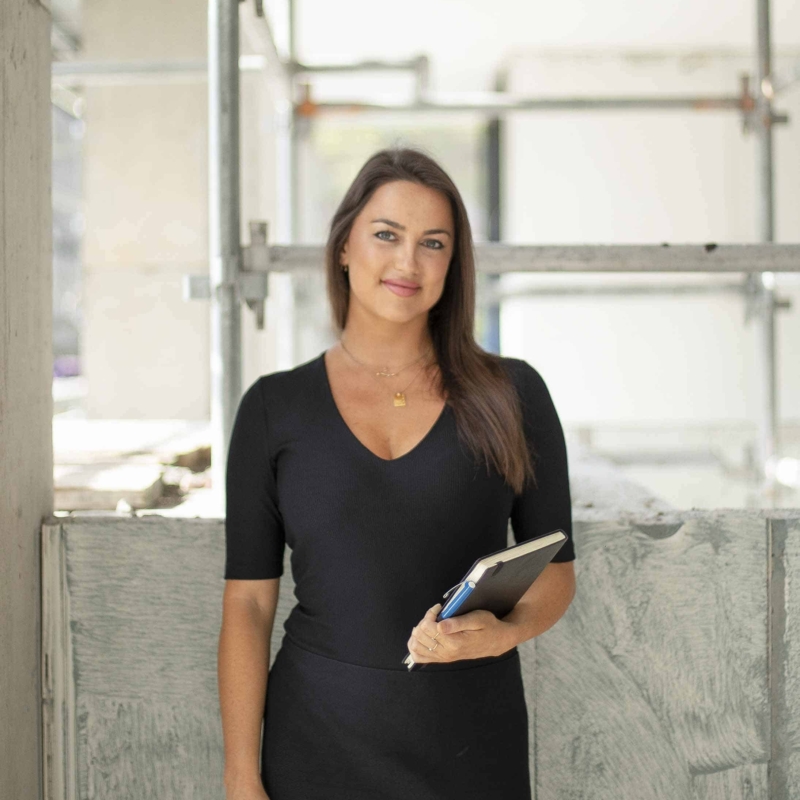 Sophie Hulse
Development Manager
"It's a proud moment seeing the numbers in the feasibility align, realising that now the entire development process can really begin."
Sophie holds a Bachelor of Property Economics and a Certificate in Construction Management. Prior to joining the Fortis team, Sophie worked as an Associate at a real estate advisory firm where she realised her aptitude for property development. To date, she has worked across the delivery of a residential and mixed-use property portfolio with an end value of over $550m. Sophie is a key decision maker across all stages of the development cycle at Fortis, with a particular focus on project design and delivery.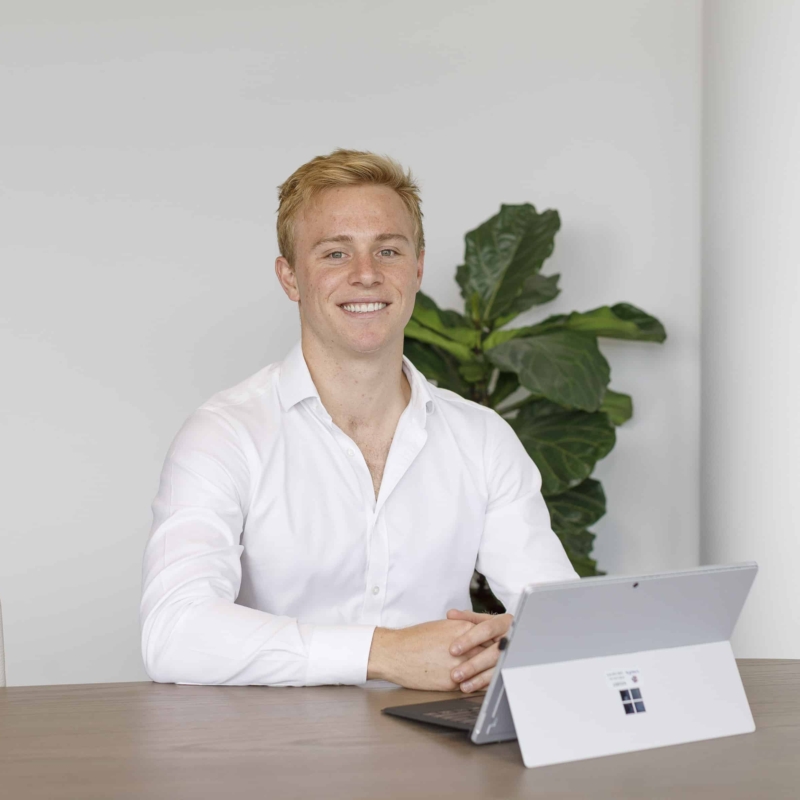 Charlie Wyer
Development Manager
"Collaborating daily to transform a site from a blank canvas into a community where people live, work and play is something that never gets old."
Charlie began his career with a private developer after completing a Bachelor of Property Economics in 2017. Gaining hands-on experience across a range of residential projects across Brisbane and Sydney, he then moved to Mirvac where he helped to deliver a $1 billion premium masterplan precinct. Charlie is responsible for the efficient delivery of Fortis developments from concept design through to settlements, liaising directly with clients, suppliers and our project partners.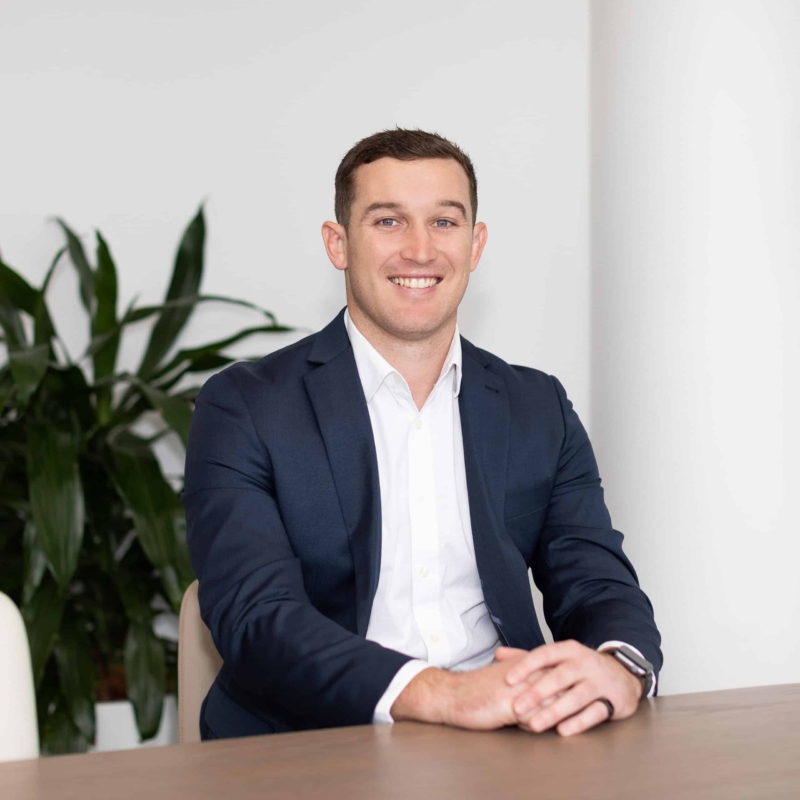 Sam Barclay
Development Manager
"Achieving all the relevant approvals to commence works and knowing the team's design is ready to be delivered is hugely rewarding."
Sam holds a Bachelor of Business and Commerce majoring in Property. He began his career working in valuations, before transitioning into property development with Walker Corporation. During his four years with Walker, Sam held a range of hands-on positions from acquisitions to the delivery of land subdivision projects and major residential developments. As a Development Manager with our Sydney team, this broad experience base allows Sam to work seamlessly from the earliest project stages through to the final handover. Sam's responsibilities at Fortis include delivering commercial and residential projects.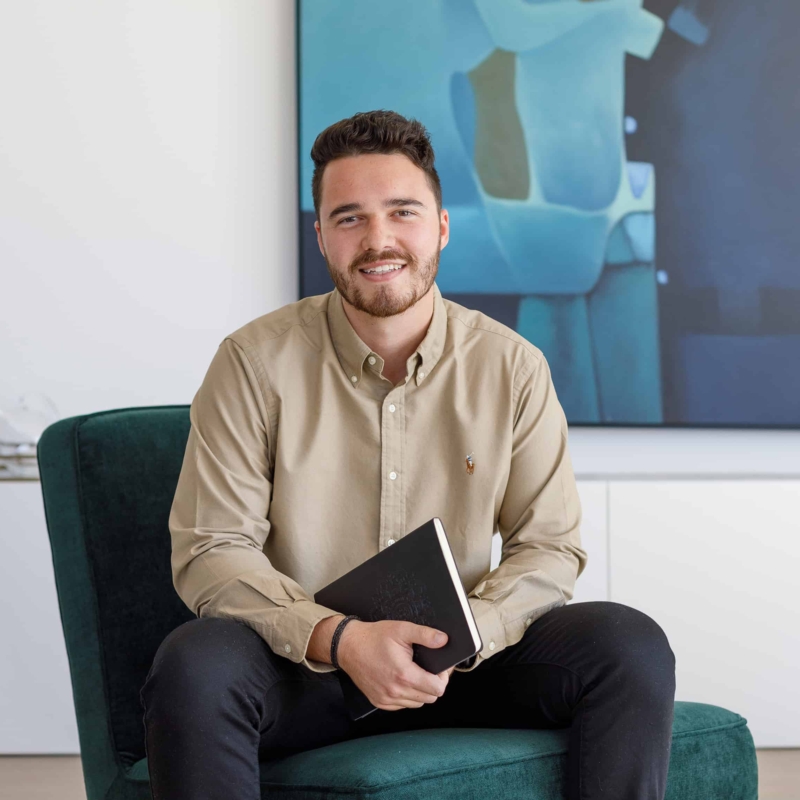 Gabriel Banasiak
Development Manager
"As great as project documentation is, nothing is as exciting as being on site. That's where the real magic happens."
Gabriel holds a Masters of Property Investment and Development and a Bachelor of Commerce. He boasts an impressive background in construction services with experience spanning the Residential, Commercial, Heritage and Industrial sectors. As Development Manager at Fortis, Gabriel works closely with the Senior Development team to keep projects progressing efficiently. His many responsibilities include liaising with council, submitting development applications, co-ordinating project financing, preparing project briefs and feasibility studies, monitoring budgets and conducting site visits.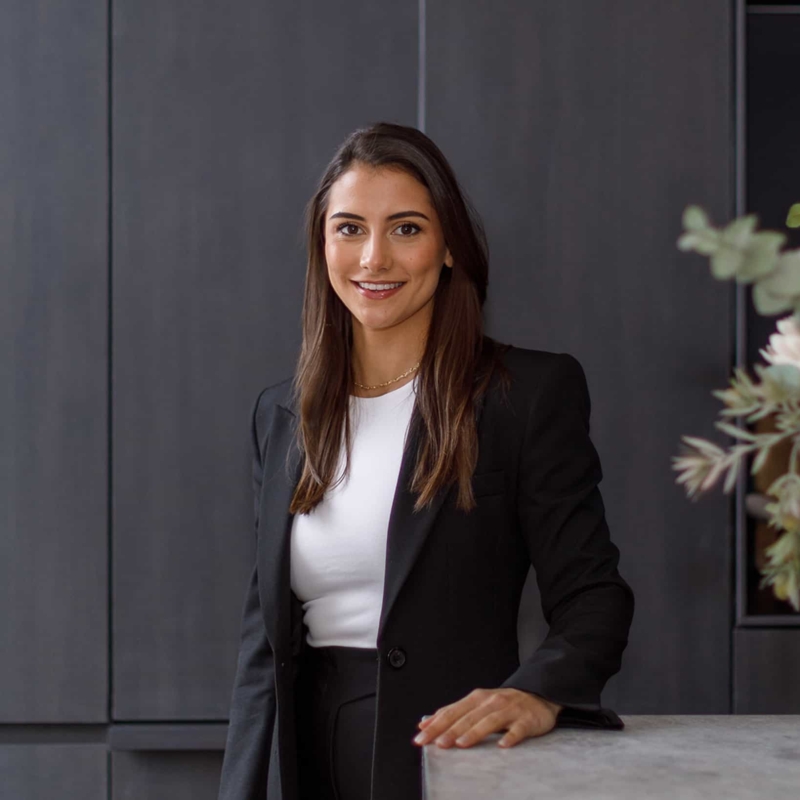 Claudia Ruffin
Development Manager
"Being able to transform and re-inspire the built environment for the benefit of local communities is truly rewarding."
Claudia holds a Bachelor of Property Economics, majoring in Town Planning. During her career she has delivered a diverse portfolio of property projects, working across the full development cycle from acquisition to delivery. Previously employed by an ASX-listed REIT, Claudia joined Fortis in 2021 as an Assistant Development Manager and was promoted to Development Manager in 2022. Today, she is heavily involved in acquisitions, design, planning and delivery for our residential, commercial and mixed-use projects in Melbourne. With a passion for innovation through technology, Claudia also has hands-on experience in the development of mobile applications and prides herself on bringing an agile mindset to every project.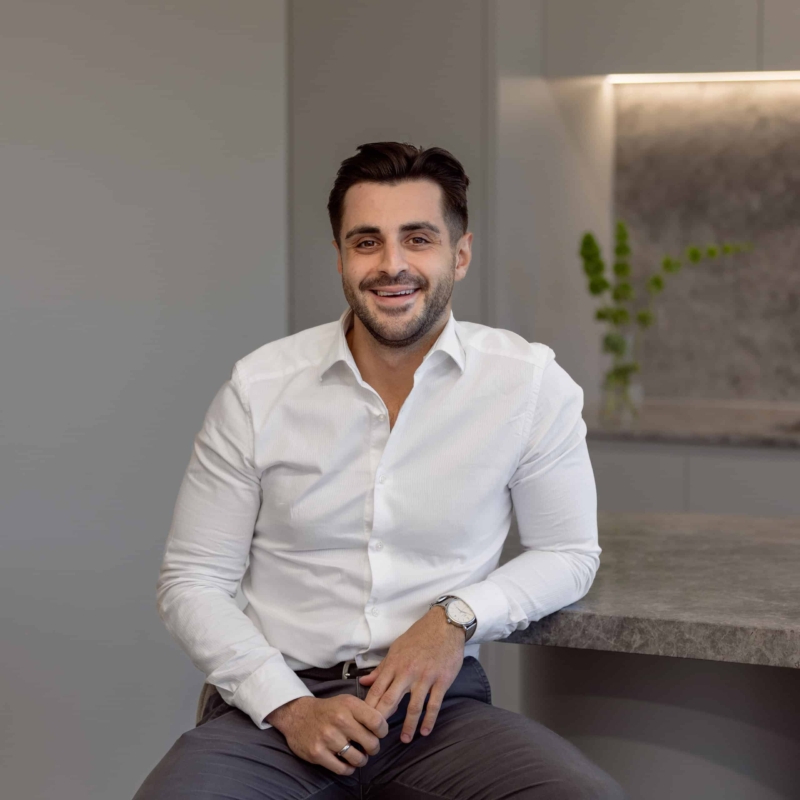 Arthur Dendrinos
Development Manager
"Collaborating to unlock the potential of a site is always infectious, challenging and rewarding."
While completing his post graduate degree in Property, Arthur quickly discovered his true passion in property development. Arthur has since built a proven background in successful acquisitions, front-end development, and delivery. He joins the Fortis team in Melbourne having worked in a similar capacity for more than seven years, dealing directly with high-net-worth private family offices and groups. Arthur's diverse project portfolio includes developments spanning high-end residential, A-Grade office and residential towers. Immediately prior to joining Fortis, Arthur led the delivery of a major new shopping centre in Mernda as part of a $500 million town centre development.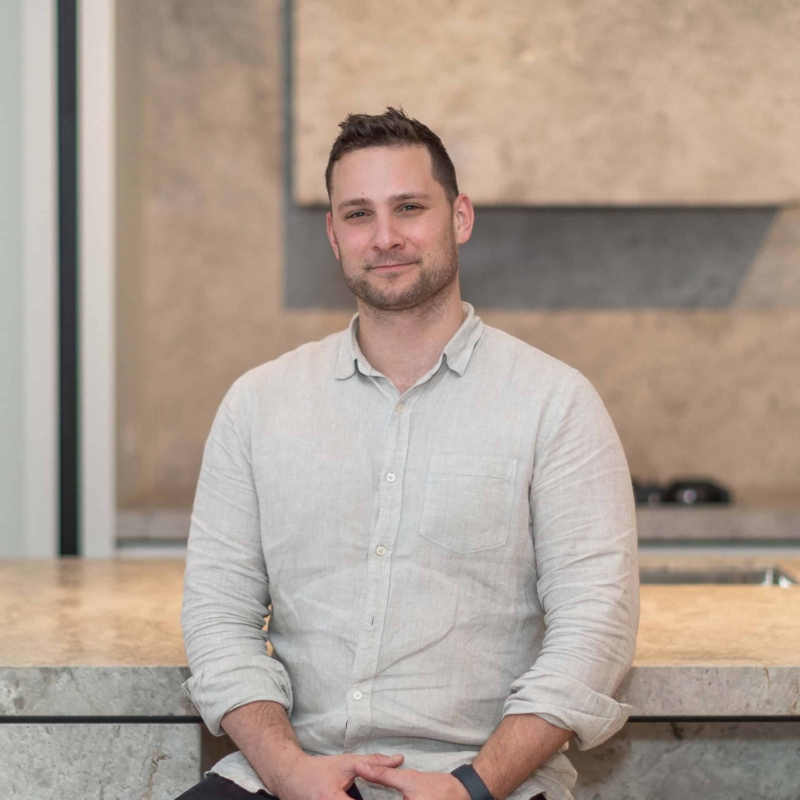 Edward Robinson
Development Manager
"It's an incredible feeling when a development first breaks ground, knowing years of hard work has paid off and the creation of an iconic new destination has begun."
Edward holds a double Bachelor's degree in Property and Commerce. He brings nearly a decade of hands-on property experience to his Melbourne-based role, gained from his time with private developers and ASX-listed companies including JLL CBD Office Leasing and Mirvac, where he was involved in both Commercial and Greenfield developments. Today, Edward is responsible for the seamless delivery of Fortis commercial projects across Victoria – from initial concept design through to leasing – and spends much of his days collaborating closely with our clients, suppliers and project partners.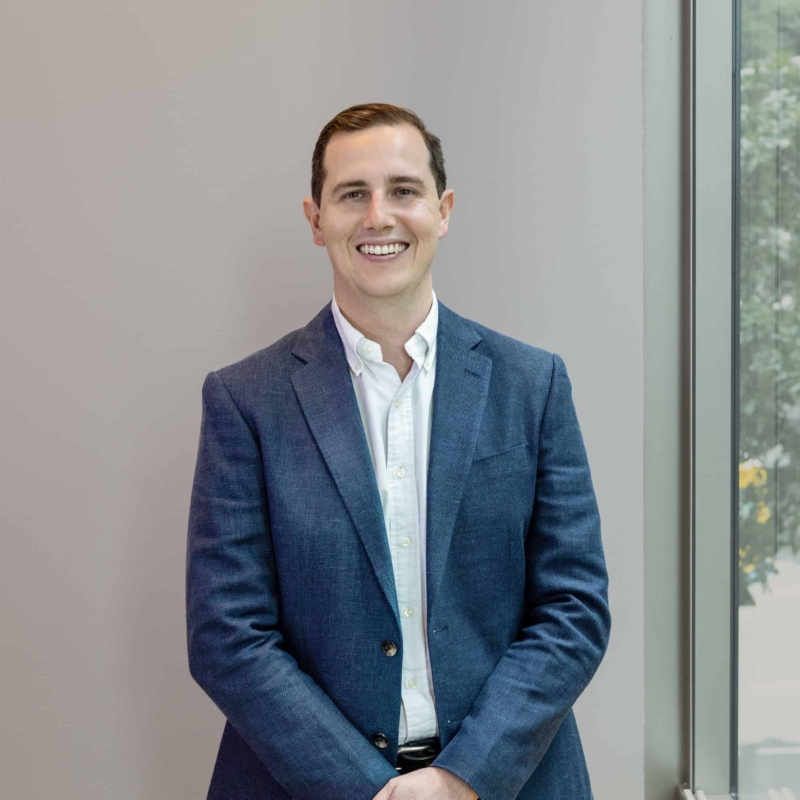 Jack Brown
Development Manager
"Watching the scaffold come down on a project, revealing the façade, is always an exciting time. The years of hard work from the team coming to fruition."
After graduating with a Bachelor's degree in Construction Management and Quantity Surveying, Jack began his career in a variety of construction roles both locally and abroad. Gaining invaluable experience he then returned to Australia and moved into Property Development, specialising in premium residential projects across Brisbane and the Sunshine Coast. Jack brings a hands-on approach to the delivery of our high-end residential and commercial projects across south-east Queensland. His passion is always to leave a lasting, positive impact for residents, tenants and communities.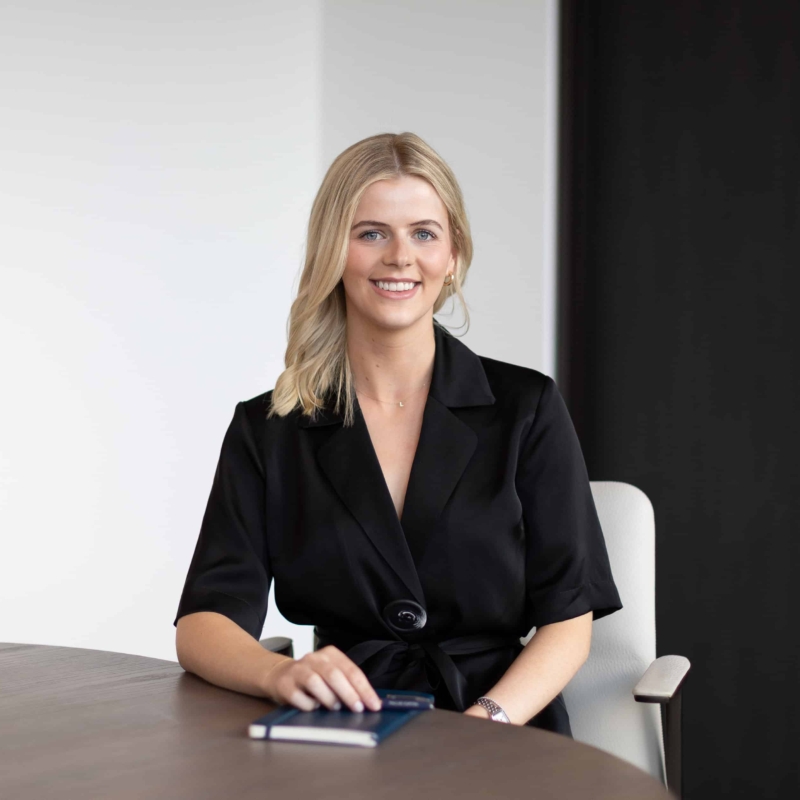 Olivia Gallant
Assistant Development Manager
"Being part of a team who shares a collective vision to create future classics is truly rewarding."
Olivia holds a Bachelor of Property Economics from UTS and brings in-depth experience of the full development cycle, from concept to completion. Prior to joining Fortis, she spent three years with Built where she worked across a large-scale and complex portfolio of commercial properties. As an Assistant Development Manager with our busy Sydney team, Olivia's responsibilities include the end-to-end delivery of commercial, residential and mixed-use projects, and ensuring a seamless outcome for our clients.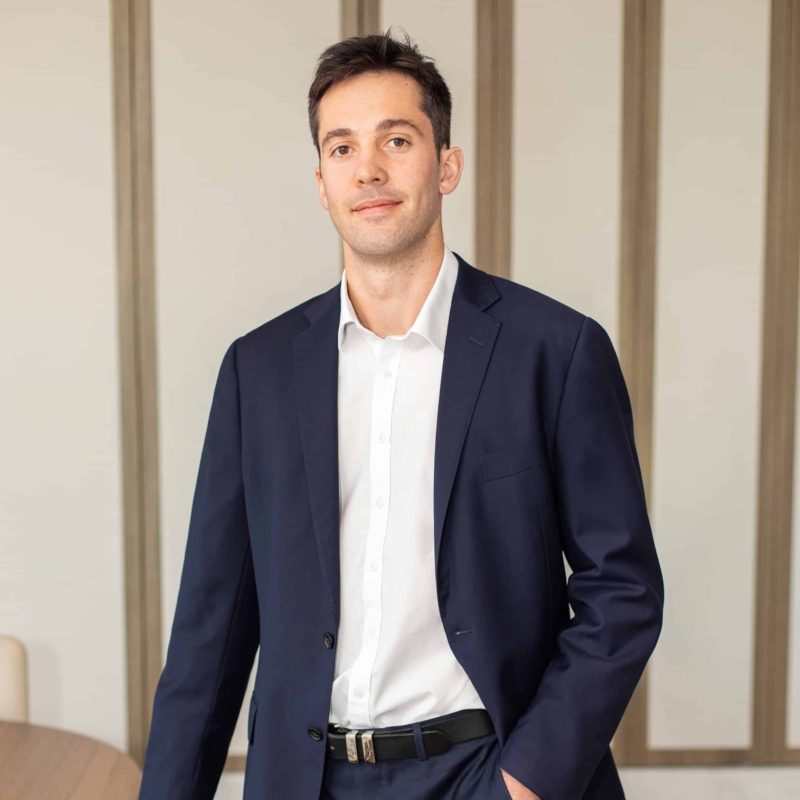 Nick Leete
Investment Manager
"Supporting the development of high-quality projects which benefit the community—and our investors—is hugely satisfying."
Nick holds a Bachelor of Economics and Master of Commerce from the University of Sydney. Throughout his career in the investment sector, he has gained global experience with focus on agriculture and natural assets. As an Investment Manager in our Sydney head office, he is responsible for assisting the wider Fortis team with project feasibilities, deal structuring and investment analysis. Prior to joining Fortis, Nick was a Senior Credit Analyst at Rabobank. He has also been an Associate at Proterra Investment Partners, a US-based Private Equity Firm. Nick is currently a CFA Candidate, having completed levels I and II.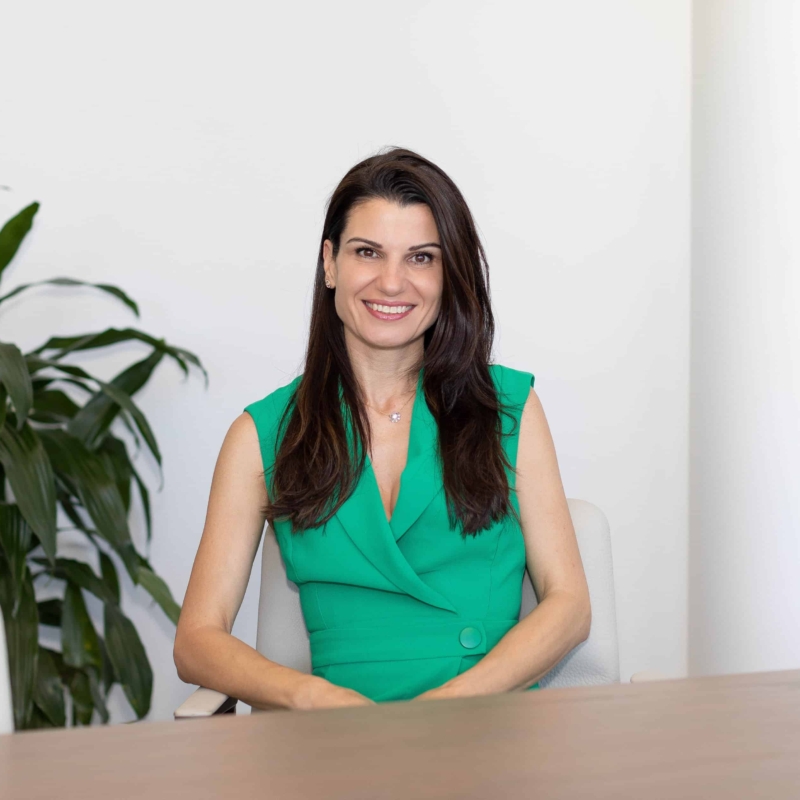 Zein Karamy
Senior Tenancy Delivery Manager
"The relationship between tenant and landlord is truly special. It's exhilarating to witness the project transition into a built form, then celebrate the magic felt by all on opening day."
Zein studied Interior Architecture at UNSW and has since forged an enviable project management career that today spans more than 20 years. With deep expertise across the retail, commercial and aviation sectors, her project portfolio includes many of Australia's leading corporations and brands. Most recently, Zein spent 8 years as Senior Project Manager for Sydney Airport, focusing on retail and commercial development projects within the three main terminals. With a thorough understanding of the built environment, Zein brings excellent stakeholder and design management skills to every project. Day-to-day, she leads and supports the Fortis tenancy delivery team, ensuring we provide a seamless turnkey solution for our commercial and retail tenants.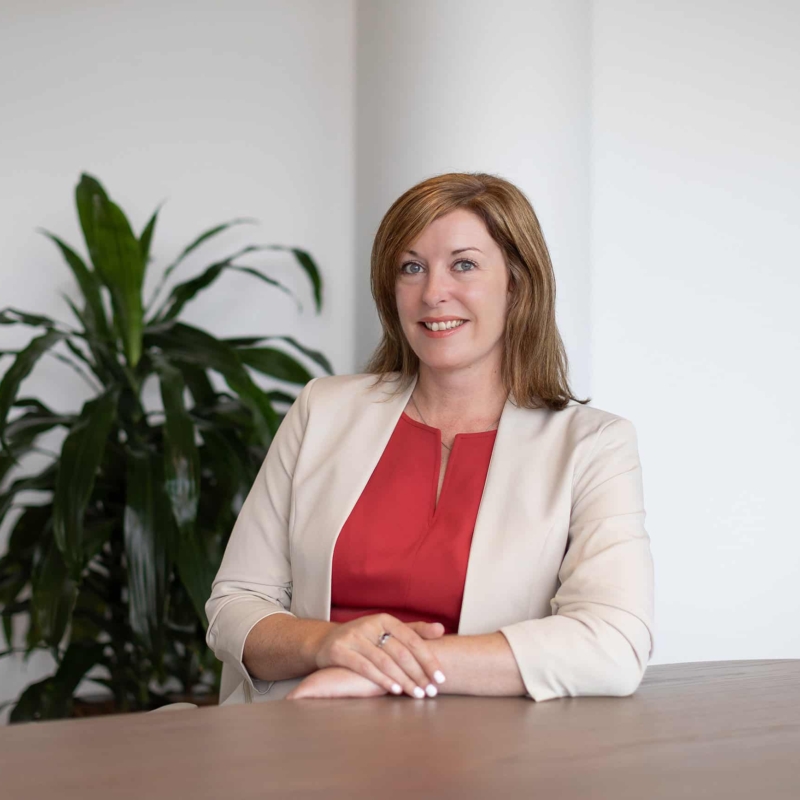 Caroline Tunney
Asset Manager
"That moment of discovery when you find a solution or a process improvement that enhances the experience for owners and occupiers—it's always deeply rewarding."
Caroline holds a B.Sc. in Property Economics from Technological University Dublin. Shortly after graduating, she joined a top-tier agency, holding a variety of property management and advisory roles across Ireland, whilst also becoming a professional member of the Royal Institute of Chartered Surveyors. Moving to Sydney in 2015, Caroline initially worked in the public sector managing several State and Local Government property portfolios. At Fortis, she collaborates closely with our Development, Leasing, Tenancy Delivery and Finance teams to ensure the financial performance of the Fortis commercial portfolio while ensuring best-in-class tenant experiences.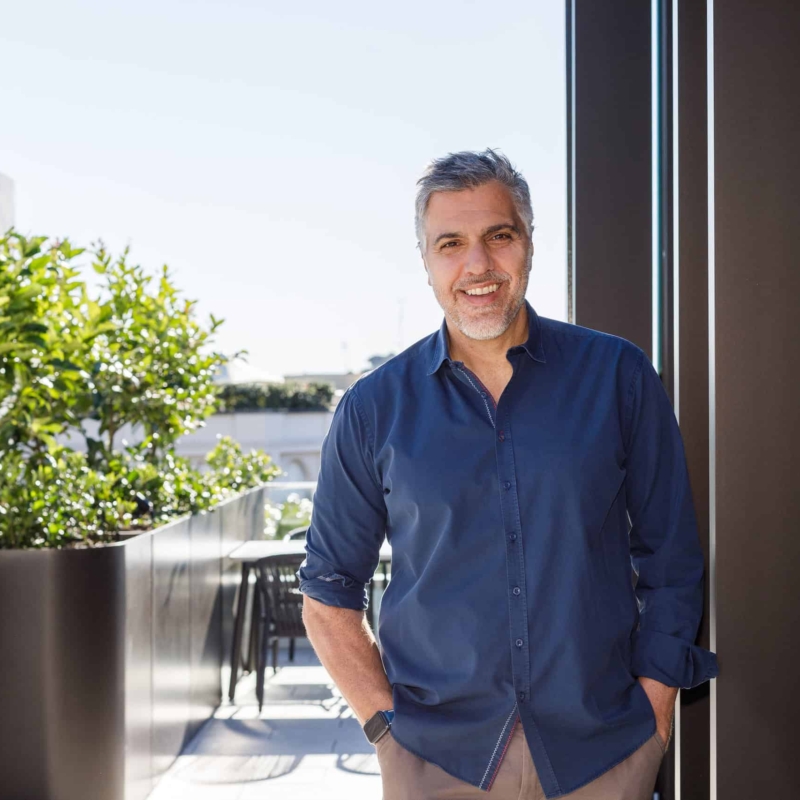 David Mellick
Strategic Relationships
"Nurturing a new partnership as it begins to grow and blossom—be it with an individual or an entire company—is always hugely rewarding."
With a background in Asset Management, Property Investment, Business Development and Operations, the ability to forge strong and successful relationships has always been a constant in David's career. At Fortis, David looks after tenant and stakeholder experiences, while also developing broader strategic partnerships that enhance the positioning of the ever-evolving Fortis portfolio. Holding separate degrees in Business (Accounting & Finance) and Marketing, David spent 15 years as Managing Director for a major retail business he owned with over 400 staff prior to joining Fortis.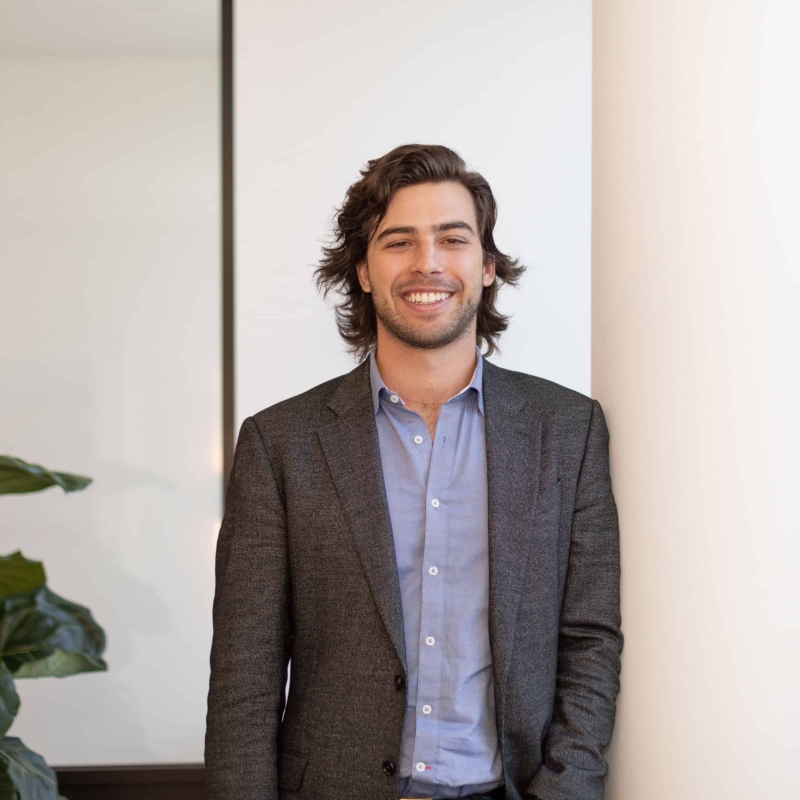 Matthew Barakat
Commercial Leasing & Acquisitions
"There's no better feeling than when a deal begins to gain momentum and you can see the potential of the project becoming a reality."
Matthew brings a strong commercial background to Fortis, having previously worked with CBRE in Brisbane where he focussed on the near-city sector. With a Bachelor of Property Economics majoring in Finance, he boasts a deep understanding of the fundamentals that drive property trends. Together with an enviable network of domestic contacts, this gives Matthew a keen eye for value-add opportunities–something that allows him to position each Fortis development ideally for current market conditions.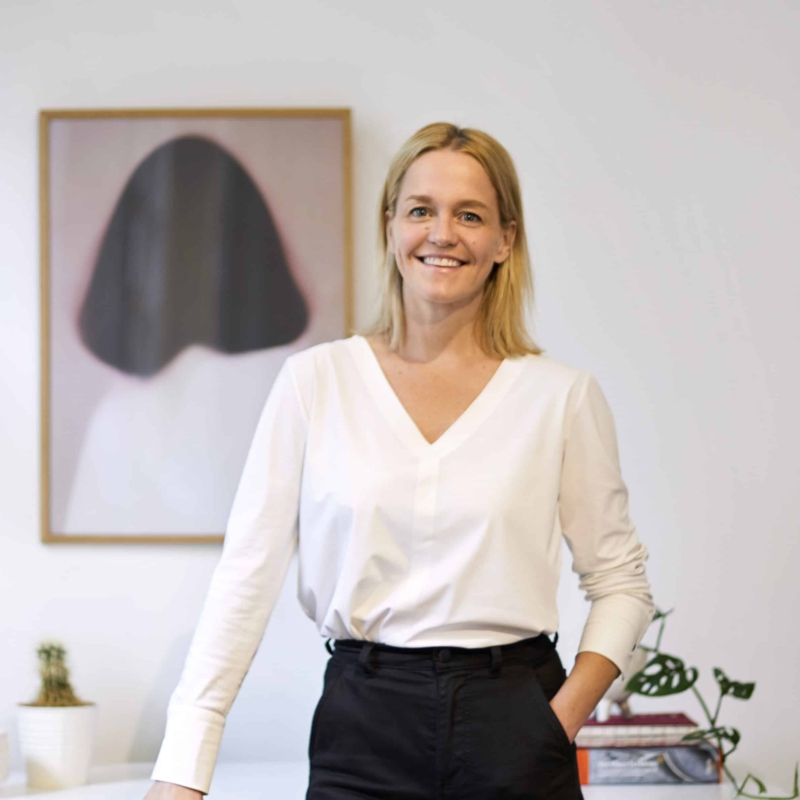 Kristina Granberg
Group Manager – Marketing
"You can't beat that lightbulb moment when the team finds a way to articulate all of the ambitions of a project through a singular idea."
With over 15 years of brand agency experience, Kristina is a communication specialist, with a proven record of achieving strategic and commercial objectives through differentiated brands and marketing campaigns. Leading the Fortis marketing team, her focus is on identifying customer insights that help to drive effective decision making. Kristina holds a Bachelor of Commerce with majors in Marketing and Management, and a Bachelor of Arts in Psychology.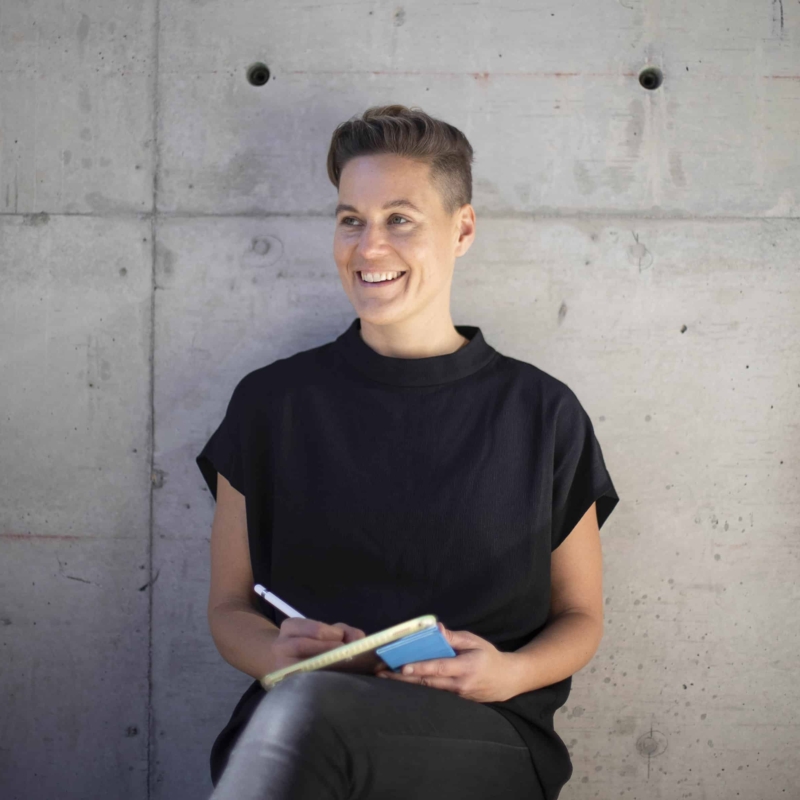 Emily Matthews
Head of Creative
"I love the moment when I'm briefed in on a new project, the sparks start flying, and no idea is too big or small to be put on the table."
With a Bachelor of Design in Visual Communication with First Class Honours, Emily has worked with some of Sydney's leading strategic design agencies. Now, with over 14 years of experience behind her, Emily's passion is human-centred design principles. By diving deep to explore the nuances of human behaviour and uncover key insights, she's able to create purposeful design solutions that are always simple, effective and beautifully crafted.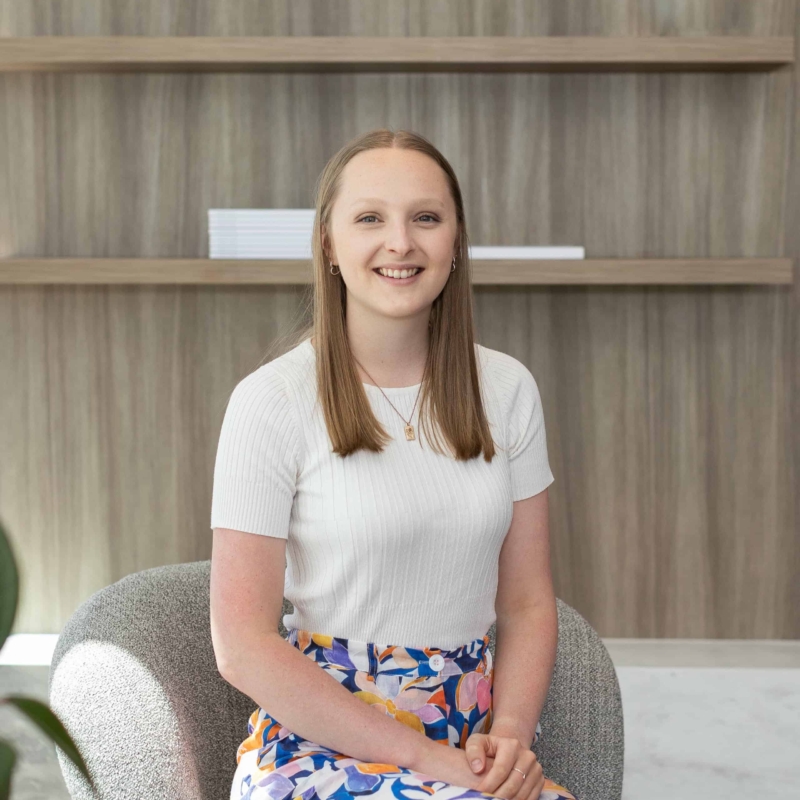 Maddie Allington
Designer
"I love getting to see collateral for the first time. After weeks of collaboration it's such a great feeling to finally see all the hard work come together."
A naturally-gifted graphic designer, Maddie honed her creative and craft skills completing a Bachelor of Design in 2017. Since graduating, she has gained extensive hands-on experience within several leading design agencies and studios, building a portfolio that spans all facets of graphic design. With a personal passion for print and brand identity, Maddie works on Fortis projects from initial concept to final execution, ensuring the identity of each new property is rooted in a strong brand idea that combines a purpose, a voice and a beautiful design language.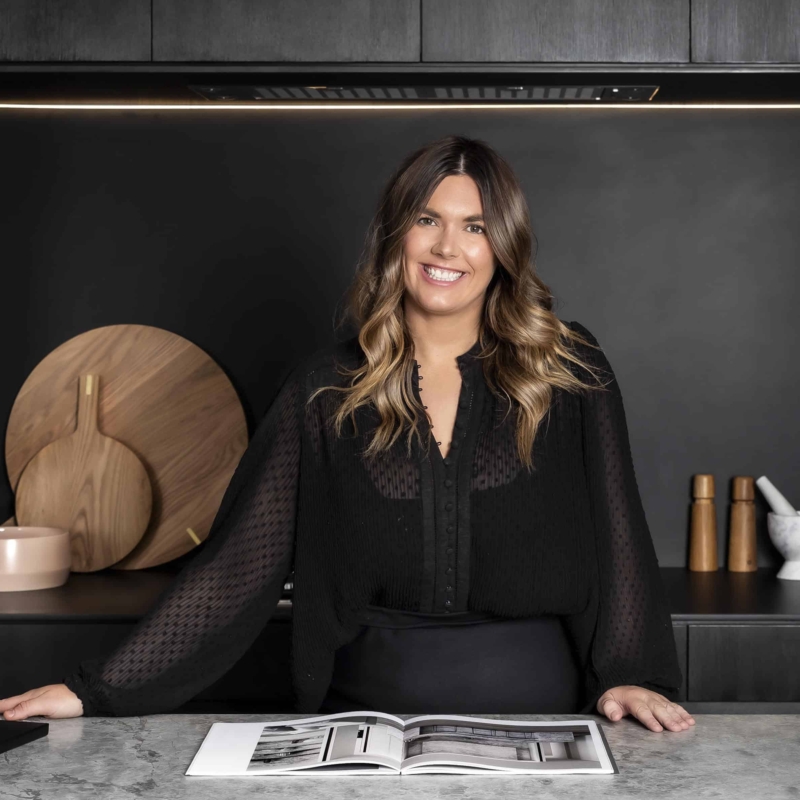 Emma Eggleston
Senior Marketing Manager
"The moment right before a project launches, it is a distinct buzz you get being all hands on deck, aligned to deliver to a fast approaching deadline!"
Emma is a creative marketer with a diverse background in delivering successful brand campaigns across luxury property and lifestyle brands. At Fortis, Emma is responsible for brand guardianship and leading the successful project marketing outcomes for our Victorian developments. Results driven with a passion for architecture and design, Emma enjoys a collaborative approach, working closely with the team in order to obtain the best possible outcomes that are not only memorable but best in class.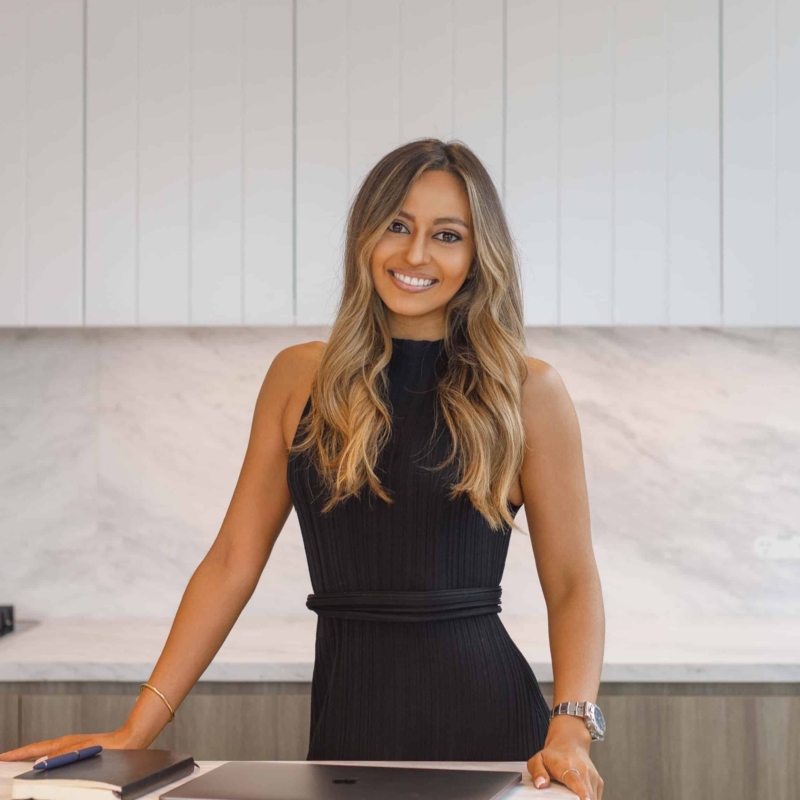 Jess Garcia
Brand, Public Relations & Events Manager
"Seeing the Fortis brand so widely recognised in the industry, it fills me with pride knowing I've been part of that journey."
Jess is a passionate communicator with a background spanning construction, architecture and public relations. She brings a unique blend of skills to Fortis which she uses to provide best-practice marketing initiatives and events that engage our past, present and future customers. As Brand, Public Relations & Events Manager, Jess is the custodian of the Fortis brand, ensuring consistently-high standards of communication, while continually evolving our internal understanding of market needs. Jess also manages our PR and media relationships, implementing effective and timely strategies to capitalise on opportunities as they arise.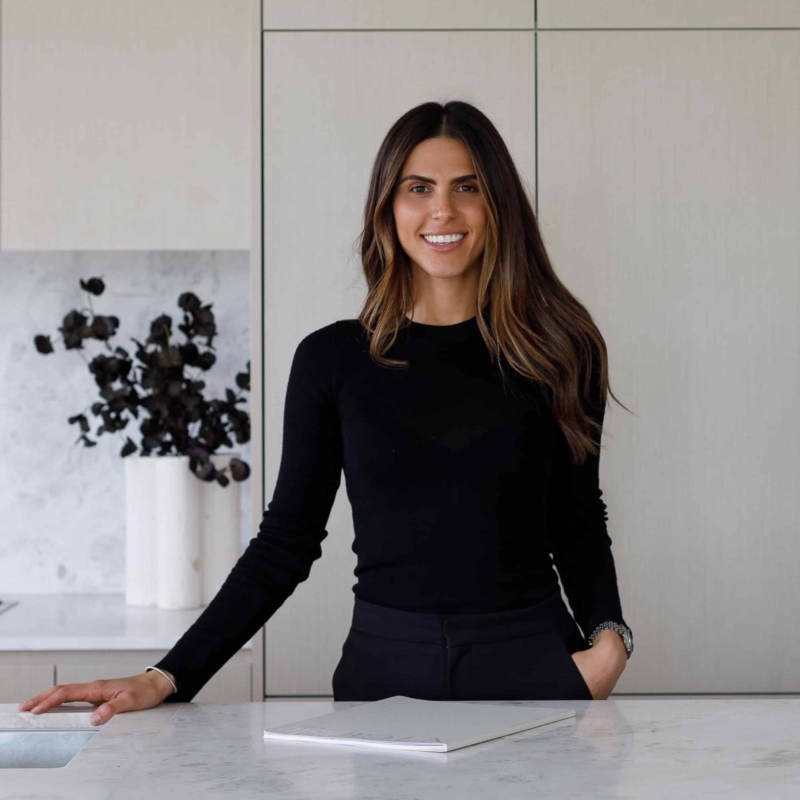 Rommy Pettersen
Marketing Manager
"The kick-off meeting for a new project is always exciting, when the team starts to envision all the great places it can go!"
In a Property Sales and Project Marketing career spanning more than 10 years, Rommy has worked alongside some of the industry's leading agents and developers. With a proven record of delivering tailored strategic marketing campaigns for some of Sydney's most high-profile and landmark developments, she is passionate about unlocking every project's unique 'DNA' – and then exploring the most effective ways to express it. At Fortis, Rommy is responsible for the full communications lifecycle for our Sydney projects, guiding campaigns from end-to-end to help drive successful outcomes.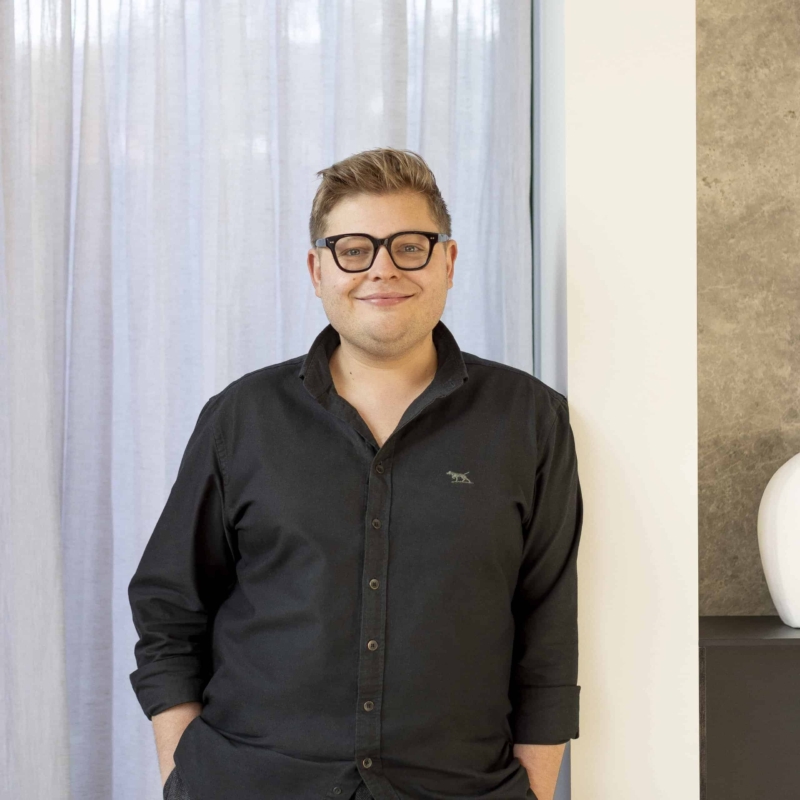 Brodie Moore
Marketing Manager
"At the completion of a project, there's nothing more pleasing than looking back to see that our sales, leasing and marketing strategies have been a success."
With a breadth of residential and commercial property experience, Brodie's career includes successful collaborations with some of Australia's most respected developers, architects and consultants. Driven by results and a focus on building positive stakeholder relationships, he helps our Melbourne marketing team deliver campaigns that consistently exceed all expectations – from sales and leasing targets to broader brand metrics. Brodie holds a Bachelor of Commerce, a double major in Marketing & Human Resource Management and is currently studying a Masters of Business Administration.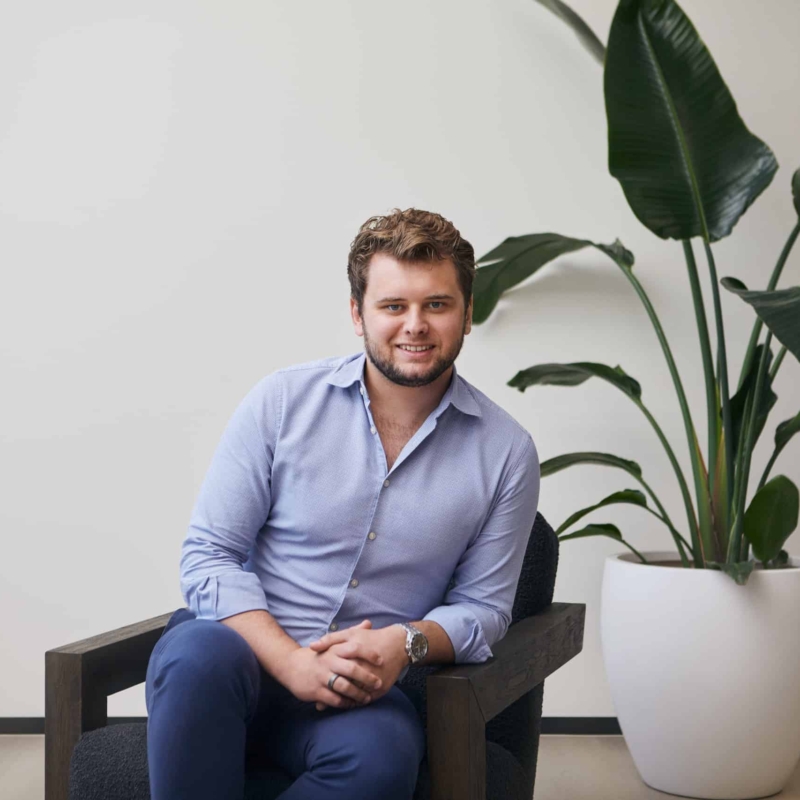 Lewis Colbert
CRM & Digital Marketing Manager
"Showcasing the unparalleled vision and considered thought that goes into every Fortis project is inspiring."
Lewis began his digital marketing career in the retail industry, where he was responsible for implementing engaging strategies and systems to achieve a wide range of business goals. He then pivoted into the property industry, gaining hands-on experience driving marketing and sales outcomes for clients in the greenfield development sector. Now at Fortis, Lewis leads digital transformation initiatives across our portfolio, nationally. He is the custodian of our digital marketing operations, directing the organisational effort around CRM, campaign and content best practices.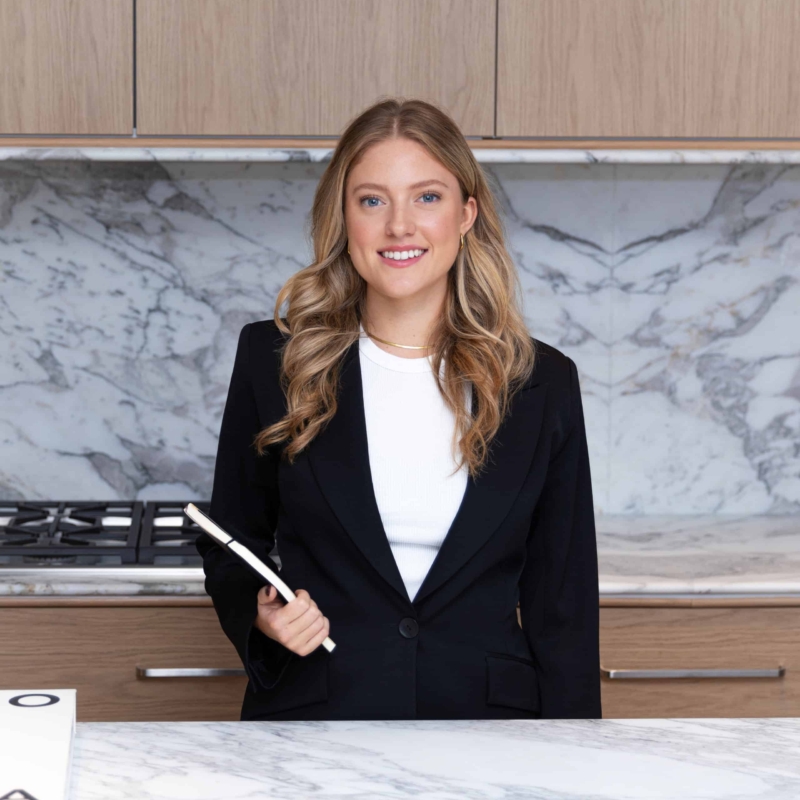 Hannah Thomas
Digital Marketing Intern
"I love documenting the journey of Fortis projects, from initial mood boards all the way through to the final sell-out stage and sharing that journey with our followers."
Hannah is currently completing a Bachelor of Commerce at the University of Sydney. A talented communicator with a passion for digital media, she has a hands-on role in the Fortis marketing team helping to create, plan and oversee our social media campaigns. Hannah also liaises directly with Fortis development managers in Sydney and Melbourne to identify engaging new content opportunities for our active and upcoming developments. Prior to joining Fortis, Hannah completed a 3-month internship at KPMG.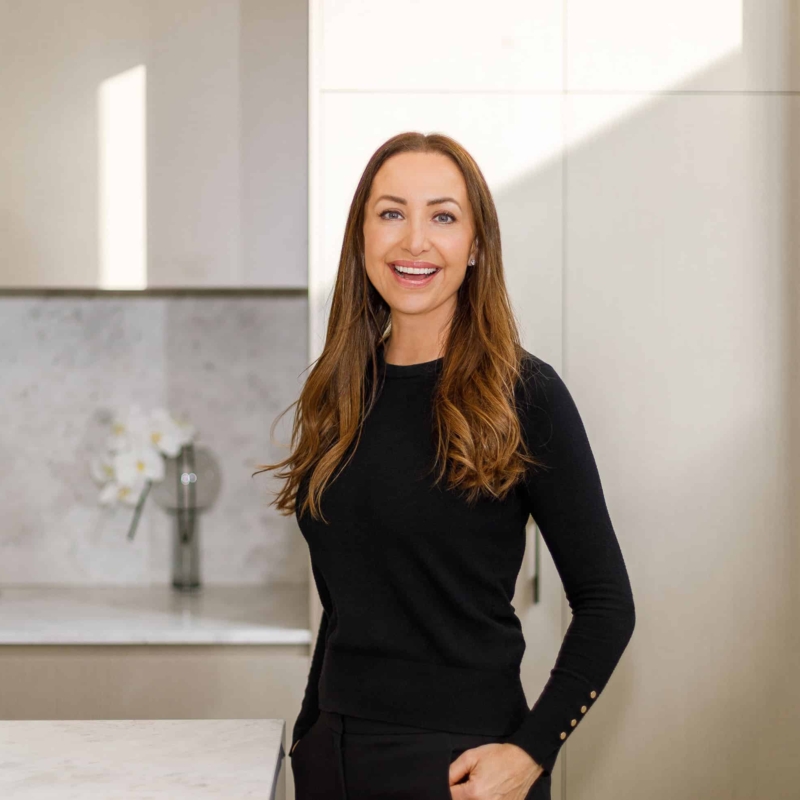 Justine Wallace
Senior Client Relations Manager
"The buzz of a sale. When I receive a phone call to advise contracts are exchanged; the sale is unconditional, and the buyer is delighted."
Justine is a senior member of the Fortis sales team, overseeing Sydney developments. A lifetime Eastern Suburbs local, she has spent more than a decade working in Sydney's luxury property market including off-the-plan sales positions with CBRE and McGrath. With a personal love of design and architecture, Justine has a deep appreciation of property styling and the tremendous value it can bring to a development, be it residential, commercial or retail. Day-to-day, Justine is responsible for market analysis and reporting, purchaser relationships, co-ordinating sales initiatives, and collaborating with the Fortis acquisition and development teams to bring new projects to market.
Mabel Zhou
Chief Financial Officer
"My favourite moment? Easy. The minute financial reports are signed off!"
Mabel's finance career began as an accountant with Ernst & Young in Shanghai. She then moved to Australia and completed her Masters in Accounting from the University of Sydney in 2005. Shortly after graduating, she took a demanding role with a major national retail chain including wide-ranging financial responsibilities. As Financial Controller at Fortis, Mabel oversees all financial operations for the business, including group cashflow forecasting, company tax and statutory statements and the preparation of timely and accurate reporting.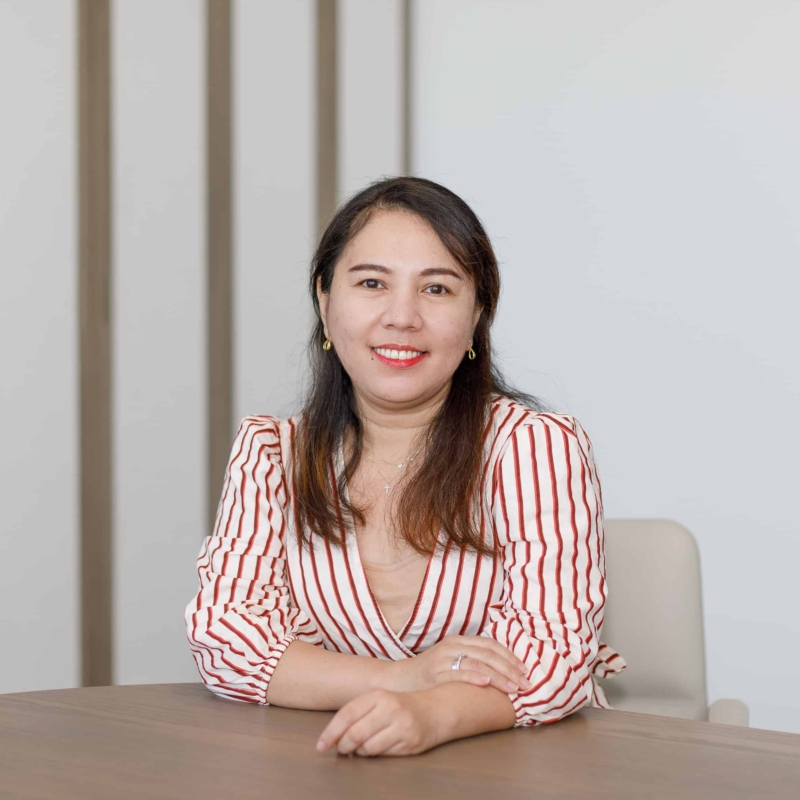 Amalia Pepino
Senior Accountant
"Solving queries by effectively translating recorded transactions is always very rewarding. I get to learn new things every day—beyond mere dollars and cents!"
Amalia worked as an Accounts Receivable Analyst for Spruson and Ferguson (Asia) in Singapore, before moving to Australia in 2018. She completed her Masters in Professional Accounting from Central Queensland University while working as an Accounts Payable Officer for Chrysiliou IP on Sydney's Northern Beaches. Today, Amalia is an Associate Member of CPA Australia and is currently undertaking the CPA Program. As an accountant at Fortis, she deals with revenue and expenditures including the lodgement of tax reports for our property portfolios.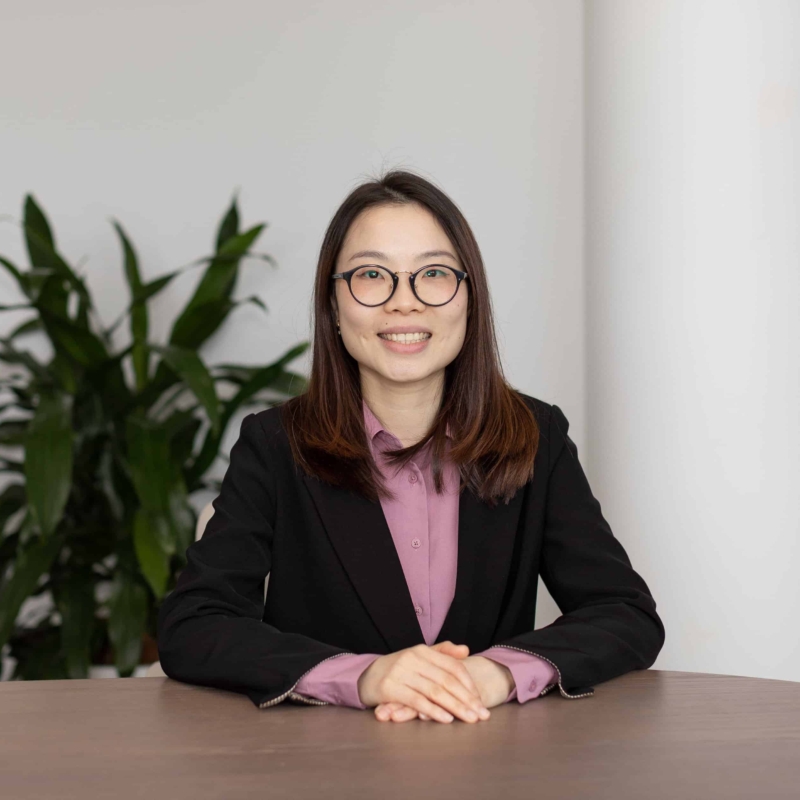 Xenia Luo
Assistant Accountant
"I love dealing with numbers, it's always amazing to compare different data and make decisions for our next steps."
Graduating from the University of New South Wales, Xenia holds a Master's degree in Finance. She started her career as an Assistant Accountant with a Sydney-based importing company before joining the Fortis team in 2022. Today, Xenia is an Associate Member of CPA Australia and is currently undertaking the CPA Program. Xenia deals with Accounts Receivable and Payable at Fortis, including band reconciliations and credit card payments.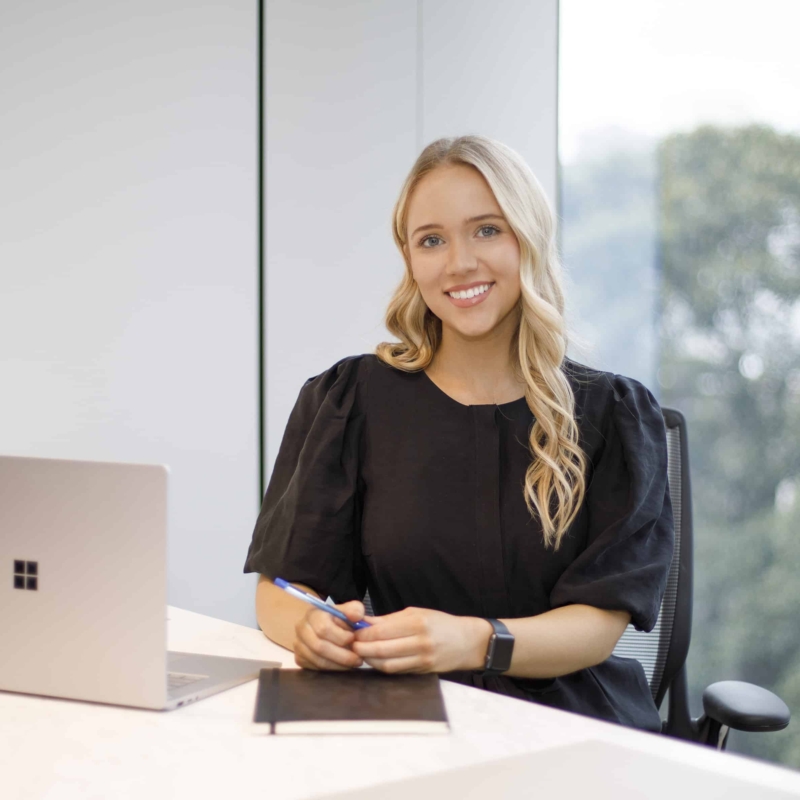 Madeleine Knight
Executive Assistant
"It's a wonderful feeling knowing you've left a memorable impression on the people you meet throughout the day."
A natural communicator with strong people skills, Maddy joined Fortis having spent five and a half years travelling the world as a Business and First-Class Flight Attendant based out of London. Attending to VIPs and clients from a diverse range of backgrounds on a daily, and often hourly, basis, she found her passion for working in customer and client relations, which she now continues at Fortis. Maddy aims to deliver exceptional customer service every day, and leave a lasting positive impression on everyone who walks through the Fortis doors.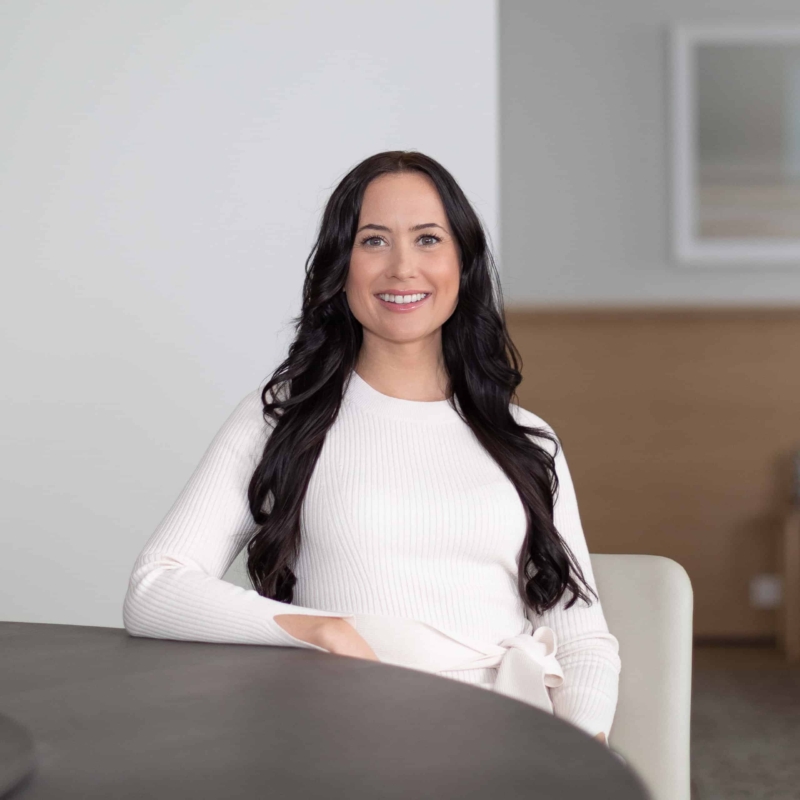 Christina Hupaliwsky
Executive Assistant
"It's amazing to be part of a team that is so passionate about what we do; watching the team come together is very special to me."
Christina is a highly organised Executive Assistant with a background in administrative and executive support roles. She began her career as an administrative assistant in Canada, before moving to Australia where she managed the reception team for one of the country's largest intellectual property law firms. At Fortis, Christina streamlines day-to-day operations for our Melbourne team, providing administrative support, coordinating events and ensuring the office runs smoothly. She believes every task is deserving of attention to detail.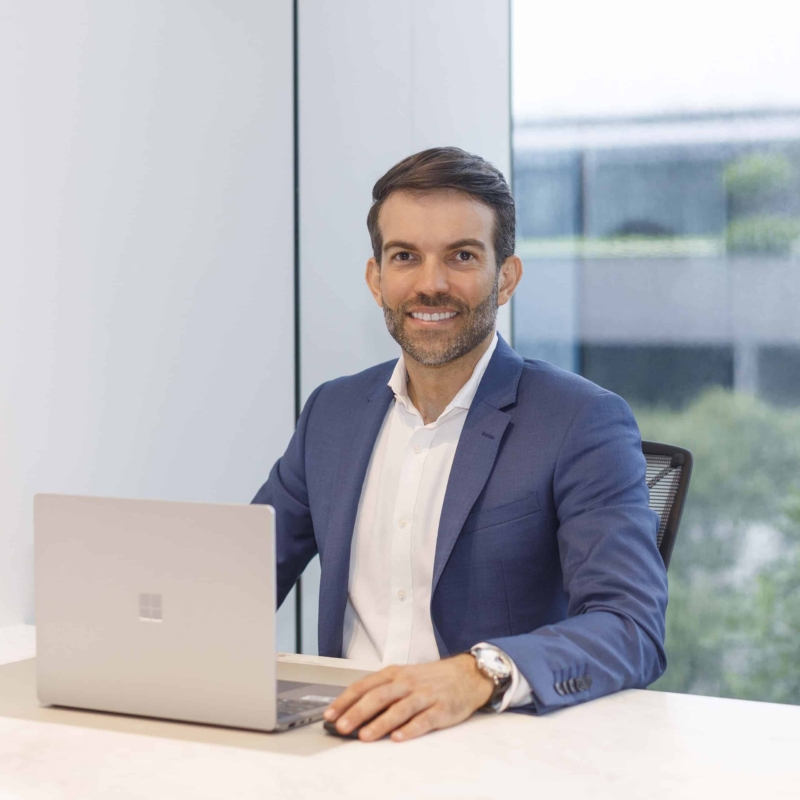 Fabio Fontes
Senior Office Manager
"Getting to experience that wonderful moment as our purchasers first learn their dreams have become reality, with the completion of their new home, is very special."
Fabio has worked in the hospitality industry for more than 12 years. With experience leading teams of over 40 staff, he brings a passion for service excellence matched only by a glittering résumé that includes managing restaurants at two of Australia's most prestigious hotels, alongside Head Chef Francesco Manelli at the Sydney Four Seasons and Luke Mangan at the Sydney Hilton. As Senior Office Manager at Pallas House, Fabio helps to ensure seamless day-to-day experiences for Fortis team members, project partners and, of course, our purchasers and investors.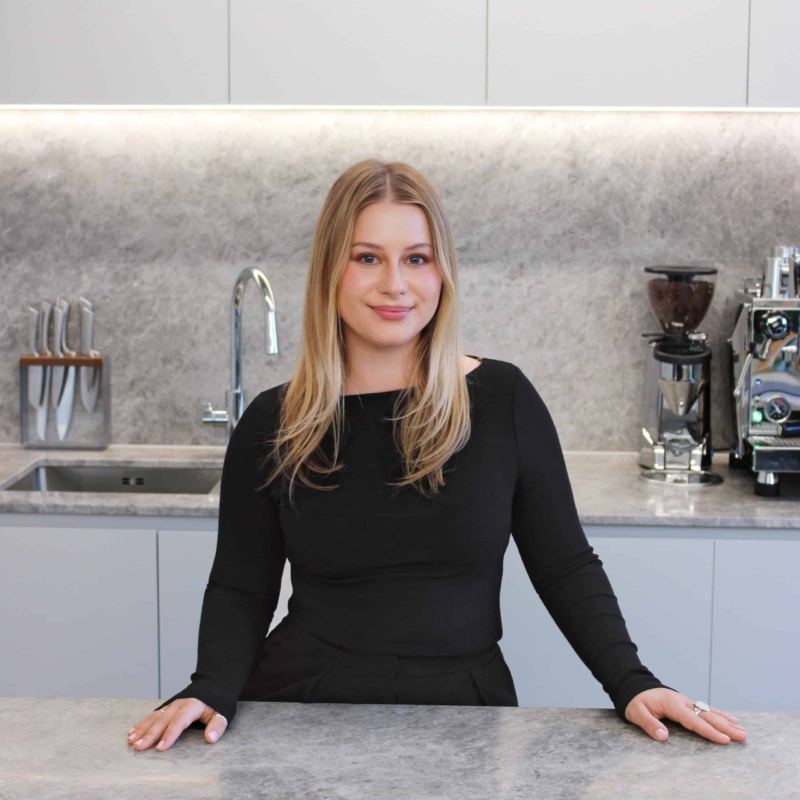 Olivia Lee
Office Manager
"Completing the finishing touches for our new head office was such an honour—it's exciting to transform an office space into something spectacular."
Olivia is Office Manager for our Victorian head office in South Melbourne. A key member of our HR & Corporate Management team, she works collaboratively across the Fortis business. Beyond overseeing the day-to-day running of the office and ensuring the highest standard of presentation, her varied responsibilities also include creating events, managing meeting rooms and providing excellent levels of service to our clients, visitors and investors. Before joining Fortis, Olivia was Client Floor & Business Services Coordinator at the leading legal firm, Davies Collison Cave.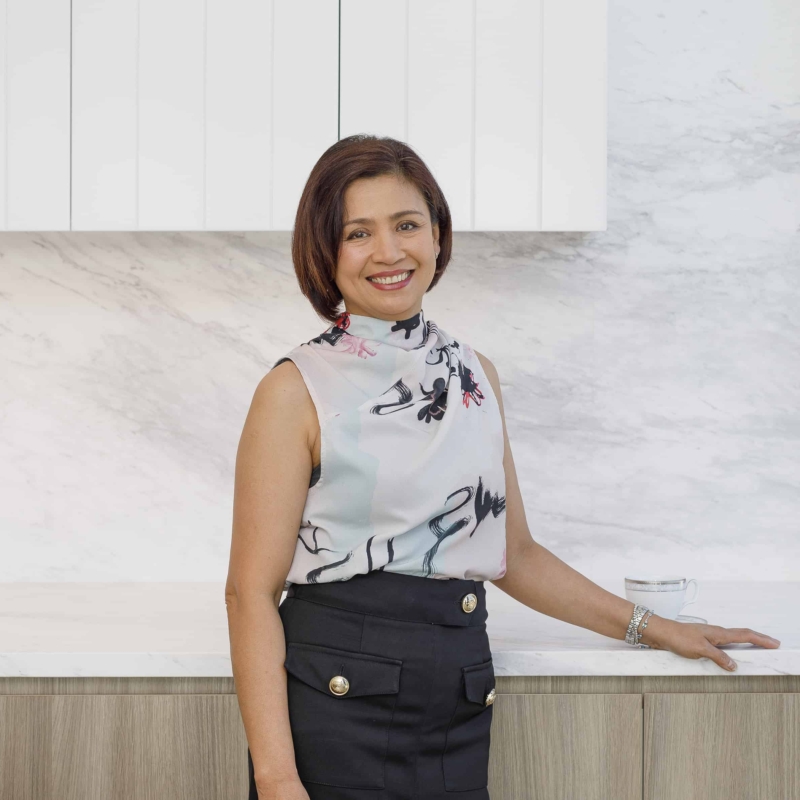 Bernadette Mizusawa
Guest Relations Manager
"I love the 'meet and greet' moments; managing the expectations of clients and colleagues is always exciting and leaving a good impression is a wonderful feeling."
Bernadette is a hands-on building management professional, with extensive experience gained in both Australia and abroad. Prior to joining Fortis, she held a series of positions with high-profile clients including Tokyo Disneyland, Hilton Tokyo, Hilton Sydney and the Four Seasons Sydney. She also ran her own restaurant for over seven years. While you'll regularly find her helping out right across the business, Bernadette's main focus is ensuring everything runs smoothly at Pallas House Sydney from arrival to departure, making everyone's lives easier.