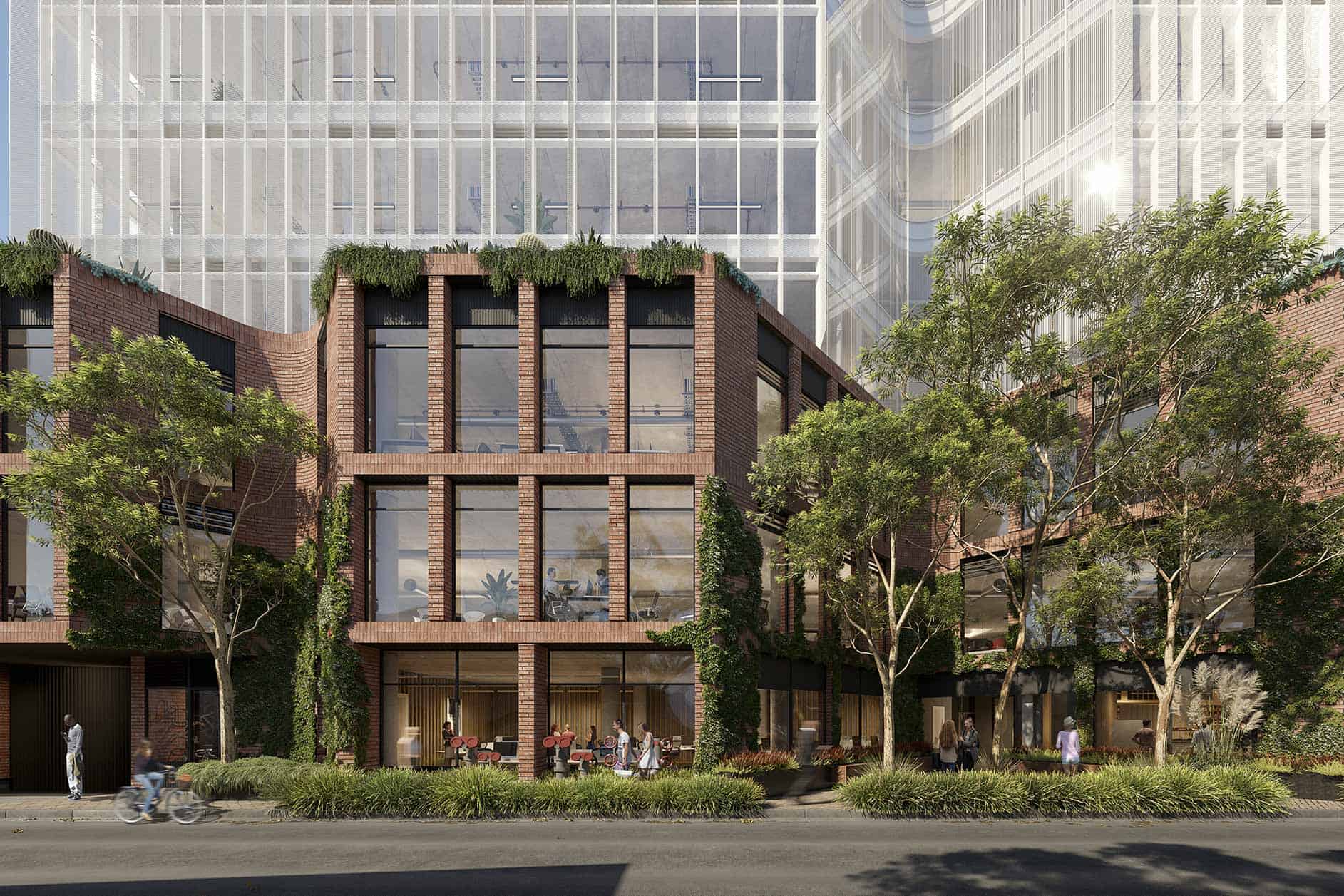 'Carbon neutral in operation'. It's a building status that's widely sought by build-to-hold developers these days, however, the path to achieving operational carbon neutrality is one of constant evolution. Here at Fortis, we're learning, solving, and implementing different sustainability mechanisms and levers all at the same time.
This brings me to our $130 million premium-grade commercial development at 65 Dover St in Melbourne's inner-city fringe of Cremorne. Construction at Dover St is currently underway and, when complete in 2023, the project will be the first 100% carbon neutral operation project ever delivered by Fortis. As Assistant Development Manager—and someone always very conscious of the ways development contributes to climate impacts around the world—it's an exciting project to be part of. 
But what does carbon neutral in operation actually mean? 
Define and deliver.
By definition, 'carbon neutral in operation' is just that. No emissions post-construction. Given that the commercial building sector is responsible for approximately 25% of overall electricity use and 10% of total carbon emissions in Australia, delivering operational carbon neutrality is a significant step toward achieving the UN Sustainable Development Goals. 
Carbon neutral—every day.
With 9,286 square meters of premium office and ground-floor retail space, basement parking, and a new standard of rooftop amenity, Dover St has been designed to meet a sustainability performance benchmark of 'Australian Excellence'. Day-to-day, the project is 100% carbon neutral in operation, with peak electricity demand reductions of 37% (compared to office buildings of similar size), an optimised façade for year-round thermal comfort, and on-site renewable energy generation thanks to a 15-kilowatt rooftop solar array. Any off-site energy requirements will come strictly from GreenPower-certified renewable sources. 
How? Reduce, Renew, Regenerate and Refine.
Dover St deploys smart and sustainable building practices centered around the '4Rs' of emissions management—Reduce, Renew, Regenerate and Refine. Just some examples include:  
—Using alternative, recycled, and sustainable-certified materials wherever possible to reduce embodied carbon emissions 
—Reducing the mass of reinforcing/high-strength steel and insisting on bars and mesh that are produced using energy-efficient processes 
—Mixing concrete with at least 50% captured or reclaimed water 
—Avoiding materials made from harmful Polyvinyl Chloride (PVC) 
—Specifying low Volatile Organic Compound (VOC) paints, adhesives, and carpets 
—Installing double glazed windows with Low-E (UV blocking) panes 
—Harvesting rainwater with a 25,000-litre rooftop system for use in toilets and irrigation 
—Providing secure storage for up to 120 bicycles and dedicated electric vehicle parking and charging infrastructure 
—Prioritising energy-efficient building systems such as air conditioning and lifts 
—Allowing real-time metering, monitoring, and refinement of performance against energy and water consumption targets. 
Great for tenants.
A sustainably-minded development like Dover St is good news for the planet. But it's also great news for tenants. As public literacy on climate change and demands for action increase, business leaders and employees can take real comfort knowing their workplace is a sympathetic response to carbon emissions. All without compromising on the usual deal-breakers like natural light, space, technology, and design. 
By making use of the extensive amenity at Dover St—including regenerative end-of-trip facilities, a multi-purpose sports court and a 100% solar-powered car wash that uses rainwater and biodegradable washing agents—tenants can further reduce their personal and corporate carbon footprints, every day. Everyone wins. 
City of Yarra Climate Emergency Plan.
In recognition of the achieved status of carbon neutral in operation, the City of Yarra has selected Dover St as an exemplar project within their Climate Emergency Plan to 'achieve zero-net emissions across the entire Yarra community by 2030'. Read more on the City of Yarra's website here. 
Our sustainability target is one of Australian Excellence. It's a significant goal—and it's requiring commitment from all stakeholders and the project team. But it's one we're accepting, on behalf of our community, today, tomorrow, and into the future. 
More about the project.
Dover St is located in the thriving tech district of Cremorne, just 2km from the centre of Melbourne. Designed by Fieldwork Architects, it's a thoughtful response to Cremorne's historical context and the increasing demand for high-quality workspaces in fringe locations. 
Beyond its carbon neutrality, notable design features of the 8-level commercial development include three scalloped pocket parks that pay homage to the site's past and the heritage-listed former Cremorne Street Primary School. The carefully-created façade has been shaped to enhance the pedestrian experience along Dover St by providing space, visual relief, and the introduction of the new canopy in the form of mature native lemon-scented gums. 
We look forward to delivering this truly exceptional addition to the urban realm of Cremorne.
To register for updates on Dover St, click here. 
Jess Daniels
Assistant Development Manager