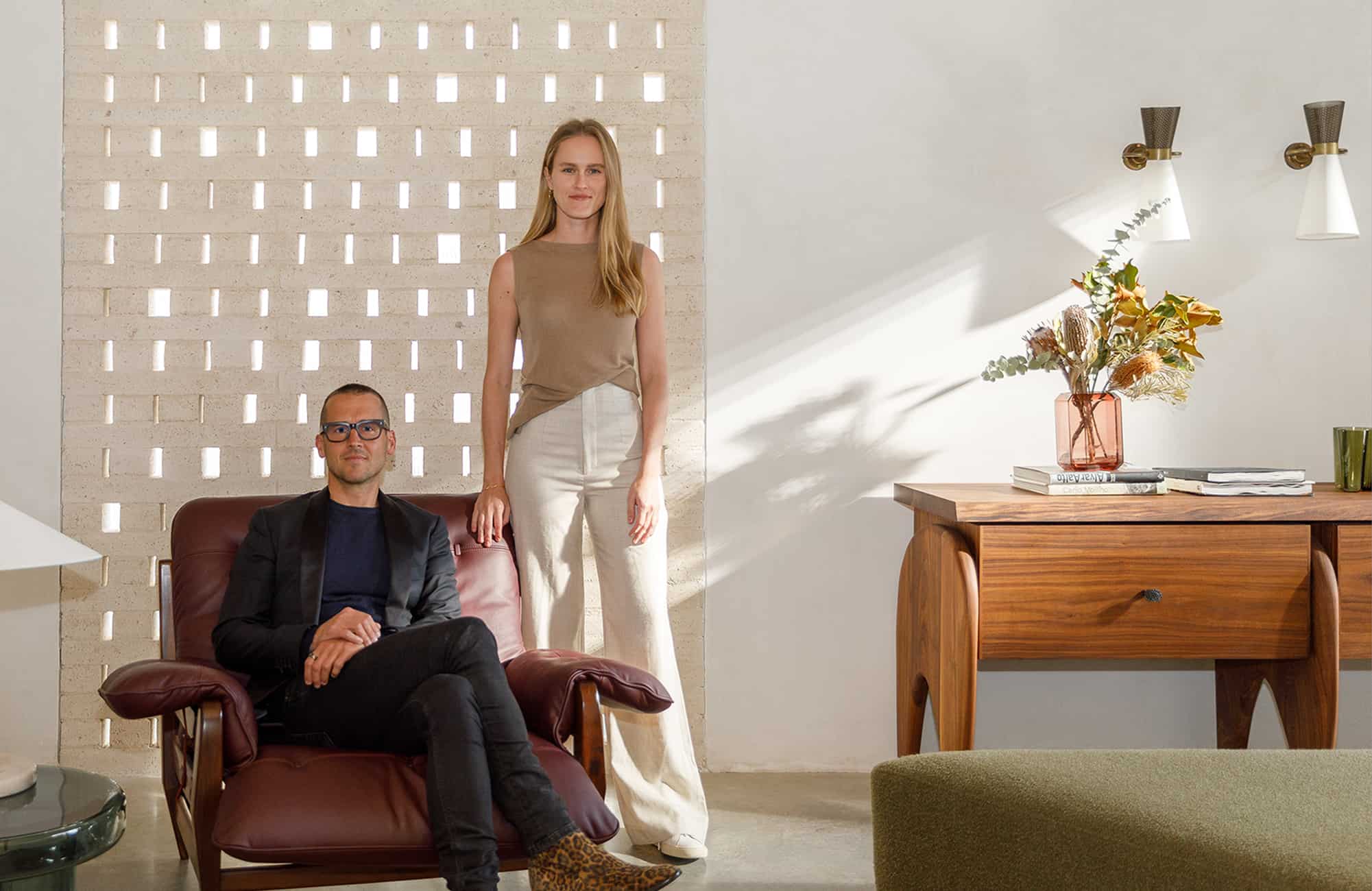 Since it was founded in 2013, Bondi Junction interior design and architecture practice Alexander &CO. has earned a glowing reputation for its ability to create beautiful spaces, in both residential and commercial contexts. Today, their studio boasts a glittering portfolio of award-winning projects, including many in the Eastern Suburbs of Sydney. With their first major collaboration with Fortis now underway at Spencer St in Rose Bay, we spoke with Founder and Principal of Alexander &CO., Jeremy Bull and Associate Shelby Griffiths, to learn more about the passion and philosophy that continues to shape their success.
Q—Jeremy, can you tell us a little about Alexander &CO. please?
A—I founded Alexander &CO. in 2013, after a previous four-year partnership came to an end. I was eager to experiment with my own ideas of practice which were slowly emerging—ideas of transparency, community, value and innovation. Starting a practice when I had young children was far from a 'safe to fail' experiment, and perhaps was the reason why I persevered whilst struggling against a mountain of things I did not know at the time. Looking back now, I'm so glad I did and I'm glad we can continue to explore and refine those core values which were established so early on.
Q—How would you describe your underlying philosophy?
A—We believe at the core of our work is people; both within our design team and as part of the network of clients and suppliers who bring our work to life. To this end, our own personal journeys, and our interdependence with one another, is the scaffold which allows us to form deeper relationships with our people and with our work. I think this idea is inherently about sustainability. Sustainable relationships, sustainable cultures, and, ultimately, sustainable work. 'Timelessness' keeps coming back as an output of what we do.   
Q—What trends are you noticing at the moment?
A—Across every sector, and in all parts of our work, there is an urgency toward creating outcomes which are more aware of our fragile ecology. The immediacy of our wants is being replaced by a more careful connection to our needs. Almost without exception, this equates to changes in material selections, energy systems and underlying products to encourage occupant wellness and environmental sustainability. Wellness, at large, is a strong theme in a lot, perhaps most, of our work.
Q—What's the most important stage of a project?
A—There are arguments for every stage; from the initial value of strategy and ideation, to the need for execution later on. I think all of these stages need to unite to create a complete outcome, they are interlinked and symmetrical. The work of building is quite complex, it is both macro and micro, both strategy and colour. A complete project unifies each of these in equal measure.
Q—Alexander &CO. and Fortis are about to collaborate on our first major project in Rose Bay. Why do our two businesses work so well together?
A—I can already see the Fortis team is conceived with various roles to manage both the macro and micro concerns of product innovation and production. The idea of product innovation and an appetite for exploration has shaped Fortis' systems. In the past (with other clients) we've found ourselves in discussions where the focus is on implementation far too soon. Here, we have a shared understanding of process and the careful and, at times, slower nature which ultimately yields a better outcome.
Q—At the end of a project, what does success look like?
A—A cohesive team and a creatively-differentiated product which is warmly received, built well and beautiful in design. This offers value for our team, the Fortis team and our consumer—one which is trilaterally rewarding and valuable.
Alexander &CO. is a Sydney-based design and culture creation agency. A passionate team of architects, interior designers and furniture makers, they believe in the 'spirit of place' and make timeless, beautiful spaces for those who care deeply. Inspired by an ethos of incomparable client journeys, they appreciate no brief or opportunity is ever the same, delivering cost competitive and award-winning project outcomes through a focus on active communication, highly-engaged client liaison and robust skill sets.
Spencer St, Rose Bay
Hewlett St, Bronte
James St, Woollahra