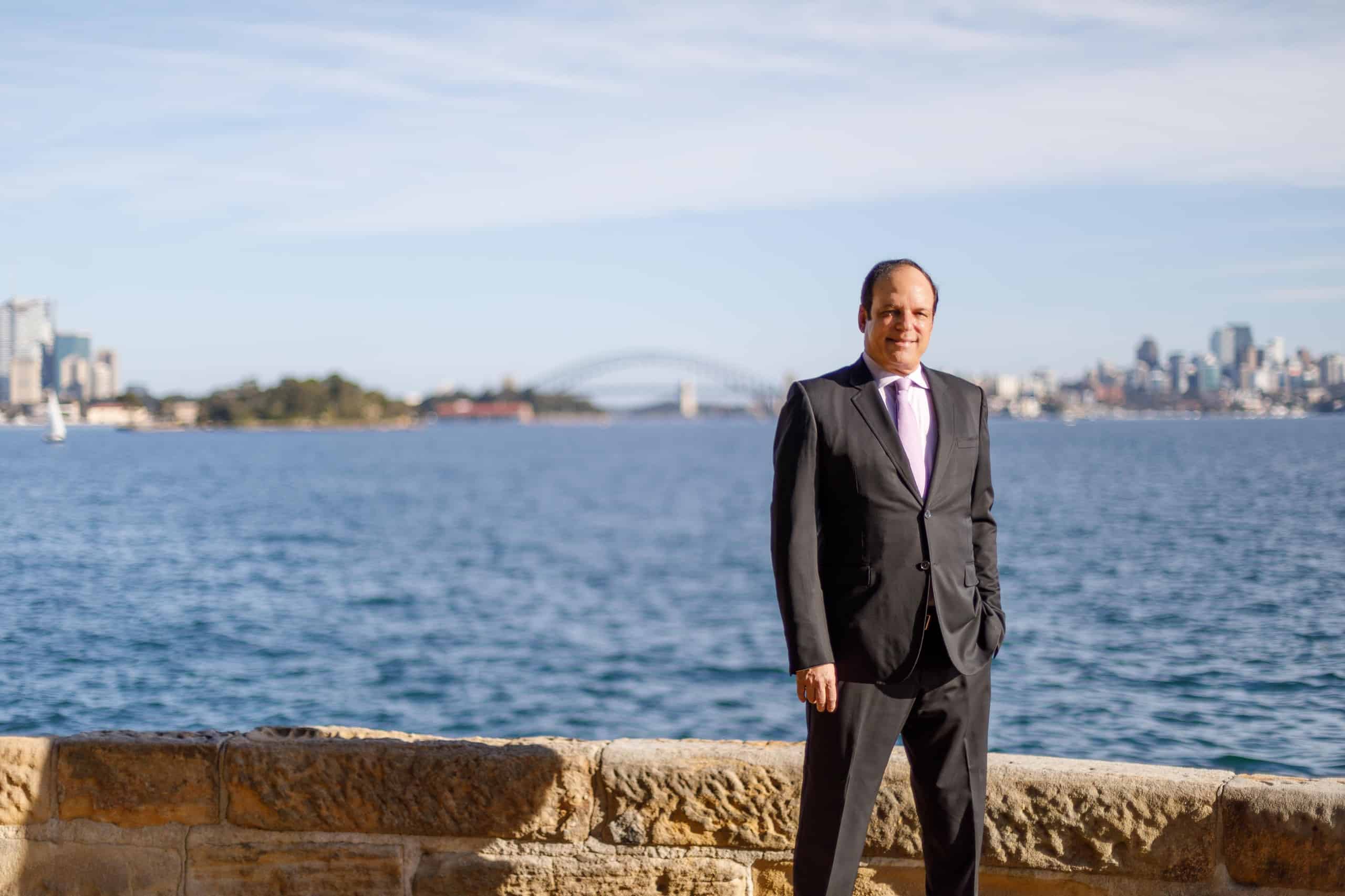 Marking the beginning of a prestigious new joint venture, Fortis has recently acquired a $41 million site in Point Piper with Sydney-based Dare Property Group. While the boutique development of 18 luxury residences, to be known as Piper House, will be our first official collaboration, Fortis Director Charles Mellick and Danny Avidan—Australian fashion industry legend and Founder of Dare Property Group—have actually known each other for many years. In fact, both are proud Point Piper locals themselves. We recently caught up with Danny to learn more about Dare Property Group, and his quality-infused vision for Piper House.
Q—Danny, can you tell us a little about Dare Property Group please?
A—Dare Property Group was created to fill what I saw as a glaring gap in Sydney's prestige real-estate market. At the time I left the fashion industry after 25 years, the words 'designer' and 'off-plan' had not truly been recognised. I intended to change that. Finding iconic sites and then creating exclusive dream homes and apartments for this highly-targeted demographic continues to drive my passion.
Q—How would you describe your underlying philosophy?
A—Dare has a simple philosophy. At the top of the pyramid is our purchaser, with the next in line being the agent who oversees our projects and works with the prospective purchasers. Next, comes our talented teams made up of architects, interior designers and planners who work with us to create the ideal offerings. Together, we then work tirelessly in order to execute the development efficiently and to the highest standards possible.
Q—What trends are you noticing at the moment?
A—One very clear change is the need for larger homes. People want 160sqm 3-bedroom units now, so we have adjusted our offerings. This includes additional home amenities as well as a separate workspace. In one of our Melbourne residential projects, for example, we're addressing this need by designing separate office zones towards the entrance of the units.
Q—What's the most important stage of a project?
A—There are two answers. Simply put, the acquisition stage is fundamental – if you don't buy well, the project won't do well. The second answer is: the build. One of the most stressing experiences on any development is getting out of the ground. You cannot de-risk a project until you have layered a slab (of cement).
Q—The very first collaboration between Dare and Fortis, Piper House, has just begun. Why do you think our two businesses are well matched?
A—The Directors of both Fortis and Dare reside in the Eastern Suburbs and have already developed some amazing residences within the area. We also share the same high standards and place real value on attention to detail. Piper House is a unique opportunity for us both to go beyond anything we've done in the residential arena before. It will become the gateway to Point Piper in every way.
Q—At the end of a project, what does success look like?
A—An award-winning outcome that surpasses all expectations, setting new standards that will fulfil purchasers for generations to come.
Led by its Founder, Danny Avidan, Dare Property Group began with a keen eye for design and the business smarts behind three of Australia's most successful fashion brands: Charlie Brown, Howard Showers and Hollywood Fashion Tape. Today, Dare has grown to one of the most visionary property development brands in Australia. From the stunning and meticulously appointed 14-apartment landmark of 'The Carlton' at Vaucluse, to the headline-making creation of 21-apartment 'Bronte Place', Danny has carved a remarkable property legacy across Sydney's Eastern Suburbs. Piper House promises to be the next glittering chapter.