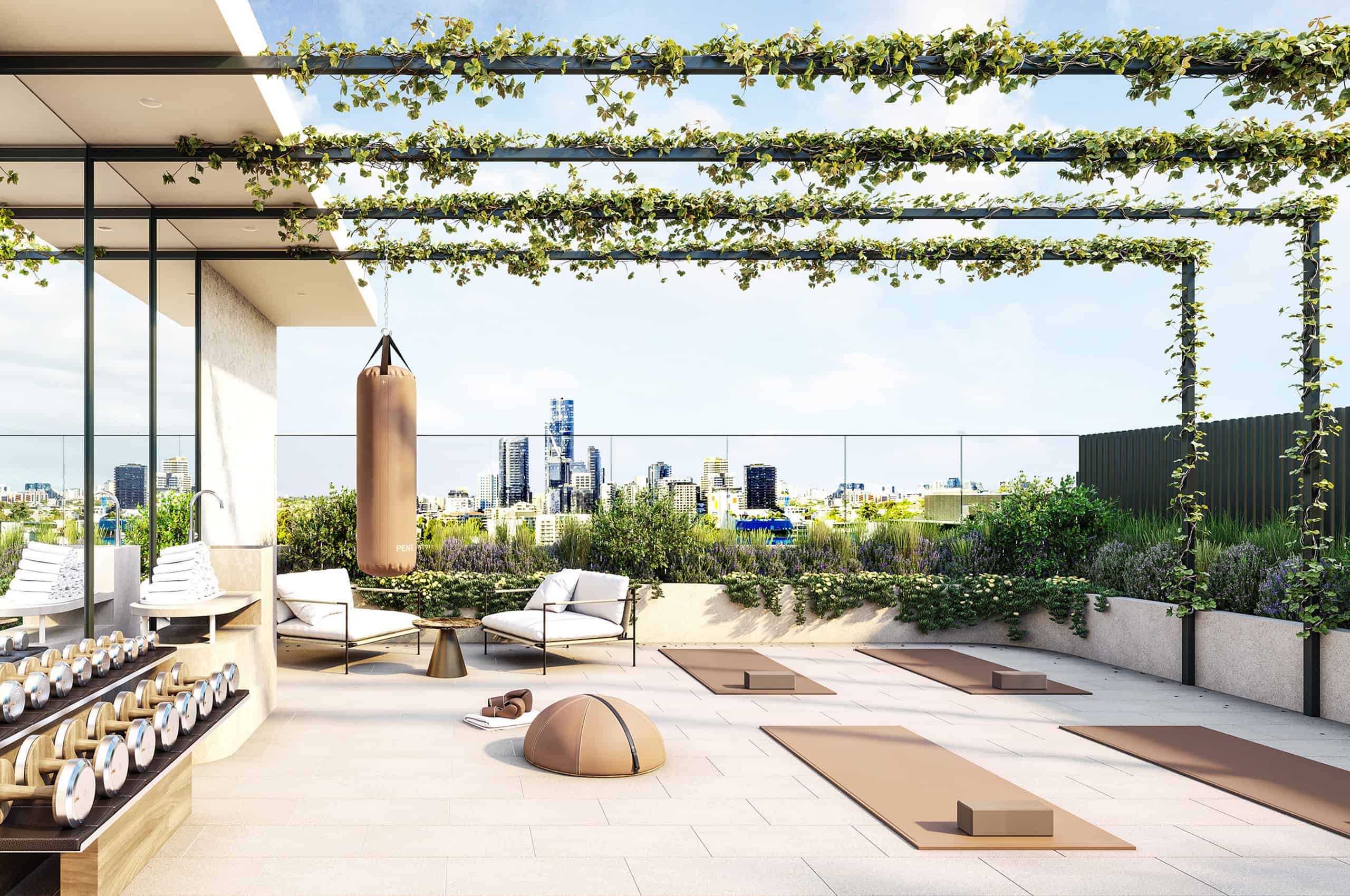 Kanebridge News recently featured our upcoming project, Wiltshire House, in an article on the increasing demand for wellness in property real estate.
While this wave of wellness was brewing before COVID, the pandemic is credited with super charging the phenomenon turning medium density buildings into holistic vertical villages where residents can work rest and play, all under one roof.
Associate Director at Fortis, Mark Hosking, gave the quote, "At 8 Brighton Street in Richmond we created what I think is the best rooftop amenity in any residential project in Melbourne, we've got an outdoor yoga room where we'll be putting on classes for residents, then an amazing sauna overlooking the bay, with an ice shower." Hosking says. "So we try to overlay landscaping into the biophilic design concept because it not only has to look beautiful, but people are happier when they have that connection to nature within their own home."
Wiltshire House is set to launch to market in October. For any sales related enquiries, please click on the project link below.