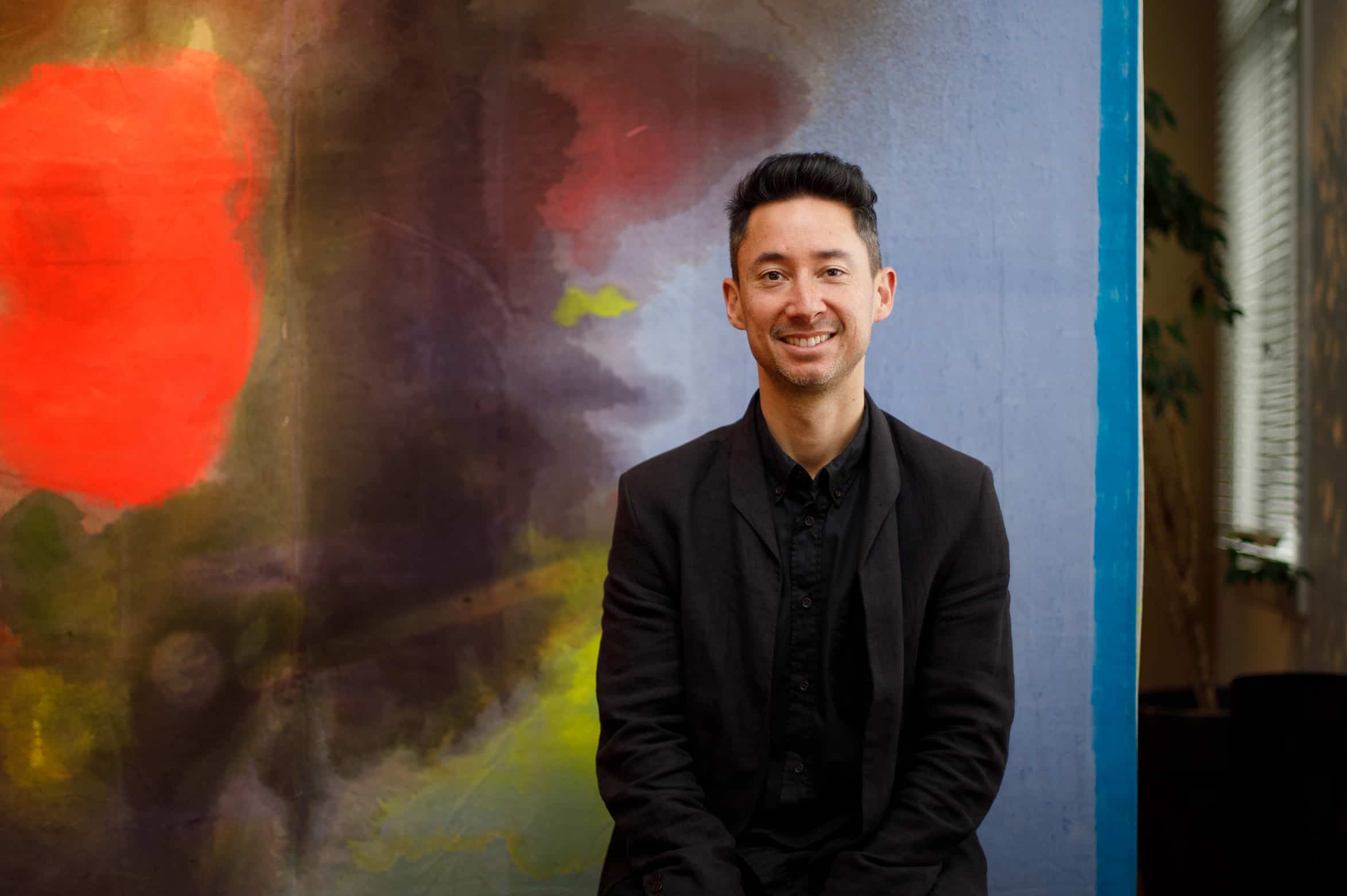 When Fortis acquired a prized corner site at 8 Brighton Street in Richmond late last year, the opportunity demanded an equally-prestigious architectural solution. Following a competitive design competition, we were delighted to appoint internationally-credentialed architecture practice, SJB, to the landmark mixed-use project, barely 2km from the Melbourne CBD. Currently under development, 8 Brighton Street marks SJB's first Fortis collaboration, so to learn more about our newest creative partners, we recently caught up with SJB Director, Tristan Wong.
Q—Tristan, can you tell us a little about SJB Architects. How did the practice begin?
A—SJB first opened its doors around 40 years ago. It was originally established by three friends—Synman, Justin and Bialek (SJB)—with a passion for architecture and a shared vision for what they could create. In the time since then, we've grown from being primarily an architectural practice into a multi-disciplinary studio comprising architecture, interiors, planning and urban design. With studios in Melbourne and Sydney we work across all of Australia, however mainly the eastern seaboard, and on a number of international projects. We engage in a real diversity of work exploring the many types and typologies of dwellings required to sustain this expansive country, sustainably-driven and innovative workplace projects, large and highly complex true mixed-use developments, vibrant tourism and hospitality projects, and everything in between.
Q—How would you describe your underlying philosophy?
A—SJB explores projects through a deep appreciation and consideration of four key elements: understanding the client and their brief; considering the end user or occupant; embedding and imbuing the project with a connection to its context; and designing sustainably.
A philosophy of exploring connections between the past and present gives richness to our projects, whilst a determination to seek innovation keeps them relevant and future-focused.
We want to create projects that bring joy to our clients, and also to those that experience these buildings. We want to create projects that grow old gracefully. Projects that are layered and invite exploration and curiosity. Projects that hint at modernist ideals but with layers of delight, memory and even nostalgia. A kind of structured eclecticism resonates in a lot of our work.
I'd also say our work and designs are not pre-emptive or pre-meditated. Rather, they evolve and reveal themselves over the course of discussions on site and in the studio, as well as through sketches, modelling and the engagement of our clients and stakeholders.
Q—What are some of the main design trends you're noticing at the moment?
A—Obviously, 'sustainability' is a really hot topic. But not in a fluffy, conceptual way. It's very real and tangible. There's now real momentum and interest to head towards a far more sustainable and conscientious world. The buildings we design are becoming more nuanced in how they respond to their surrounds, their environment, and how they actively contribute to healthier and lower impact outcomes.
Another fast-emerging area is 'human centred design'—outcomes focused on occupant health, comfort and psychological wellbeing. People are becoming more attuned to spaces and places that make them feel good and contribute positively to their daily life—from how a building 'breathes', to how well it naturally lit, to its outlook, to the flow of spaces and acoustic qualities. All of these are becoming increasingly scrutinised. In short, poorly designed spaces are no longer accepted in the marketplace as the bar has been lifted considerably over the last few years.
'Local narratives' are also forming a larger part of many projects, certainly the ones we're involved in. The notion that supporting local traders, grocers, producers, service providers is central to the quality of a project and, more importantly, to the richness of a precinct or neighbourhood. The big companies, the big supermarkets, the big brands will always exist – but it's the smaller, local traders that add another dimension of authenticity and personal connection to our daily rituals and routines. Embedding the spatial requirements and infrastructure for this to evolve within our projects is increasingly important.
Q—What's the most important stage of a project?
A—It's a total cliché, but all stages of a project are important. We've seen projects fail because of a poor concept and early phase design, and others fail because of lack of clarity within the documentation phase to adequately capture the key ideas or design. What's imperative is nailing the clarity of ideas and information at each stage of a project. The initial stage is critical so that key themes, narratives and big ideas are distilled and the project gains momentum and buy-in from all parties. And that a kind of excitement resonates from these early ideas. But if this vision can't be executed, can't be documented clearly, can't be communicated succinctly to the consultants and the team that will ultimately build it—then all of that early phase hard work is wasted.
Q—SJB and Fortis are currently collaborating on our first project, 8 Brighton Street in Richmond. Why do you think our two businesses are working so well together?
A—There's real alignment in so many facets of what we both want to achieve on this project specifically, but also as businesses more broadly. This makes working together both thoroughly enjoyable, and highly rewarding. For example, we share a very tangible desire to create something that excels on multiple fronts at 8 Brighton Street: from the way the design connects deeply to its context, history and reveals moments of its past, to a desire to create 'lovable' and richly engaging spaces. There's also what I'd describe as a feverish commitment to explore a solution that is both innovative and strikingly unique, together with a real belief in providing the highest quality design, amenity and sustainability practices. Additionally, the project is committed to being Carbon Neutral, something SJB as a business has also committed to through the Architects Declare movement.
From our work to date, it's also abundantly clear our businesses share a belief in creating spaces and places that are relevant now, and perhaps even more relevant in the future. Achieving this is about specifying robust and authentic materials, planning and structural considerations that allow flexible reconfigurations, a nuanced and compelling design that grows old gracefully and highly considered sustainability practices that ensure a low impact building over time. These are all elements of true alignment between Fortis and SJB and underpin the synergy of our collaboration.
Q—At the end of a project, what does success look like?
A—Success for us, first and foremost, looks like a happy client. Knowing all the months, or even years, of countless conversations, presentations, ideas, drawings and debates have all culminated in something the client truly cherishes. In parallel with that, seeing occupants and residents exploring all the finished project has to offer, and allowing it to become their 'home sweet home' is deeply fulfilling. Seeing their walls and floors adorned with parts of their life, balconies and terraces become small gardens and alfresco spaces. Seeing great tenants working out of the ground floor retail spaces, and seeing them supported by the community that lives and works immediately above, an entire ecosystem of life and community flourishing, that's what success looks like.  It's such a great pleasure to know we've been part of creating that.
SJB is an award-winning collective of architects, interior designers, planners and urban designers who share a powerful vision: to make cities, towns and buildings better places to live. Working across Australia, Asia and Europe, they're leaders in the built environment, producing intelligent responses that are fresh, feasible, robust, fit for purpose and life-enhancing. They understand the deep value of collaboration and build sustainability into every design, delivering solutions that emerge from the very places they are located and reflect the needs of the people and communities they serve.
Brighton St, Richmond
Wiltshire St, Richmond