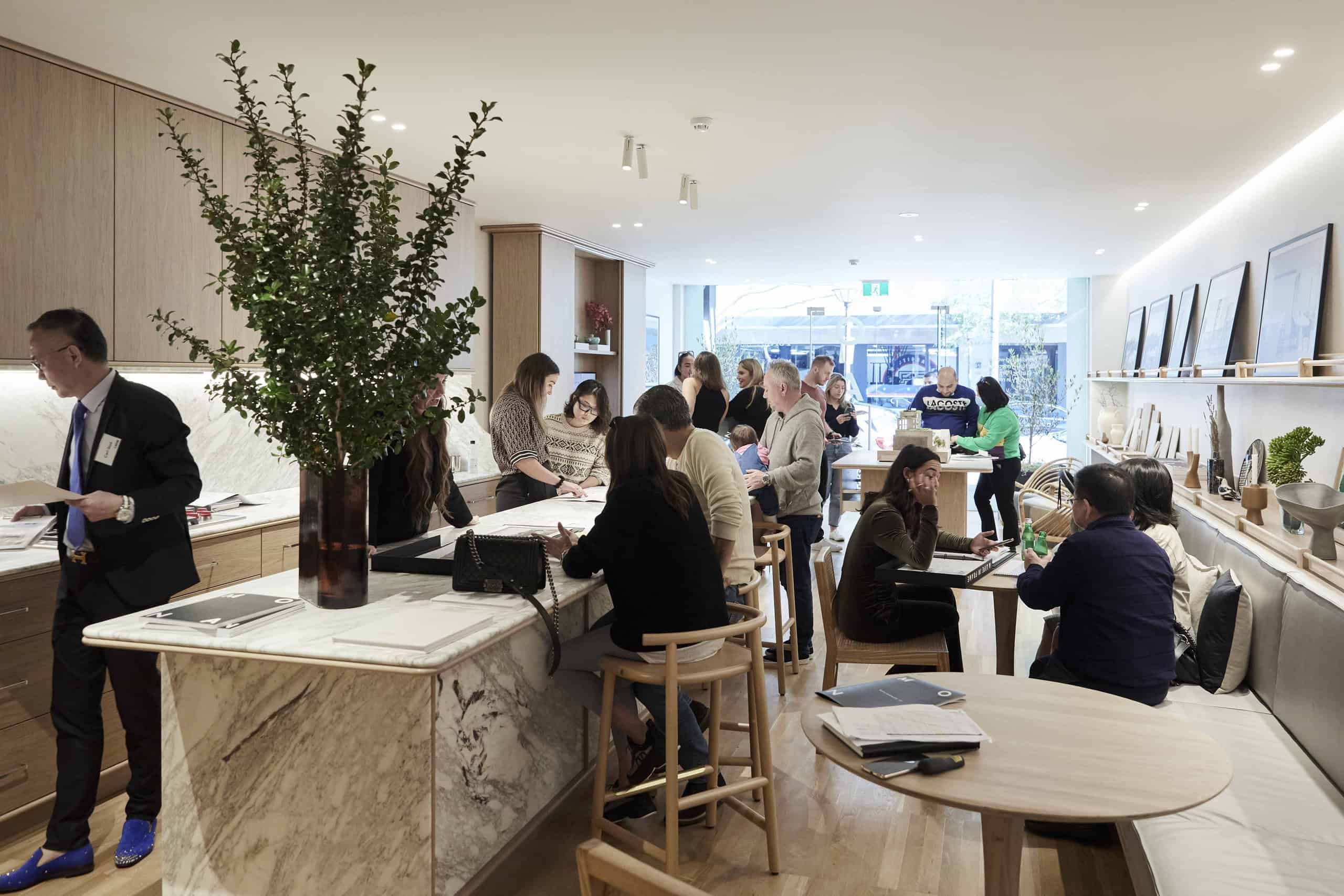 On Saturday 28 May, the Fortis team held the sales launch for our latest Darling Point project, MONA, at the newly completed display suite in Double Bay.
The atmosphere was a buzz with over 100 appointments on the first day. Our dedicated CBRE sales team declared the first weekend a major success, with 60% of pre-sales being achieved.
Amongst the first weekend of sales, the penthouse was sold to a local buyer at $13.75m and a 3-bedroom apartment achieved a record price of $7.8m.
The MONA display suite is now open for a limited time only, with a select few residences remaining. Contact our dedicated sales team at CBRE on 1800 663 395 for more information.