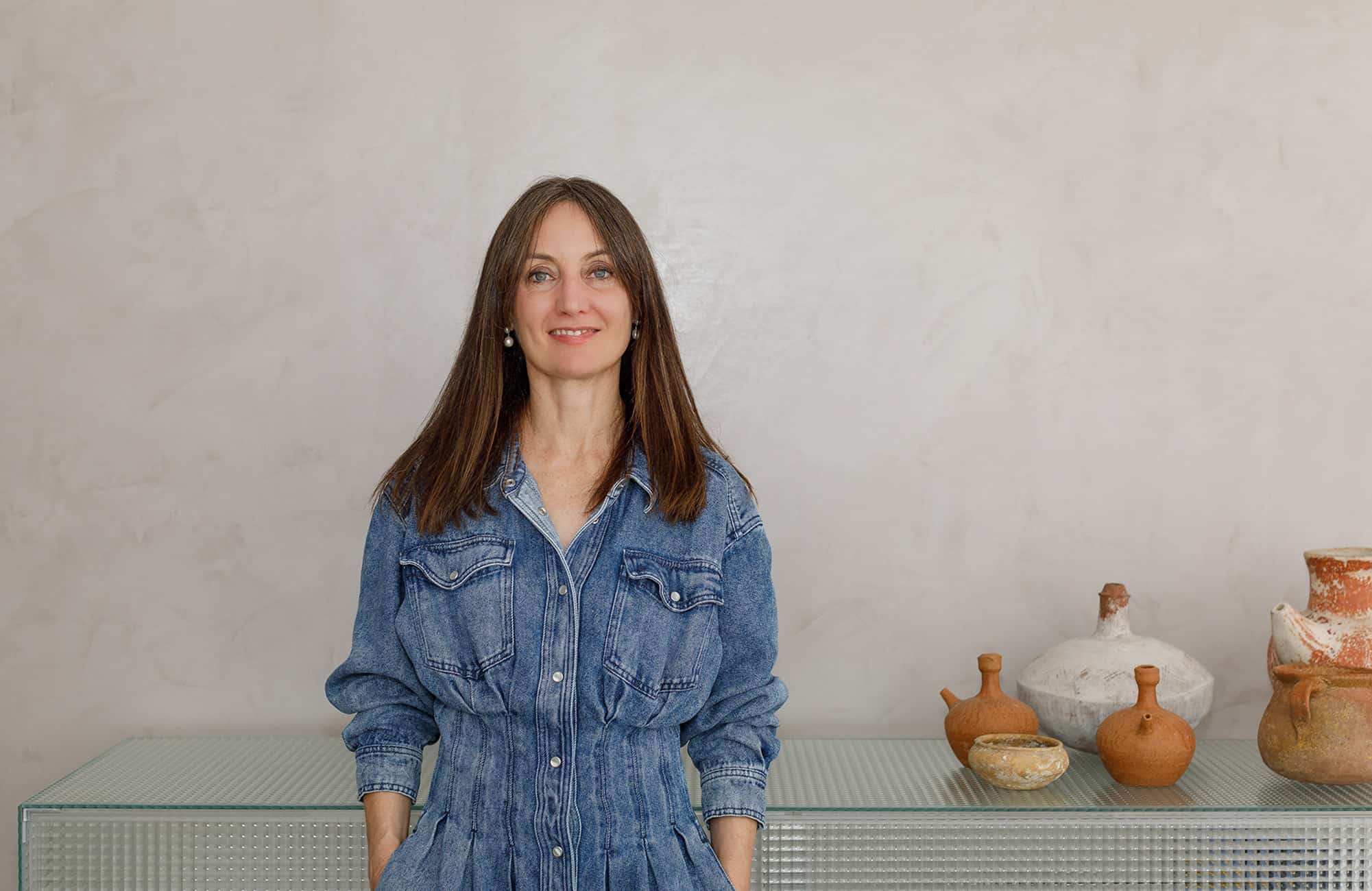 Our new project at Darling Point, Mona Rd, is now underway—ushering in Fortis' first creative collaboration with boutique interior design and architecture practice, Richards Stanisich. We recently spoke with Co-Founder and Design Director, Kirsten Stanisich, to learn more about their blossoming Surry Hills practice and explore what buyers might be able to expect.
Q—Kirsten, can you tell us a little about Richards Stanisich please?
A—We are a boutique interior design and architecture practice with a love for exploring detail and developing spaces with a deep sense of connection to the end user.
Richards Stanisich was launched on 1 September 2018. Jonathan Richards and I had been in partnership for about 10 years prior to that and we both felt we were ready to take our design and architecture practice in a new direction. This led to a re-brand to stand behind our own names, hence the re-launch as Richards Stanisich.
We work across a number of sectors including single and multi-unit residential, hospitality and commercial, which we love because it keeps us challenged and constantly developing our thinking and skills. The cross-pollination of ideas and learnings across these different sectors helps us see our projects through a fresh lens, always open to new possibilities.
Q—How would you describe your underlying philosophy?
A—The way we approach design is as more of an intuitive response—something we've developed through practising over the years. It's also incredibly important to keep working on our empathy skills, to be able to understand the perspective of our clients and, ultimately, the end residents. We spend a lot of time thinking about who will be the end resident, what is the context, what are the ideas behind the architecture and what is the expectation of the client. Once we feel we have the right concept which encapsulates all of these considerations, we work towards developing a set of details which embodies that concept.
Something else we're very interested in is the expression of materials, their subtlety and how they can have an underlying effect of connecting us back to the natural environment. Because of this, we prefer the selection of 'living finishes' in our projects. That is, minimally processed materials which express their natural qualities as well as the natural effects of ageing through the development of a patina or a deeper richness.
Q—What trends are you noticing at the moment?
A—There are quite a few that have developed recently. One is the resurgence of experimentation with colour, decorative detailing and different textures. This is taking us further away from the glossy, straight-lined approach which was so prevalent only a few years ago. We're still working on spaces that can be serene, restrained and minimal—however the details are now softer or more distinctive to the project. While the colour selection may be somewhat singular, there are often multiple textures which bring a subtle difference to the depth of colour and the physicality of a space.
Q—What's the most important stage of a project?
A—Every stage is equally important to us. There are just so many factors that can affect the development of the design. The concept design stage is incredibly exciting, but it can also be in incredibly nerve wracking as we spend a lot of time thinking about what the most relevant approach might be. Once we've developed our high-level ideas, we then work on expressing them as a physical reality through planning and detailing. From this stage onwards, it's about maintaining the core idea through the nurture and development of the design—that means working with, or challenging, the constraints of the more practical stages of the project process.
Q—We've just started collaborating on our first major project at Mona Rd in Darling Point. Why do our two businesses work so well together?
A—I think Fortis and Richards Stanisich share many core values. One of the biggest is working towards a great design outcome and being truly excited about combining experience with new ways to challenge existing design norms. On a human level, we've found the Fortis team to be very caring and supportive. We get a real sense we're working together, as one team, on a shared vision.
Q—At the end of a project, what does success look like?
A—Without dwelling on the quantifiable realities like budget, program and so on, 'success' is a space made up of a collection of beautifully resolved and relevant ideas which feels right to us but, more importantly, feels right to the end user.
Richards Stanisich believes every project is an opportunity to build on existing ideas and rethink new possibilities. With hands-on involvement from the senior Design Directors throughout the life of every project, their clients enjoy large-firm experience whilst being guaranteed the dedication of a boutique firm with genuine collaboration, creative passion, technical know-how, industry connections and deep supplier relationships.