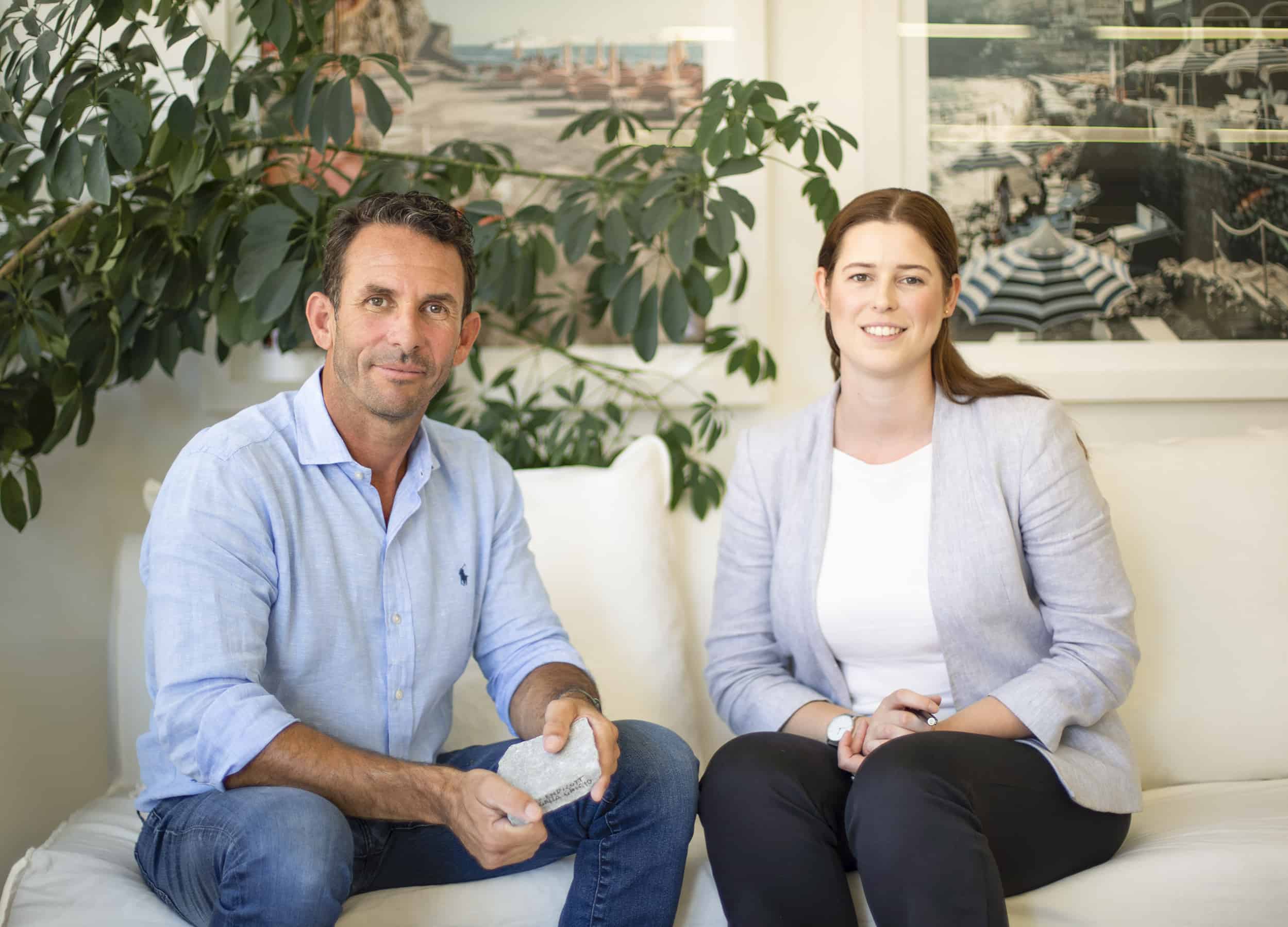 Our relationship with acclaimed Sydney landscape architects, Wyer & Co, began in late 2017 with their stunning outdoor vision for The Benson at Rose Bay. Since then the partnership has continued to blossom and we're delighted to once again be joining forces for four further developments across Sydney and Melbourne. We recently caught up with Managing Director, Anthony Wyer, to discuss the secrets to brilliant collaborations and exceptional gardens.
Q— Anthony, can you please tell us a little about Wyer & Co.?
A— Wyer & Co. was founded in Sydney back in 2005 with the promise to deliver not only exceptional landscapes but ones which enhance the lifestyle of the client. Fifteen years later, the business has grown organically and we now have a team of 30 people engaged in design, construction and maintenance. Working alongside the nation's leading architects, interior designers and property developers, we are responsible for some of Sydney's most premium landscapes.
Q— What is your underlying philosophy?
A— The Wyer & Co. philosophy is powerfully simple: to inspire contribution that pushes the boundaries of landscape design.
Q— What are some of the industry trends you're noticing?
A— More and more we're hearing from clients who are interested in achieving informal, multi-purpose gardens that encourage socialising. The level of detail expected in projects is evolving too, such as pots, fabrics and materials. The availability and range of products are growing so much, and many clients are willing to invest in that.
Q— What's the most important stage of a project?
A— The initial conception. Identifying the vision and then staying true to that vision throughout the entire process.
Q— Wyer & Co. and Fortis have now collaborated on five commercial and residential projects across Sydney and Melbourne. Why do you think our businesses work so well together?
A— We appreciate a client who always pushes for the best possible result. But we also look to align ourselves with businesses that hold similar values to our own. We are design and quality-focused, as are our collaborators at Fortis.
Q— What does success look like for you at the end of a project?
A— Seeing the design reach its intent, and knowing as a team we've worked through and achieved what we've set out to do. Equally, seeing the landscape complement, soften and embrace the level of design and architecture produced by our collaborators is very rewarding.
Wyer & Co. is one of Sydney's leading landscape architecture businesses. They are designers, landscapers, horticulturalists and construction specialists who create and deliver truly exceptional gardens. Follow the links to find out more about their first two Fortis collaborations, The Benson and Marmont.
The Benson, Rose Bay
Marmont, Double Bay
No.1 Carlisle, Rose Bay
Colindia, Neutral Bay
Guilfoyle Avenue, Double Bay
Pallas House Sydney, Double Bay
67 Palmerston Crescent, South Melbourne
Gaden House, Double Bay
Mona Rd, Darling Point