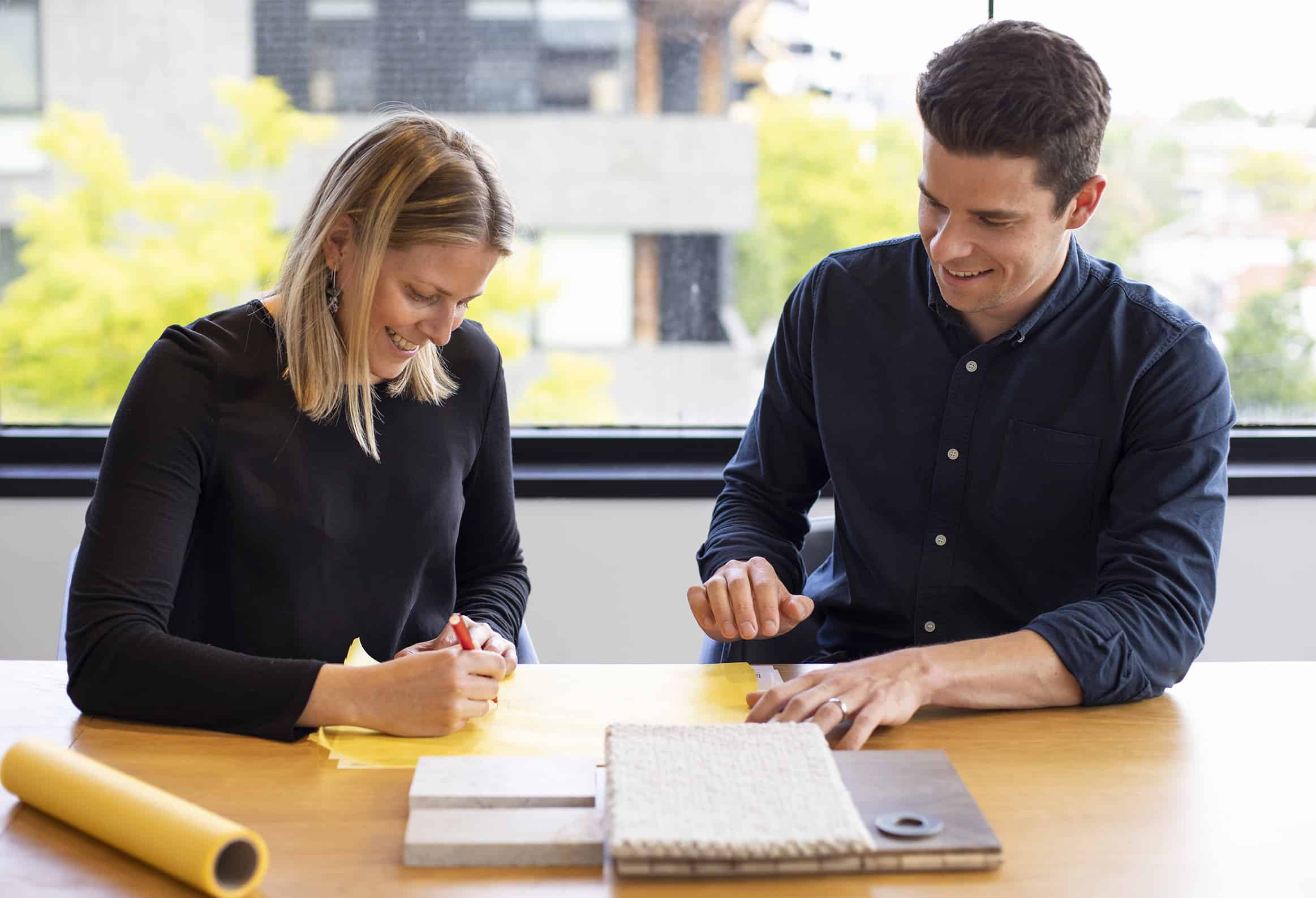 Since 2017, Fortis has delivered several of its highest-profile Melbourne properties with the help of award-winning architects, Ewert Leaf. Renowned for their ability to balance outstanding design with market-leading commercial acumen, we recently sat down with Managing Director, Will Leaf, to find out more about the Ewert Leaf story.
Q— Thanks for joining us, Will. Can we start with a little background about Ewert Leaf please?
A— Ewert Leaf began in 2009 when our two Directors, Will Leaf and Toby Ewert, came together after many years of discussion to bring an innovative new approach to the architecture industry. In the decade since we've delivered award-winning projects across everything from multi-residential, residential, hospitality and commercial. Today we're still very much entrepreneurs and inventors at heart, led by a board of industry professionals who are passionate about shaping the future of the industry. It's also worth mentioning our Directors are developers themselves with their own multi-residential projects throughout Melbourne. That's important because it means as a business we understand the commercial realities of each project, not just the architectural elements.
Q— How would you describe your underlying philosophy?
A— Our design philosophy at Ewert Leaf is 'Art vs Commerce'. What this means is we distinguish ourselves through a very commercial approach to design. We carefully manage the balance between creativity and practicality to create innovative design solutions that are also pragmatic, contemporary and enduring. We're big believers in testing too. We see design constraints as opportunities for innovation and employ rigorous problem solving and investigative techniques to explore a variety of solutions from different viewpoints. It's quite an analytical approach that results in bespoke concepts that are highly sophisticated and respond directly to the specific requirements of each project.
Q— What are some of the industry trends you're noticing at the moment?
A— Right now, one of the biggest is the emergence of sites being revisited for alternative uses, especially as previous building permits have lost relevance with the increase in mixed-use and integrated environments. This brings new opportunities to maximise the way these sites are used, which is a big part of our offering at Ewert Leaf. We believe we're able to navigate these opportunities well.
Q— What's the most important stage of a project?
A— The conceptual design stage. This is when ideas are explored and refined to meet the client's brief. It shows the overall design intent and provides direction for everyone on the project from that moment forward.
Q— Ewert Leaf and Fortis continue to work very well together. Why do you think that is?
A— I think we share a deep understanding, it's a very synergistic relationship. That's been proven over multiple successful projects. Our mutual honesty, transparency and passion are always evident, as is a like-mindedness in achieving projects that meet all client-architect objectives.
Q— What does success look like for you at the end of a project?
A— Architecture is a service industry, and service is as much about the process as it is about results. Client satisfaction, a strong working relationship and a profitable project are some of the keys to success. As commercially-minded architects, it's imperative the outcome is practical and economically viable.
Ewert Leaf is a dynamic, multi-disciplinary design firm based in South Melbourne. Balancing creativity and practicality, they create innovative yet pragmatic design solutions that are both contemporary and enduring. Follow the links to learn more about their multiple Fortis collaborations.
Colindia, Neutral Bay
232 Wattletree, Malvern
Balmoral, Glen Iris
Ode, Toorak
Bower, South Yarra
East Grove, Glen Iris
Pallas House Melbourne, South Melbourne