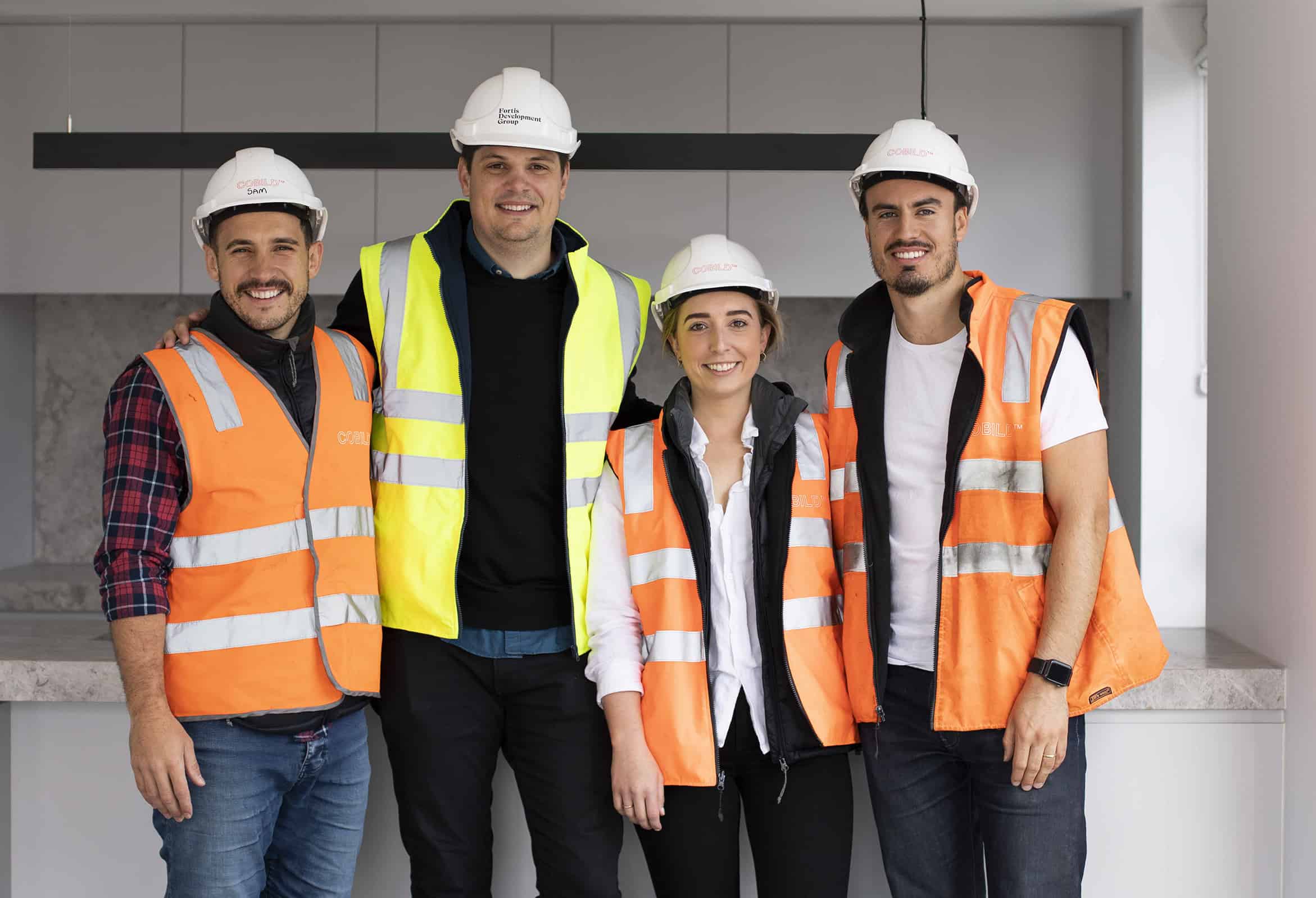 Our relationship with leading Melbourne construction business Cobild began in 2018. Since then it's yielded three stunning residential collaborations, 232 Wattletree, Balmoral and East Grove, with the promise of many more to come. We recently spoke with Cobild's Coby Rotenberg to learn the secrets to their continued growth and success, including their uncompromising approach to quality.
Q— Coby, can you tell us a little about the Cobild story?
A— Cobild was founded by Coby Rotenberg in November 1995. In the 25 years since then, we've built a proud reputation for delivering high-end residential builds and renovations. The origin of our name is a quirky little story in itself too. English was Coby's second language back then and as a result, he wasn't the best speller—so 'Cobild' actually comes from the term, 'Coby builds'. In July 2009, Coby handed over the day-to-day reins of the business to his eldest son, Rotem, however, he's still very much involved today and remains passionate about what we do for our clients.
Q— Do you have an underlying philosophy?
A—At Cobild, we're certainly not your typical builder. We think differently and behave with a mindfulness and sense of spirit rarely found in business these days. We commit every day to cultivate a workplace culture that focuses on fun, energy and enthusiasm, which makes us not only great to work with, but great to work for. Cobild appeared in the Great Places to Work list in 2016, 2017, 2018 and 2019 and scored in the top 3 in the WorkSafe Awards 2018.
Being more specific, we have four core business values that our team lives by:
Relationships for life. Genuine relationships, we want to enrich the lives of our team and collaborators each and every day.
Fun is energy. We have fun and we believe this contagious energy fuels our team and helps us continue to strive for excellence.
Say what you mean & do what you say. As a business, and as a team, we have genuine heart and soul with a no BS approach. We are accountable for our actions and we don't shy away from promises.
Not your typical. We're big picture construction specialists with an eye for detail. We have boundless vision, energy and expertise and we challenge the status quo.
Q— What are some of the industry trends you're noticing at the moment?
A— We're seeing virtually all of our projects being built for high-end apartment owners with the opportunity for purchasers to invest money subsequent to acquisition. This adds real depth for the buyer and, given there's a shortage of this in the market right now, makes it a great alignment for Fortis and Cobild. The current appetite for development is high, but with funding avenues tightening it's also seeing businesses coming up with innovative solutions for their developments to kick off. Pallas has done this well with Fortis and their existing clients and collaborators.
Q— What's the most important stage of a project?
A— The beginning. It sets up the foundations of success to ensure the job runs smoothly right to the end. If we invest time upfront, and our main priority is to get the building structure up as quickly as possible, then we have time towards the end of the project to focus on a quality finished product.
Q— Cobild and Fortis have created some stunning projects together. Why do you think our two businesses work so well together?
A— Fortis and Cobild are like a duet singing in perfect harmony. We have an organic relationship and completely understand each other. We have each other's best interests at heart. We want Fortis to continue with their success and we feel this is very much reciprocated. Like any solid relationship, the foundations are built with trust and respect.
Q— What does success look like for you at the end of a project?
A— Having every single one of the residents invested in the project being happy with the end result. This gives Fortis a whole new pool of clientele and Cobild a new pool of ambassadors for our business.
Cobild is a big-picture construction specialist with a fine eye for detail. Founded in 1995 they're now the builder of choice for some of Melbourne's most respected developers, architects and designers. Follow the links to learn more about their completed Fortis projects in Melbourne.
232 Wattletree, Malvern
Balmoral, Glen Iris
Ode, Toorak
Bower, South Yarra
East Grove, Glen Iris
Pillar+Tide, Brighton