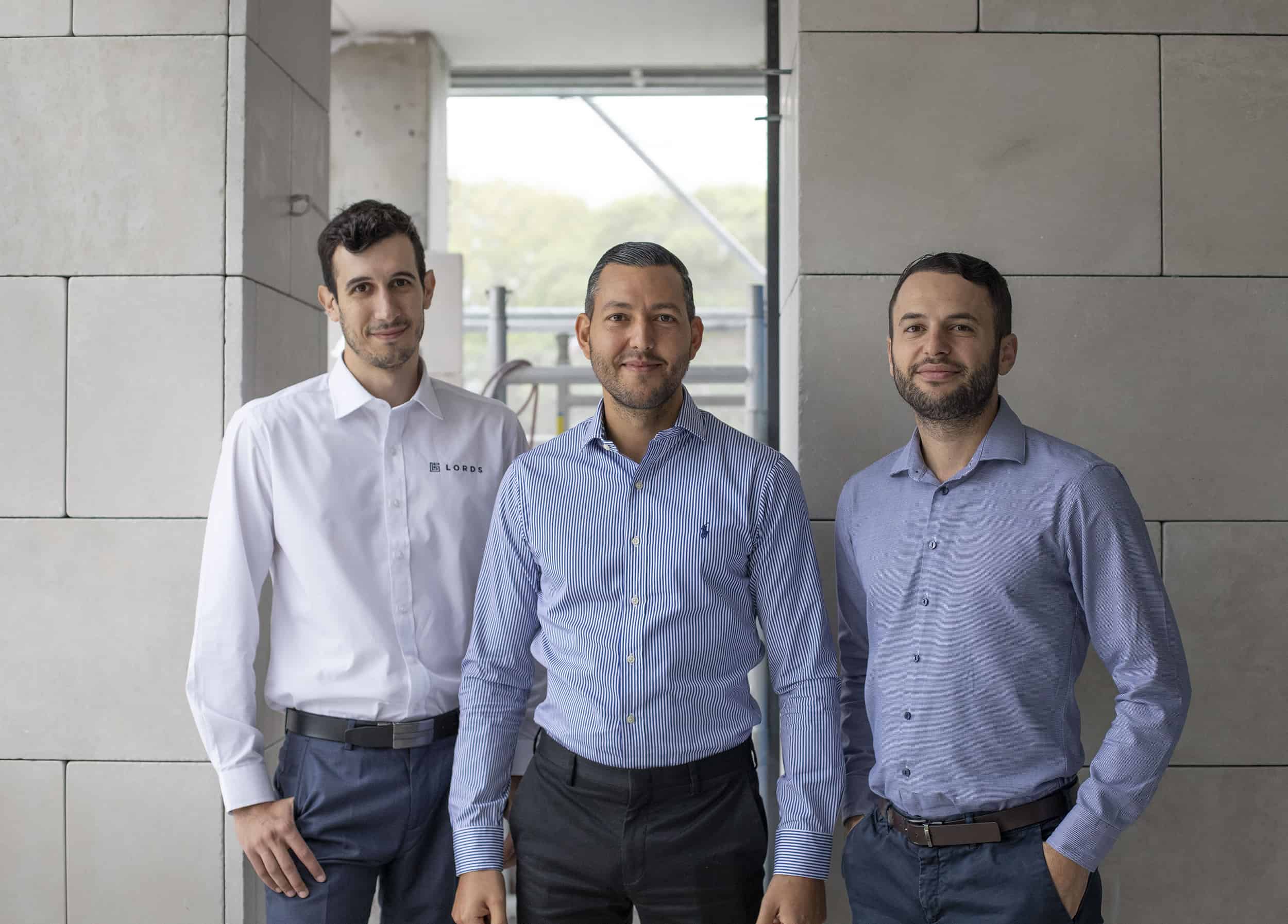 Beginning in 2019, our relationship with visionary construction firm, Lords Group, is still only young. But in so many ways it's as if we've been working together for years, with two residential properties and a commercial project currently taking shape in Rose Bay and Double Bay in Sydney's Eastern Suburbs. We recently caught up with their Founder and Director, Jad Maroun, to find out what it is that sets Lords Group apart.
Q— Jad, can you please tell us a little about Lords Group?
A— Lords Group is a construction head contracting company, focused on transforming Sydney's commercial and residential properties and spaces. I founded Lords Group in 2016 after noticing a gap in the market. Investing heavily in the business and delivering multiple projects since that first year, we're now in a fortunate position to be delivering Sydney's most bespoke and luxurious projects.
Q— What is the underlying philosophy of Lords Group?
A— Personally, I've always valued strong relationships with our partners in construction and we hold that underlying philosophy very highly. It's also one of the main values we seek to identify and verify when bringing new people into the organisation. Whether that be a sub-contractor, supplier, client or the owner a finished property, we believe developing strong working relationships with all stakeholders facilitates high-quality project outcomes.
Q— What are some of the industry trends you're noticing?
A— We're seeing a big push in the industry at the moment towards higher quality projects and, more specifically, developments that provide higher amenity to the end-user. I've always argued there is a market for luxury apartment living and more bespoke commercial spaces with hotel-style amenities and we're now seeing developers and building owners investing heavily in this regard. Designing and specifying higher quality finishes and fittings, high-spec lobbies and common areas, wine cellar rooms, pool and gym facilities, high-spec basements and end-of-trip facilities are just some of the investments currently being made which is positive for the industry and end-users at large.
Q— What's the most important stage of a project?
A— Without a doubt the pre-construction and design phase. Once a project design is complete and construction begins, the opportunity for design contribution, buildability and methodology reviews and general de-risking of the project is significantly diminished. When provided with the opportunity to partner with our client and their design team during this stage, as we have with Fortis, our project team is able to successfully support, extract and achieve the most effective design, quality and programme outcomes.
Q— Lords Group and Fortis are currently collaborating on two stunning properties in Rose Bay and Double Bay. Why do you think our businesses work so well together?
A— The values and culture that underpin the Lords Group and Fortis teams are remarkably consistent, the synergies are strong. From day one of meeting the Fortis team and Directors, we've felt nothing but respect, genuine concern, positive energy and appreciation. I believe, collectively, the Fortis team has a genuine interest in ensuring the end product of all their projects is of the highest quality and that strong relationships are formed and maintained throughout the entire journey. These values are consistent with the Lords Group way of doing business and have resulted in successful outcomes for both organisations. This will no doubt enable us to continue delivering projects together successfully into the future.
Q— What does success look like for you at the end of a project?
A— We've always determined success by the quality of the end product and by the status of the relationships we have developed over the life of a project. Delivering high-quality projects is no easy feat and it requires commitment, determination and passion by all members of the project and client team. Challenges are inevitably thrown at all stakeholders, but through the strength of our relationships, we've always been able to work together to get through these obstacles with consideration of achieving the highest quality outcomes.
Lords Group is a Sydney-based construction company dedicated to transforming residential and commercial spaces. Committed to providing excellence at every level, they pride themselves in producing buildings of the highest quality and performance. Follow the links to learn more about the Fortis developments Lords Group are working on.
The Benson, Rose Bay
Carlisle Street, Rose Bay
Marmont, Double Bay
Pallas House Sydney, Double Bay