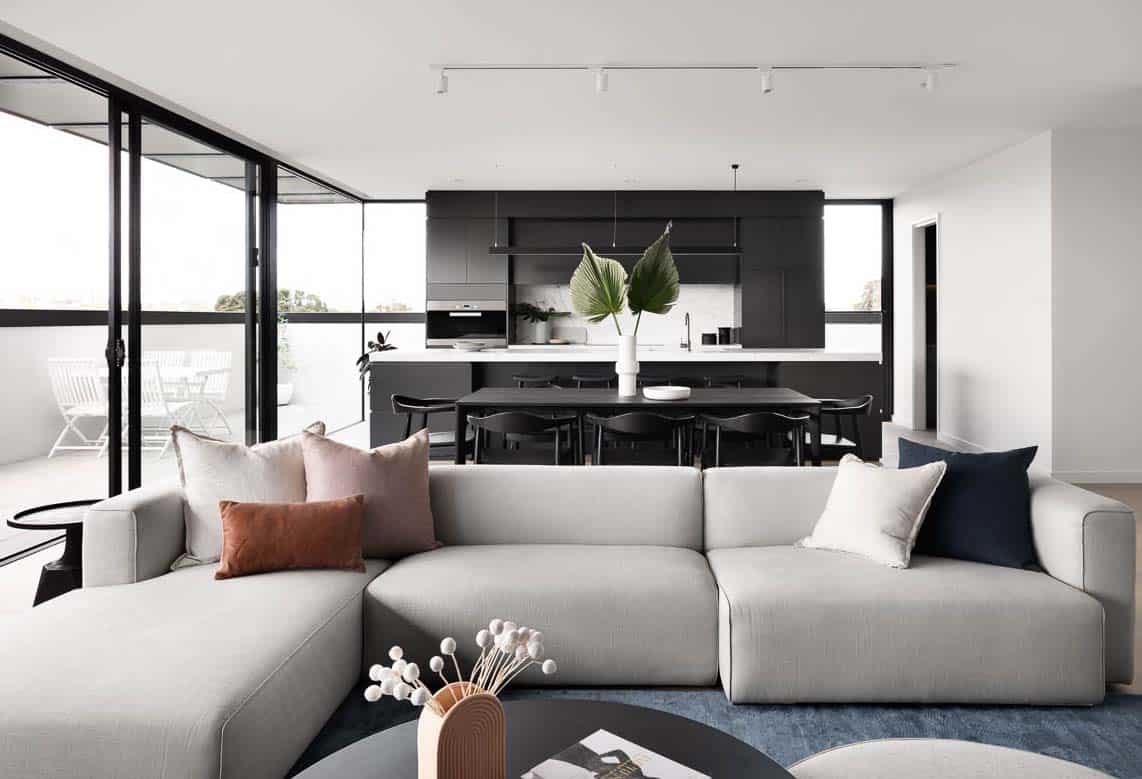 After moving into the recently completed Balmoral, we asked resident Edwina to put into words her experience with buying off-the-plan from Fortis.
Q— What kind of research did you do before buying at Balmoral?
A— Not much! Considering it is one of the biggest decisions there is to be made, my research was minimal. I compared this development with a larger development that had communal facilities such as a pool and gym, but this was only to validate my original thoughts that I did not these. I saw a development that I liked the look of near the location where I was looking and contacted the real estate agent about a very, very specific wish list. Marshall White called me up about Balmoral, which matched my list almost exactly. Decision made.
Q— Why did you choose to buy off-the-plan, compared to an existing property?
A— I have owned houses before, I am more suited to apartment living. The stamp duty saving is a clear advantage – I could not have such a nice property without it. The long lead time is not a plus for everyone, but it worked for me – I did not have means to finance at the time but wanted to have something locked in that I could work towards over a few years. With the forced savings and the stamp duty savings, I am probably about $120k better off.
Q— Were you unsure or sceptical before purchasing a Fortis apartment at Balmoral?
A— A little, yes. My parents have always discouraged it, and I have lived in and seen cheaper, larger developments and that is a turn-off. But I had strict criteria that included the number of levels, number of apartments, location and other things. All of which Balmoral satisfied. I would not buy off-the-plan in other locations – and I would not buy off the plan where the developers are targeting entry-level owners.
Q— What do you think Balmoral has, that other property options you looked at didn't?
A— It has been designed for owner-occupiers that want quality. I think a move away from communal spaces is a definite advantage and I would not have purchased here if there was the promise of a wine room or a cinema room, pool etc. It means body corporate fees go up and I know I am never going to use such things. It is also a really good-looking building – and well thought out.
Q— How would you describe our apartments?
A— Things that people take for granted are considered here. Like the soundproofing – I don't want to hear my neighbours and I can't at all. The hallways – it sounds silly, but this was a deal-breaker for me. I do not need my uber eats guy seeing my whole place. The benchtops feel solid, the storage in the bathroom is ample. Just quality, solid and well thought out.
Q— What about your level of expectation, compared to what was delivered?
A— You want me to say I was wowed – but I wasn't. I could see exactly what I was going to get as it was happening and I got it. I never had any doubts that I had made a poor decision – and that is really quite remarkable considering the huge commitment it is to buy a property.
I will say, that I had been living about 2kms down the road, so I walked past every week as it was being built. Also, my apartment is at the front – so I really could see everything. If I didn't have that level of access, my expectations would have been exceeded – I saw progress as it was being made, not everyone else would have that experience.
Q— Finally, how would you describe Fortis?
A— Friendly, a pleasure to be a part of. Great, friendly phone calls. I never had to call them, they called me – and that is a huge win. Regular updates, honesty when the deadline wasn't going to be met. Not everything is going to go to plan, so as long as you are upfront with everyone and keep them informed it will be a smoother process. Big thanks to everyone – I am really happy with everything and everyone has been fantastic to deal with. I really can't fault any part of the experience.