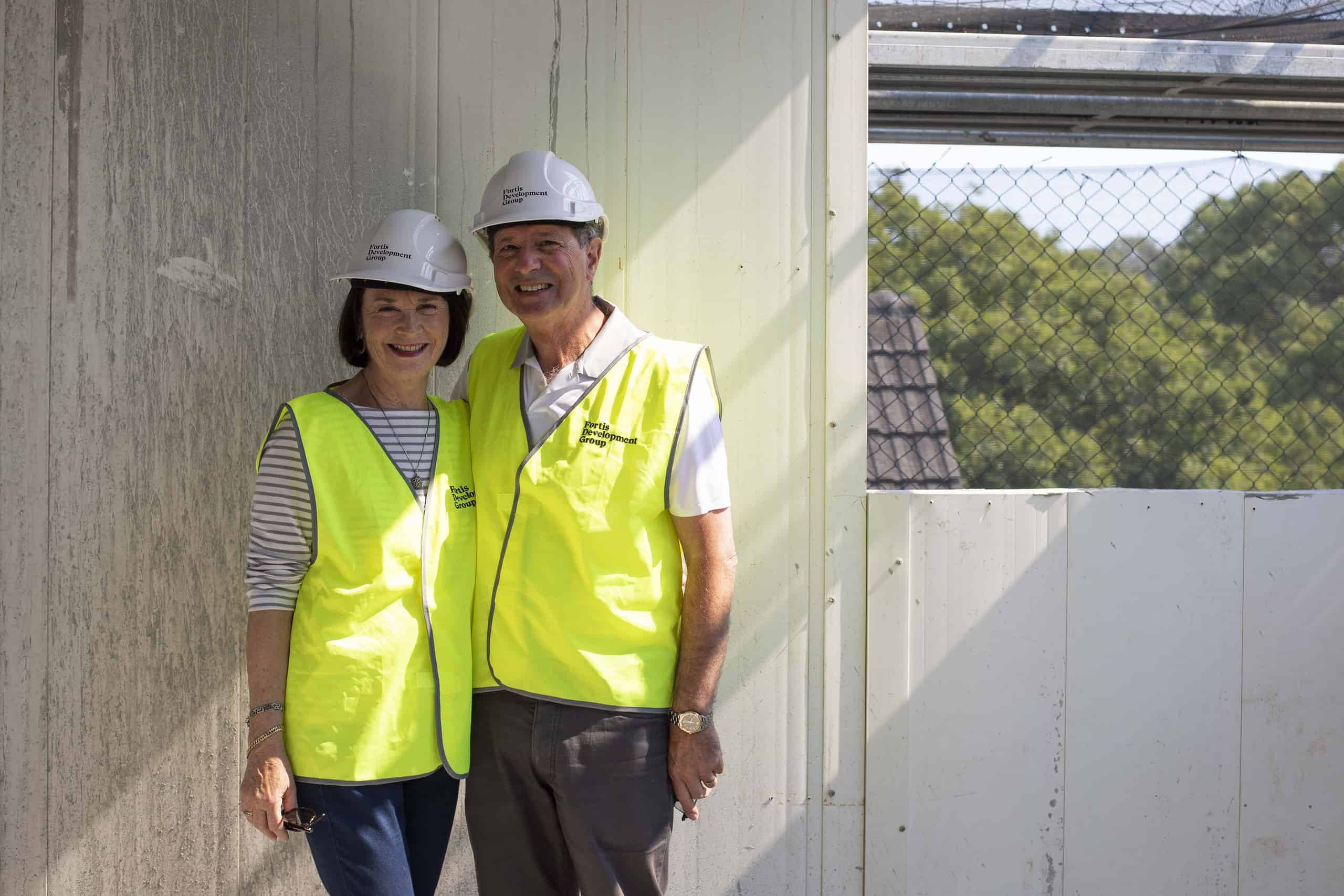 As purchasers at The Benson, downsizers Steve and Leonie share their experience so far.
Q—Why did you decide to downsize?
A—We didn't think we'd move from a house into a unit, but now feels like the right time. Our house simply became too large—we would lose each other! Our daughter in-law-ran a family daycare under our home, so we needed to find somewhere for them. Once we did, we had the green light to move.
Q—How did you decide how much space you'd need?
A—We used the floorplans and went from room to room pacing it out—using the scale on the floorplan to compare to the size of our rooms. We realised that this unit is giving us the whole of our ground floor on one level. We don't need the upstairs; we don't need the downstairs [day care business] any more. So, we're pretty much getting the same space as we use at the moment, but now we can lock it up and go away for a few days without having to worry about the pool or gardens or lawns.
Q—Why did you choose to buy off-the-plan?
A—We didn't want to buy off the plan, yet there was very little we liked in established apartments. Many had no garage, no lifts, and too many steps. And they would need a lot of renovations. In hindsight, buying off the plan was an advantage. If we'd bought an established property, we could've only had 6 weeks to move. You definitely collect a lot of stuff in 20 years! So we'll go into the new unit with just what we want.
Q—What has been your experience with the team at Fortis so far?
A—We feel like we've been part of the journey the whole way. The number of our friends that shake their heads in disbelief and say 'do you really get that information?' Emails with details that the building is now 95% structurally complete, they've reached 15% in the fit-out, etc. They can't believe that we're getting this feedback – they've never heard anything like it. We even met the director, Charles, for coffee in Rose Bay. That doesn't usually happen.