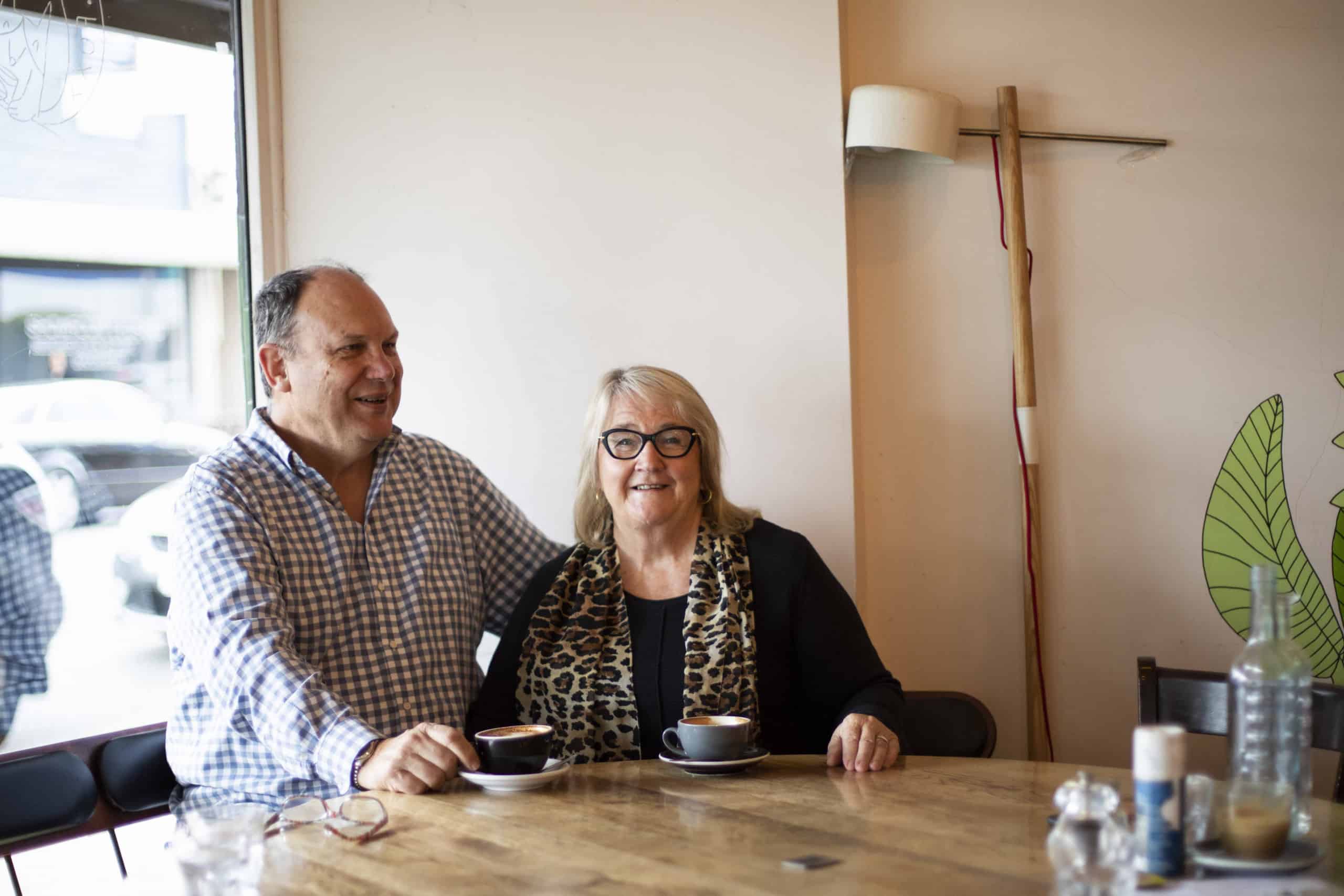 Fortis Development Manager, Nick Van Leeuwen, recently had the pleasure to sit down for a chat with two of our Balmoral residents, Andrew and Di. Over breakfast, they shared with Nick their experience with buying off-the-plan and their brand new apartment.
Q— Let's start at the beginning. Please tell us about your experience in searching for an apartment.
A— We had been searching for 6 months, but could not physically get what we wanted in an existing home—'flat living'. So, we turned to off-the-plan options.
We were both sceptical and unsure, as we had never purchased this way before. Many people press comments about being mad if you bought off the plan. Ultimately, we made the decision to buy from Fortis due to our growing confidence in the partners involved as we researched their reputations.
Q— Why did you decide on Balmoral?
A— We liked the layout of the apartment, and it is 'flat living' without stairs and door frames to trip over. We chose this one over other options for the balcony views, the double sink in the bathroom, and the location. We were excited about exploring the area, of meeting the locals and becoming part of our new community, and just the idea of decorating our new space and starting afresh.
Q— Now that you are all moved in, how do you feel about your new home?
When we first saw our new apartment completed, everything just felt right—the architecture of the place is fabulous, the build of it is fabulous, the finishing and fitting out of it is fabulous. It's been a terrific experience and we're so happy with the finished product.
Q— How would you summarise your experience of buying off-the-plan with Fortis?
Fortis is a good, genuine company that do strive for a quality job. There are always going to be niggly bits and pieces, but two-way ongoing communication opportunities is the key. Fortis delivered a great product, they are proud of their achievements, and are just nice people.