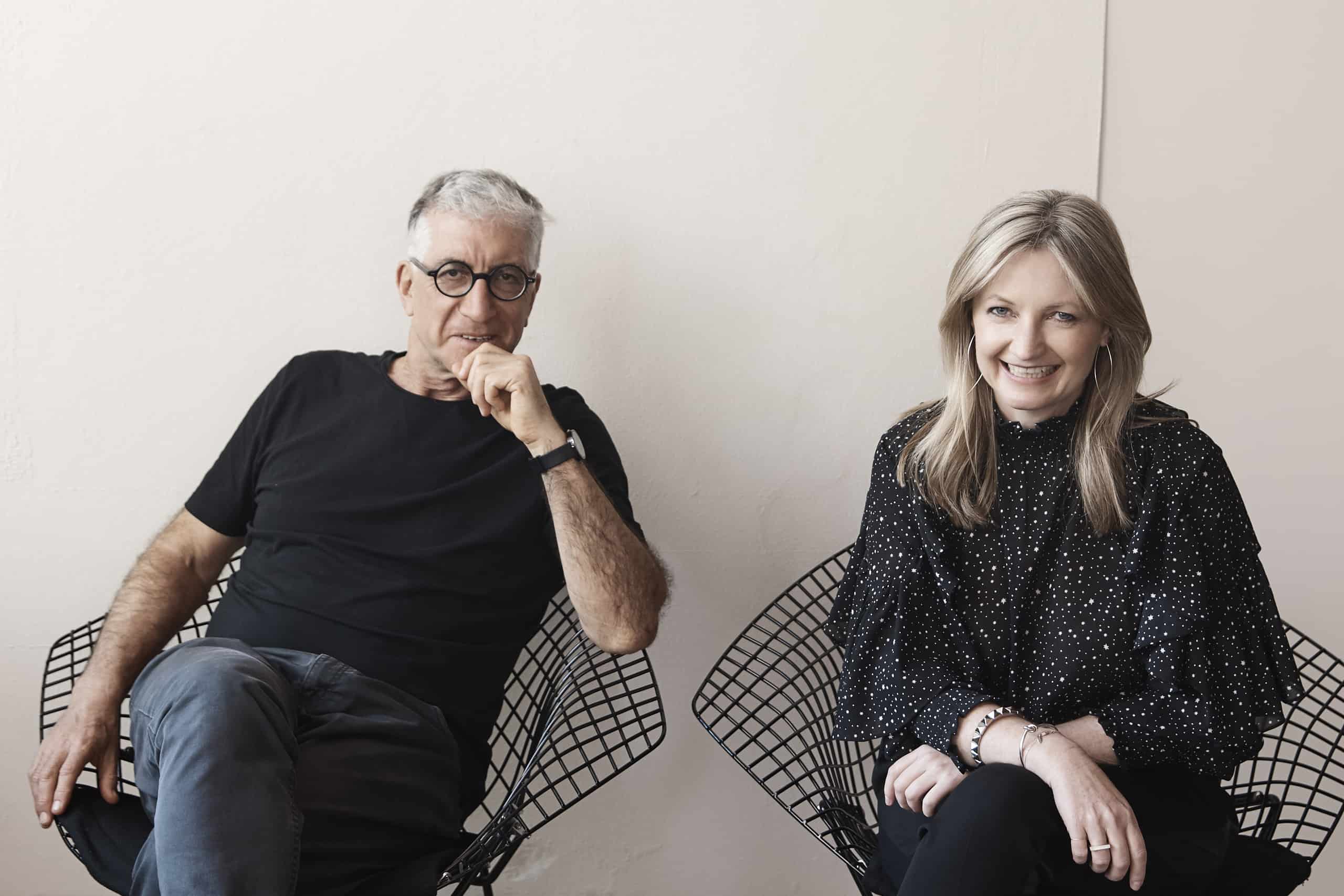 When we first began working with Lawless & Meyerson in early 2018, the interior design partners of MHNDU, it promised to be a wonderfully creative relationship – and so it has turned out to be. As one of our key design collaborators on Marmont at Double Bay, they've played a central role in this outstanding residential project. With Marmont due for completion very soon, what better time to sit down with Director, Jo Lawless, to find out more about their approach to design and business.
Q— Thank you for your time Jo. Can we start with a little background about Lawless & Meyerson, please?
A— I first teamed up with Brian Meyerson after spending about 15 years working in both Australia and abroad. Originally the studio provided in-house interior design under the umbrella of Brian's award-winning architectural firm MHNDU (of which he is still Principal). However it quickly became apparent the collaboration had potential in its own right, so Lawless & Meyerson was created as a stand-alone brand in 2015. In just over four years we've grown from three staff to eight, working on a variety of projects in the luxury end of the residential market here in Australia and also overseas. Our projects include both new builds and renovations for private homes and villas, apartments and small scale, high-end residential developments such as Marmont.
Q— Is there an underlying philosophy you bring to your projects?
A— We treat each commission individually, collaborating with our clients to ensure the project has meaning to its inhabitants and its surroundings while enriching their experience throughout the design and building process to completion. Brian and I share a common passion for quality detailed design. Whilst Brian focuses on the big picture with a contemporary, clean sense of design, I bring the softer human scale to our projects and drives the brand and its direction. Style-wise, Lawless & Meyerson is known for its monochromatic spaces that harness natural materials and texture to create calm, clean, layered interiors that use glamorous materials in an informal way.
Q— What are your thoughts on industry trends right now?
A— We tend to stay away from trends as they come and go. Instead, we concentrate on designing spaces that have a timelessness. That's why we like working with Fortis, as you have a clear sense of design and understand this philosophy. Interior Design has become a lot more like fashion over the last few years which has its place, but it's much cheaper to buy a new pair of shoes than it is to re-design an interior when you tire of it. Social media is dictating how designers design, everyone is after the 'right' image to post. But interior design isn't about an image – it's about creating spaces that people want to be in. They need to be human.
Q— What's the most important stage of a project?
A— All aspects of a project are important to us. The initial design is important, but in order to make that a practical reality the documentation is equally important. Then when you get to the on-site management, you need a good, communicative, talented team to turn the drawings into the finished product. A lot of hard work goes into it, but it's worth it in the end.
Q— Our first collaboration, Marmont, is nearly complete and has been a wonderful success. Why do you think our two businesses have worked so well together?
A— As I mentioned before, Fortis has a sophisticated sense of design and is clear about what they want to achieve. You listen to the market and always want to ensure the spaces we create feel right. It's one thing to make something look good, but for it to feel good to live in is quite another. I think we both strive for this and we care. We're producing peoples' homes and that is important.
Q— What does success look like for you at the end of a project?
A— The perfect mixture of the client being happy and us being happy too.
Lawless & Meyerson is an award-winning Sydney design studio based in Surry Hills. Founded in 2015, they specialise in creating beautiful interior spaces for people to enjoy. Follow the link to learn more about their first Fortis interiors collaboration, Marmont – a series of eight over-sized residences nestled behind the main boulevard at Double Bay.
Marmont, Double Bay
Carlisle Street, Rose Bay