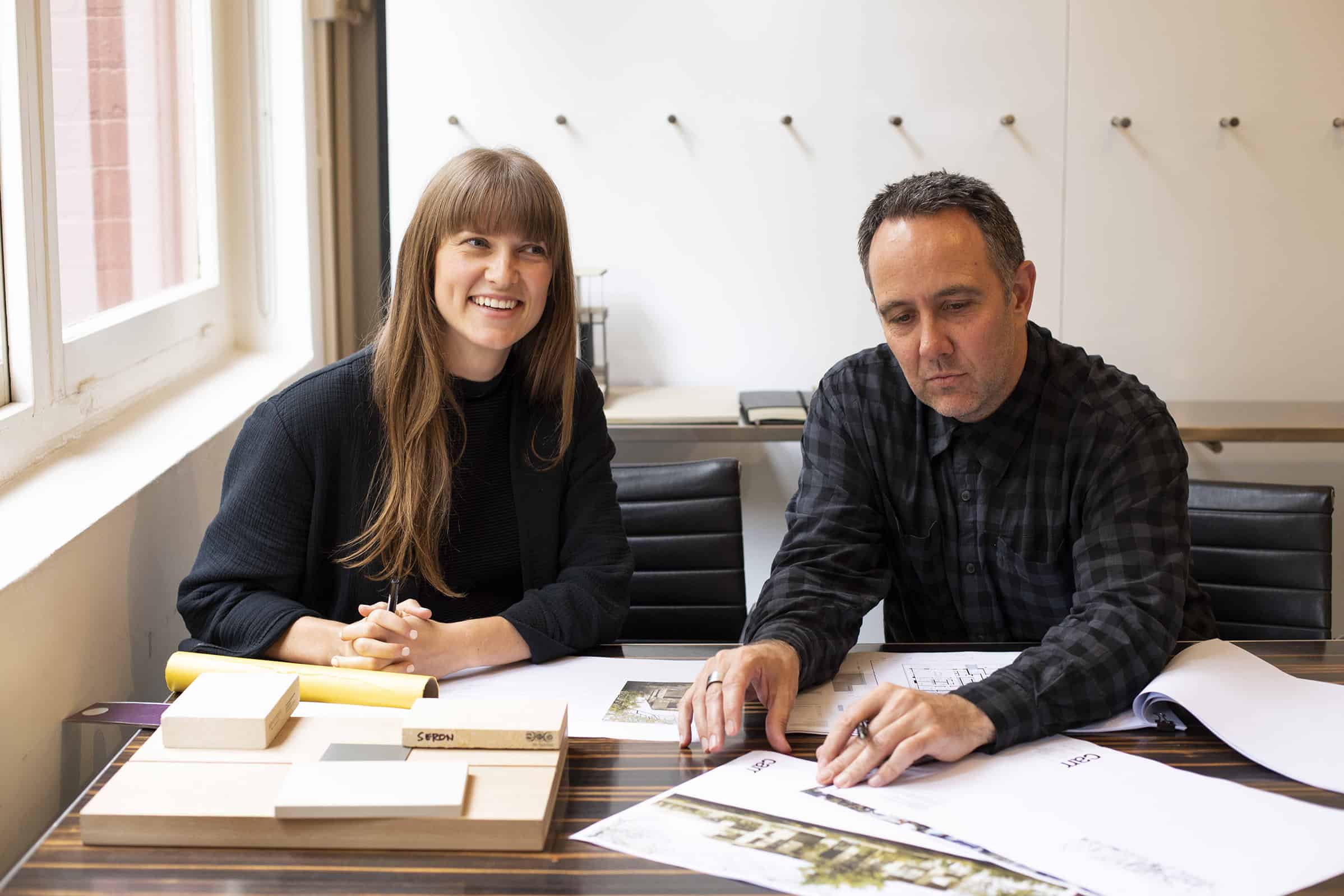 Carr has been pushing creative boundaries for nearly fifty years. With feature projects right across Australia, the acclaimed studio is currently designing our upcoming boutique residential address, Pillar+Tide, in one of Melbourne's most prized neighbourhoods – Brighton. To find out more about their rich past, and exciting vision for the future, we recently sat down with Carr Director of Architecture, Chris McCue.
Q— Chris, can you please tell us a little about Carr?
A— Carr was founded in 1971 by Sue Carr. In the five decades since then, we've grown from a boutique interior design studio to encompass the full discipline of architecture with 60 staff currently working from our Flinders Lane studio in Melbourne. Today, Carr is a leader in design thinking and practice, delivering exceptional projects right across Australia.
Q— What is your underlying philosophy?
A— Our philosophy is to elevate the human experience through design – seeking out connection and brave new ways of designing that pushes beyond what is expected. We design for life but we're also not afraid to find new ground. We make sure every move matters with projects that are authentic, meaningful and responsive. This is backed up by our many successful project outcomes and long-standing client relationships, which is a testament to our team's consistency and commitment. Working from the inside out and outside in, Carr has created countless award-winning spaces. Key to a Carr project is an acute understanding of the impact of light, rigorous form, the shaping of interior volumes and impeccable attention to details. The result is a high-end luxury that feels liveable, much like a sanctuary.
Q— What are some of the biggest industry trends you're noticing at the moment?
A— In a market such as Brighton in Melbourne, there are certainly consistent wants in the demographic as the typical downsizer experiences a new stage in their lives. Some of the things we've noticed is an increased demand for things such as additional space for grandkids, buildings with a high walkability score, local retail amenity, a smaller garden to maintain but with ample internal amenity, and more recently a deep interest in the permanence of the building. Understandably the quality of the building, particularly when buying off the plan, needs to be communicated and delivered on the final outcome.
Q— What's the most important stage of a project?
A— Every stage is critical. The initial site inspection and walk around the context starts to ignite possibility and the schematic design process works to and tests the planning constraints and inputs of other specialist consultants to produce a vision for the project, constantly moulding the form. The design development phase delves deep into the project detail of the architecture and the interiors, within our team bringing architects and designers together to create a cohesive design across every facet. The documentation phase really works through the detail of the building, inventing, refining, developing construction ideas worked through on sites over time. The builder selection process is critical to the success of the build and our collective relationship to edge towards perfection on site. Then finally our continued involvement as the build takes shape on-site, working with the builder to realise that vision established from the initial site walk.
Q— Carr and Fortis are currently collaborating on an upcoming Brighton property – Pillar+Tide with tremendous success. Why do you think our businesses work so well together?
A— We each have a vision for what constitutes the perfect space, the most appropriate architecture for our project. From the moment Charles briefed us on the potential of the project, we were in unison about wanting to create a bold architectural language. Our respective teams have analysed and interrogated the plans at every level to ensure these are the best spaces that can be achieved on the site, catering to the needs and wants of our demographic.
Q— What does success look like at the end of a project?
A— Ultimately that we've satisfied all the key stakeholders in a project. Success covers all aspects of development from financial, building quality, time, cost but most importantly that the buildings and spaces we create exceed the imagination and expectation of the people who occupy them. Beyond that, success also means that we continue to work on interesting projects with Fortis.
Carr is a highly-regarded architecture and interior design studio based in central Melbourne. With a timeless approach that fosters connection, they ensure every detail is thoughtfully considered. Follow the links to learn more about their first Fortis project, currently underway in the prized bayside suburb of Brighton.