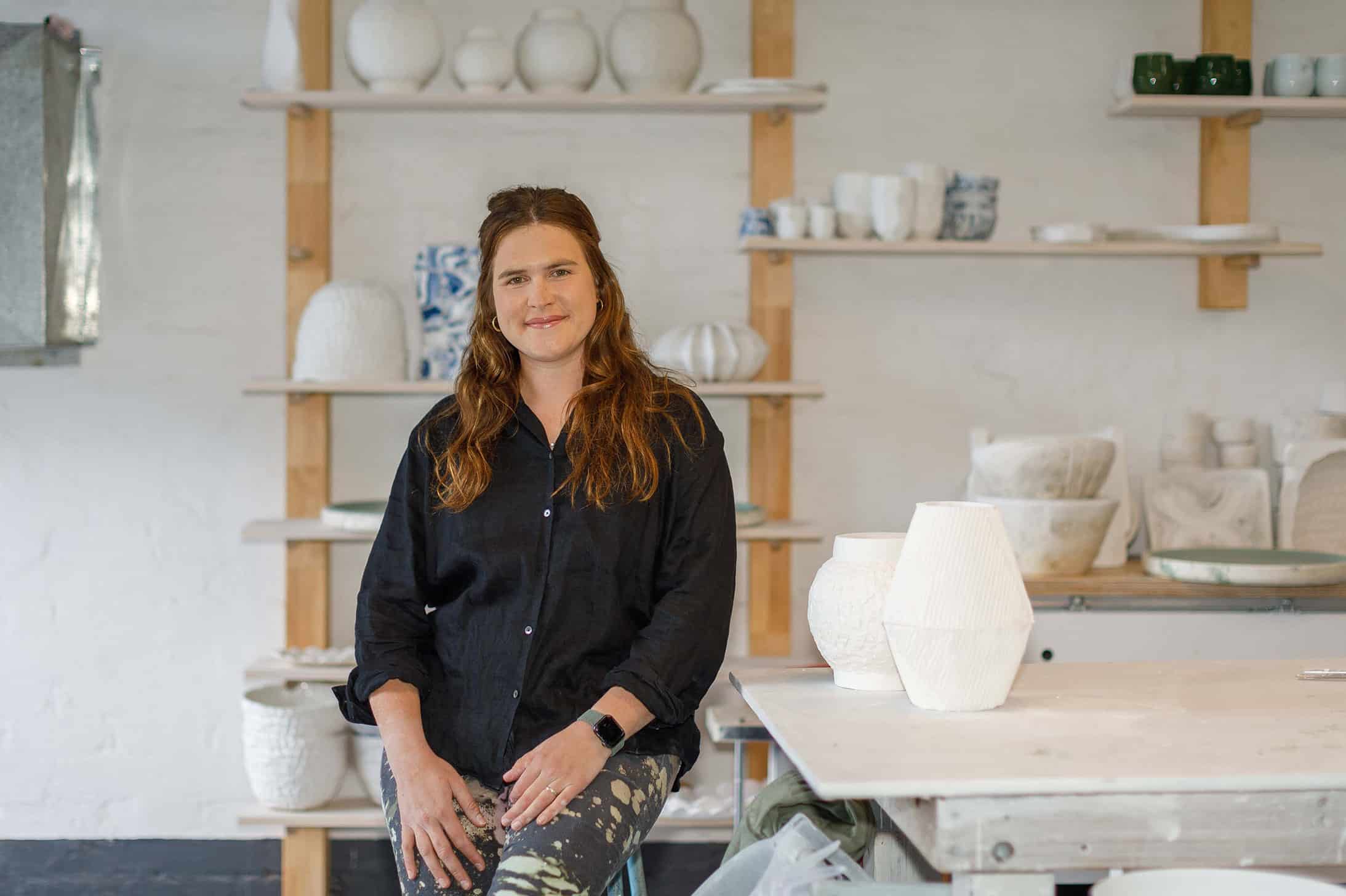 Meet Milly Dent, Sydney sculptor and ceramicist.
Q—Hi Milly. We'd love to know a bit about your journey into ceramics? How did it all begin?
A—I first started working in ceramics whilst studying a design degree. As soon as I started working with clay, I found I had an innate desire to 'make'. The making was the fun part and I really enjoyed the control I had over all stages of the process. I then studied in Montreal, Canada where I further fell in love with the practise of ceramics. Once I finished university, I set up my studio and started selling my work almost immediately. I've since expanded my knowledge and understanding of ceramics, travelling to the birthplace of porcelain in both Japan and China, working alongside local artisans while also getting a better understanding of material history and uses.
Q—What inspires you?
A—Like so many artists, I'm inspired by the natural world around me. The ocean is a huge inspiration in my work and also in my day-to-day life – nothings beats a dip in the sea. I also find porcelain as a material inspires and shapes the way I work with it, due to its limitations and possibilities.
Q—What do you love most about your job?
A—The rewarding feeling I get as an idea comes to life, seeing it grow and become a reality through the various stages of making. I like the idea that I am putting something interesting into the world that didn't exist beforehand. I also just love the feeling of clay in my hands and the ability to create daily.
Q—What's your motto?
A—Great things take time!
Milly's ceramic works feature in the styled renders of No.1 Carlisle, Rose Bay.