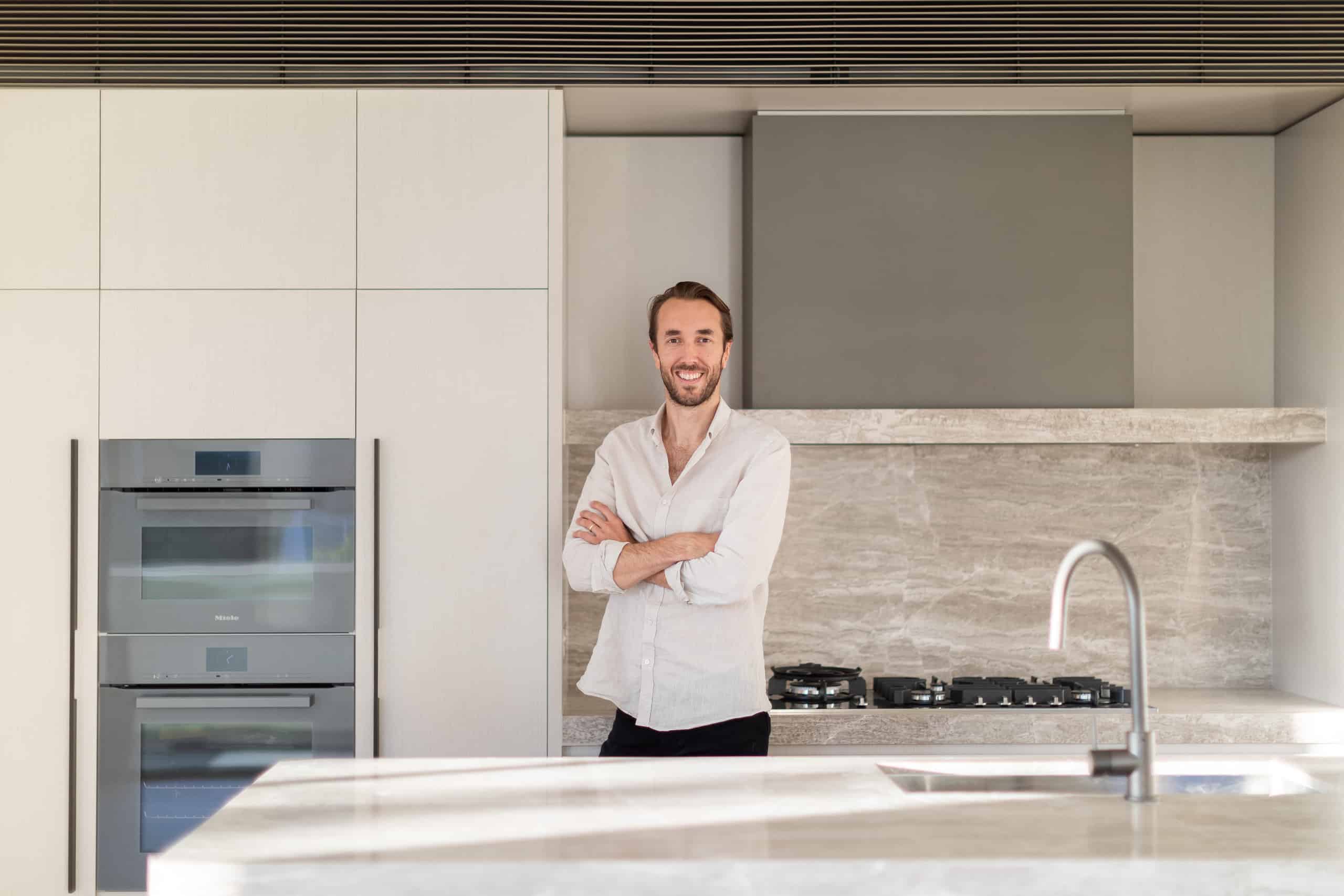 Eight magnificent residences spread across four cascading levels. Wrap-around balconies that chase the sun. A full-floor penthouse with its own private rooftop. Craftsmanship and finishings overflowing with refinement. An abundance of mature-species landscaping. All nestled within one of the most coveted harbourside pockets of Sydney's Eastern Suburbs. Is it any wonder No.1 Carlisle was fully sold, several months from completion?
A dream, realised.
Looking back as it nears completion, No.1 Carlisle, Rose Bay has been quite a smooth process from start to finish. In many ways it's been a dream project. Of course, as the lead ultimately responsible for delivering it, the line between 'dream' and 'a restless night' is often quite slender. You only need to consider the impacts of Covid-19 and Sydney's unprecedented wet weather at the start of 2022 for evidence of that.
No.1 Carlisle has taken an incredible amount of hard work and dedication from many, many people and like most things worth having in life, you only get out what you put in. I can vouch the entire project team on No.1 Carlisle has put in everything to help bring this beautiful project to fruition.
Rose (Bay) coloured glasses.
I've long had a soft spot for Sydney's harbourside suburbs. I've really come to know Rose Bay village and its picturesque surrounds. I just love it. The whole neighbourhood is infused with a very relaxed European feel and the most fantastic harbourside lifestyle. Led by Fortis Director Charles Mellick, our team remains committed to delivering many more projects in Rose Bay in the years to come.
What sets No.1 Carlisle apart from a building and design perspective? For one thing, the flowing corner site offers the perfect canvas to infuse all eight residences with an abundance of light, privacy and ventilation. The design team at MHNDU have delivered wonderfully on this, as always. The naturally sloping topography of Carlisle Street has also allowed for a modern and intriguing built form, with gardens to multiple levels as well as a setback full-floor penthouse with large private terraces.
Beyond the site itself, No.1 Carlisle is an easy stroll to the shops and cafés of Rose Bay village (a stroll I take regularly), while the harbour foreshore and beach is also within easy reach. Rose Bay is already such a well-established community with great amenity—and it's only getting better as more and more downsizers discover its many joys.
The sum of many parts.
Today Fortis enjoys a market-leading reputation, especially in Sydney's Eastern Suburbs, for delivering properties of uncompromising quality with a focus on design, practicality and the individuals who will ultimately call them 'home'. It's something we're very proud of. Yet we remain acutely aware that achieving—and maintaining—such a lofty reputation is simply impossible alone.
Since the very beginning of our journey at No.1 Carlisle, it's been a pleasure to work with our key delivery partners to achieve the result we wanted—specifically, MHNDU (architects), Lawless & Meyerson (interiors), Wyer & Co. (landscaping), Lords Group (construction), Neoscape (project management) and Michael Finger and Di Wilson of Ray White Double Bay (sales).
From the biggest of decisions to the smallest of details, out attitude has always been to collaborate early, and often. It's seen us build strong and enjoyable working relationships across every facet of the project. There's a genuine team culture, where we're all striving for the same levels of excellence whilst adhering to transparent, clear communication that enables us to execute our various roles efficiently and effectively.
As we continue to put the finishing touches on No.1 Carlisle, we'll certainly be taking time to pause and share in its success as a team. For me, this is always one of the real highlights of a Fortis project. Achieving wonderful things for our buyers—and then celebrating them. Together.
Patrick Baldock
Associate Director