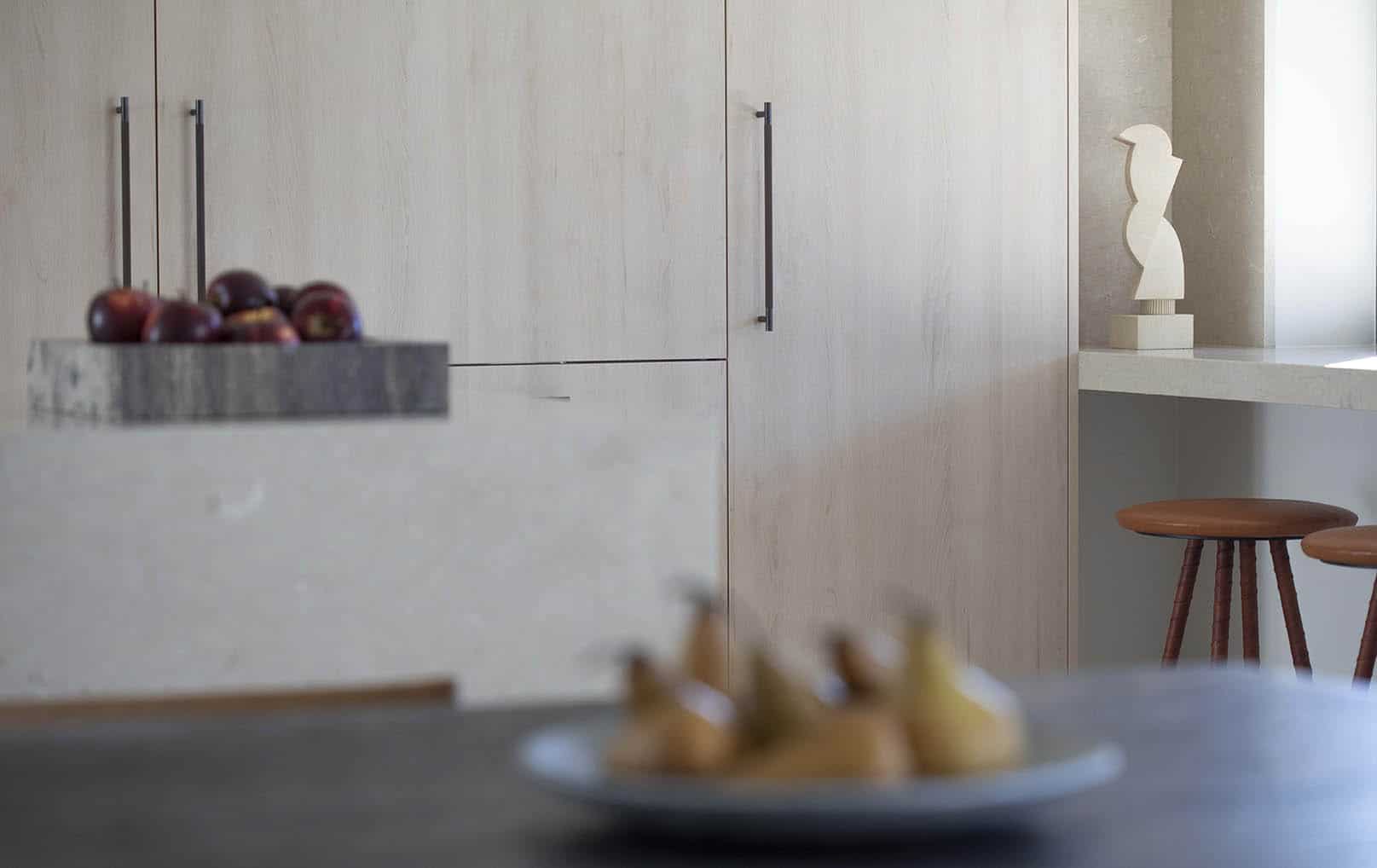 Fortis customers come from a rich mosaic of backgrounds. That said, there's little doubt our 'sweet spot' continues to be downsizers, particularly those who've spent much of their lives raising families in the prestige city-fringe suburbs of Sydney and Melbourne. It's a deeply personal and rewarding sector of the residential property market to work with, and one we've long dedicated ourselves to servicing at levels that go far beyond any other luxury developer in Australia.
Deeper understanding, fewer compromises.
In order to create residences of the highest quality, we never lose sight of who we're actually creating them for. That is, our future residents. From the process of selecting our sites, to the way we design, construct and landscape Fortis properties, to the immaculate internal finishings and painstakingly considered floorplans, everything we do is informed by unparalleled insights into the wants, hopes and dreams of Australian downsizers. We're also constantly monitoring for new and changing trends, acutely aware the property market rarely stands still.
(As you might imagine, one of the biggest trends we're seeing right now is the rising importance of 'work from home' spaces, such as a third bedroom that can be easily converted into a quiet study as required.)
The Fortis difference.
While each of our properties is shaped uniquely to its site and surroundings, there are certainly common traits shared across all Fortis developments that make them stand out. One of the most fundamental things is where we actually choose to build. We know downsizers in prestige suburbs typically love their local area and are often reluctant to move too far away. It's an entirely understandable emotion, yet a lack of high-quality options often makes this a difficult dream to achieve. It's why Fortis invests so much time and energy to find the most wonderful sites in the most sought-after locations. Doing this provides a rare opportunity to continue living in the same (or nearby) suburb, in a luxurious new home that's perfectly suited to a contemporary downsizer lifestyle.
Character & personality.
At a time when there's a proliferation of generic large-scale apartment complexes—big on profit, yet devoid of character—Fortis takes a very different path. Rather than contribute to the 'sea of similarity', we specialise in delivering boutique, architecturally-designed residences with refreshingly modern aesthetics—yet also with enough enchanting details to create rich character, endearing personality and a genuine point of difference.
When you choose Fortis, you're investing in a unique and wonderfully-considered new home that you can truly call your own. In fact, we actively encourage purchasers to consider making their own custom touches. This might be as simple as selecting from a choice of premium-quality finishes, fittings and appliances, making subtle changes to the floorplan, swapping carpets for floorboards due to allergies, adding a larger (or second) oven, installing an electric car charging station in the garage, or even taking a feature they love from their old family home—for example, Zip water taps, a custom fireplace or bespoke cabinetry—and replicating it in their new apartment for a lovely nostalgic twist. If it's important to you, it's important to us and we'll do all we can to accommodate it.
Details matter. Always.
Each week I get to speak with many Fortis residents and purchasers. One of the recurring themes—and something they all love—is our outstanding attention to detail. Working closely with our design partners, Fortis goes to extraordinary lengths to create generous and carefully-considered residences that perfectly suit the needs of modern downsizer living. From flexible dining areas for large family gatherings and private enclaves for quiet relaxing, to cleverly-concealed storage for preserving a lifetime of memories and low-maintenance, pet-friendly landscaped exteriors, we leave no stone unturned to create the perfect canvas for the lifestyle you want.
Fortis properties typically include an abundance of open living spaces, large laundries with benchtops, deep balconies to accommodate large outdoor furniture and planter boxes, modern fireplaces to add warmth and ambience, secure drive-in garages, and beautifully proportioned windows to capture year-round light.
Enjoying the journey.
The final point worth mentioning – and another thing that really does set Fortis apart – is our team-wide commitment to ensuring your experience with us is a hugely positive one. Far beyond merely selling homes, we seek to build relationships that make the process as enjoyable and stress-free as possible, from your very first contact with Fortis, to the day you move in, and years into the future. This includes providing regular construction updates, pre-settlement quality inspections, finishes schedules (with 'touch and feel' examples of carpeting, marble, tiles etc), personal key handovers and a range of follow-up services once you've settled in. You'll also have a dedicated point of contact at Fortis, someone you contact at any time with questions, feedback or requests. No request is ever too big. Or too small.
Our purchasers really do become part of the Fortis family.
To discuss what residences we have available now and in the future, please get in touch via our contact page, or call me directly on 0416 096 107.
Justine Wallace
Sales Manager