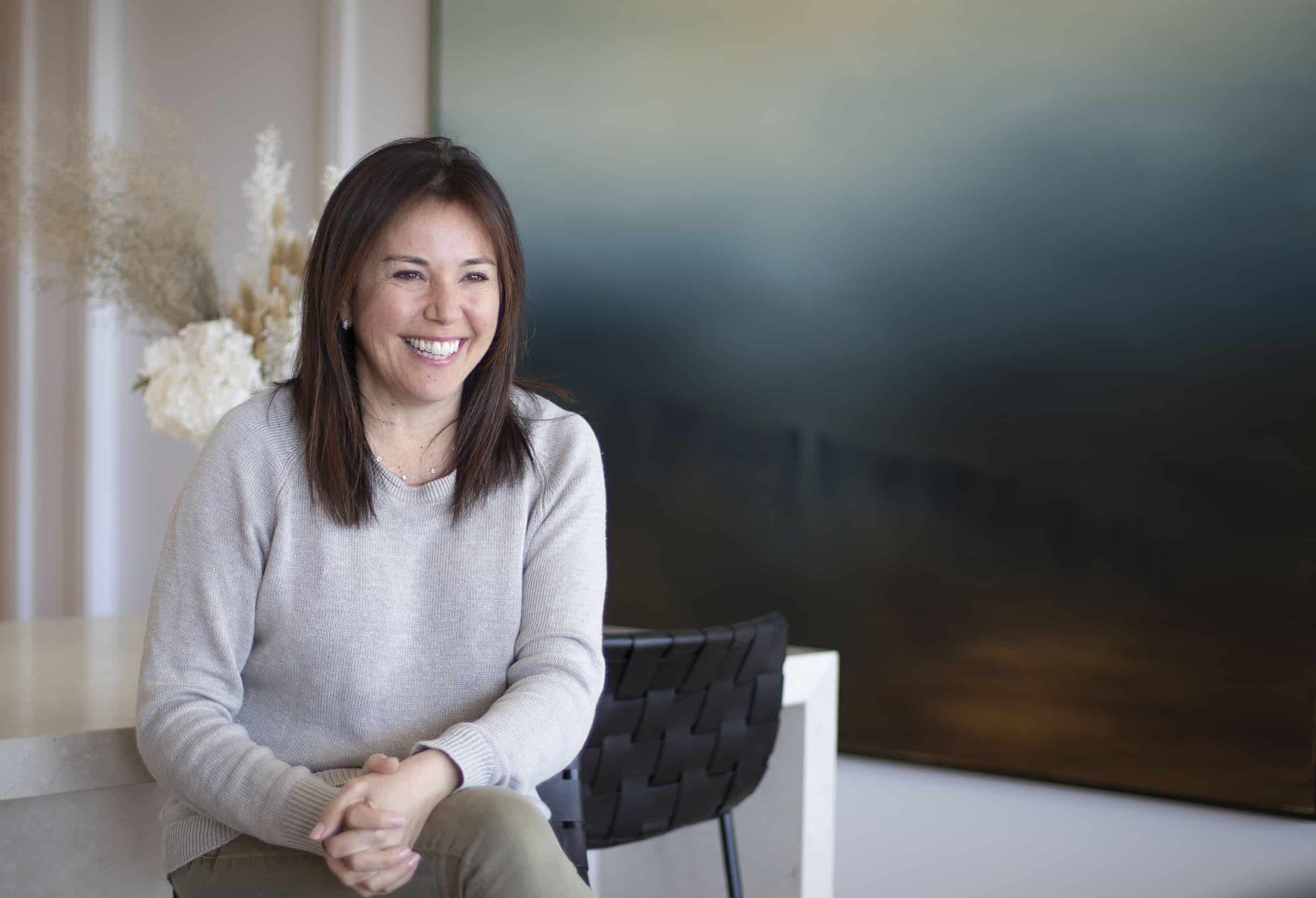 There are so many benefits to downsizing. A fresh new home void of a single scratch, mark or stain. A kitchen with brand new state-of-the-art appliances. A garden that remains visitor-ready even after a few weeks without care. A home free of slopes and stairs, rust and dust. All located within easy walking distance of local shops and cafés.
Yet downsizing can also bring a lot of stress. The idea of letting go of a lifetime's collection of memories, the painful process of preparing your current home to sell, the moving itself and, quite simply, the leap into the unknown.
It can be daunting, so to help we've called on an expert in downsizing—someone who's done it at least 800 times—to share her tips on how to make the process as smooth and rewarding as possible. Nicole Krieger (pictured above) is the founder of Mum's PA—a business that, among other things, helps downsizers through their once-in-a-lifetime journey of retiring the old family home, replacing it with something fresh and new.
"One of the most common concerns that my downsizing clients face is 'How do I fit all of my memories into a box?'," says Nicole. "I have a very comfortable couch which has served me for 30 years. Do I take it with me? Do I buy a new one? What if I take it but it won't fit in the lift?"
As Nicole explains, the reward of downsizing can easily feel like it's hidden under a huge pile of hard work. Here are her top tips to help create a stress-free move:
Lighten the load before you move
It's all above volume. A move is about packing up, physically transporting, unpacking and setting up again. The less you have, the lighter it is, the less expensive it is, the less time it's going to take. Make decisions before you move rather than on the other side. How much do you really need as two people? How often do you host dinner for 20 people? Will you really be a size 8 again? Shed anything chipped, discoloured, cracked or stained. Make the most of this fresh chapter.
Map your storage
Get a clear understanding of the layout of the storage in the apartment you're buying. The number of racks, rows, shelves and rooms. Where would your clothes go? Your partner's? Could coats, umbrellas, backpacks – "What we call 'out the door' clothes", says Nicole – be stored near the front door? Can outfits for the opera and ballet, things not worn often, live in the spare bedroom perhaps? The more you understand about your new home, the easier it will be to tailor a plan to suit.
Speak of planning…
A stress-free moving is all about planning out the time. The minute you know the dates, start making plans to have the right people in place at the right time. Movers. Cleaners. The IT guy. Dog sitter. Art movers. The better you plan, the easier the journey.
Not all moves are created equal
Never use a particular mover just because your friend used them. Each move is different. Somebody might've had a good experience because their move was relatively easy, whereas your move might be very different. A set of tricky stairs or entrance, or a brand-new build where if the movers don't have the right insurances and damage common property, can quickly create issues.
It's okay to outsource
"It (moving) is said to be one of the most stressful things to do in your lifetime, yet we do it most days of the week", says Nicole. "We've helped 800 downsizers by arranging movers, packing, sorting and unpacking an entire home's contents without my clients having to lift a finger". We use experts when we go to the dentist, doctor and personal trainer. Calling on the experts for moving advice makes so much sense—because you don't know what you don't know!
If all else fails…
Nicole encourages her clients simply to remember the end-game. "Just yesterday I moved a couple from a very large three-storey house into a single floor three-bedroom apartment. Last week, my client was in tears and beside herself with anxiety, wishing she'd never sold. But as soon as we started stripping the walls, she said: 'it's soulless, the house has nothing.' The art has been hung now in their new apartment and she's absolutely over the moon. I've only had one client in over 800 moves who's regretted their decision."
Fortis now offers Mum's PA as a complimentary packing and moving service for any purchasers of our upcoming developments in Neutral Bay and Rose Bay. You can also reach out to Nicole directly for a free consultation at any time. Contact us to find out more.