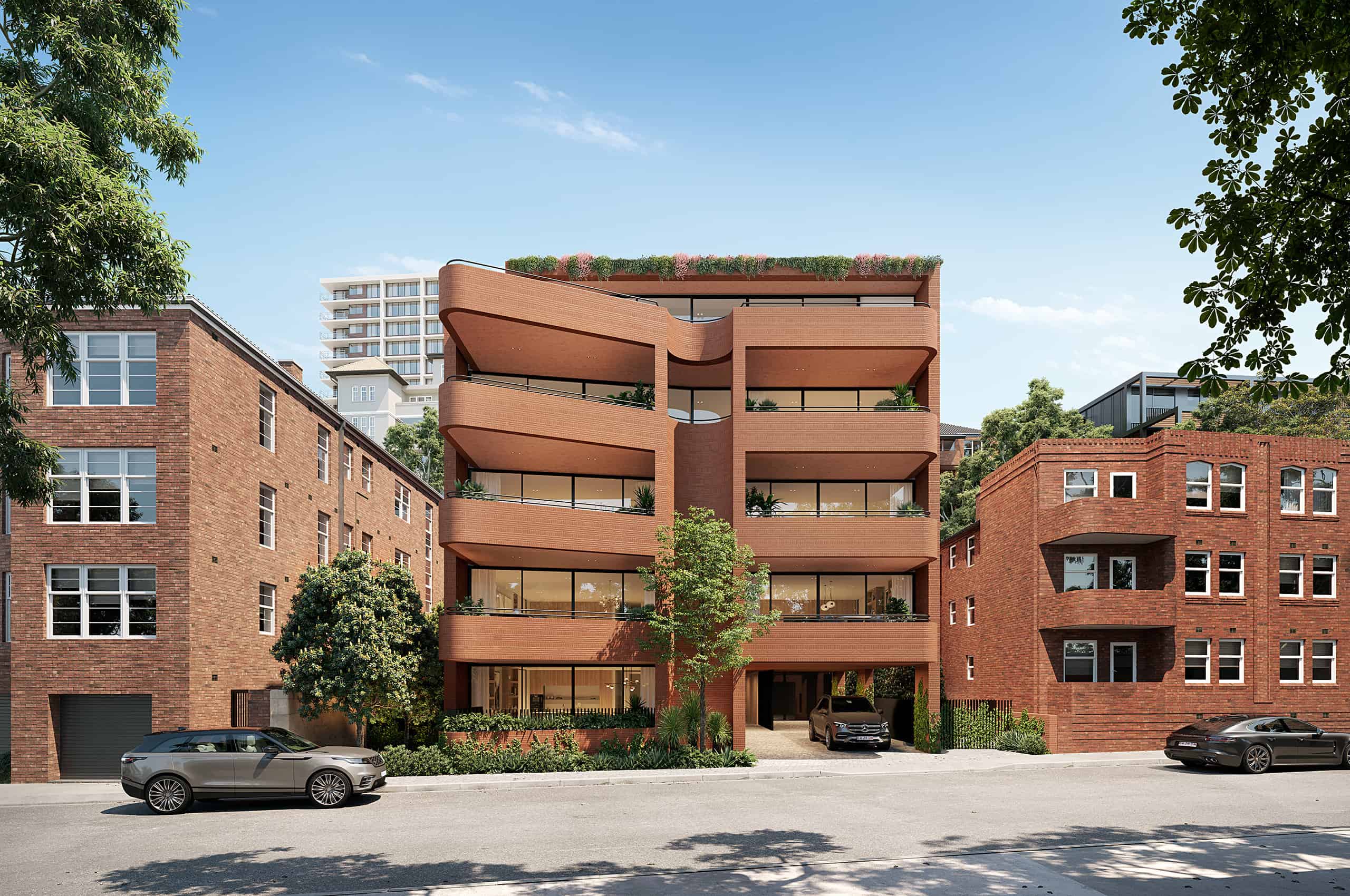 Fortis recently filed plans with City of Sydney for 22 two-, three- and four-bedroom residences, as featured in The Urban Developer.
A short walk from the waterfront, the circa 1,470 sqm site occupies a premium north-east position in Elizabeth Bay, with two primary street frontages on Billyard and Onslow Avenues.
Designed by leading architects Smart Design Studio, the proposed design seeks to capitalise on its true-northeast orientation and its position, by providing for living, dining, and master retreats with views across the harbour. Local integrated landscape design practice Wyer & Co. have also been appointed landscape architects for the project.
"We are truly grateful for the opportunity to bring the Fortis approach to Elizabeth Bay. Community is at the heart of what we do, and our work in the nearby suburbs of Woollahra, Rose Bay and Double Bay demonstrates our commitment to creating thoughtful spaces. We have engaged with numerous stakeholders over the previous months, and our proposal for this site is a reflection of the beauty and heritage of the locality," says John Yacoub, Associate Director, Fortis.
He adds, "With an expected end value of $230 million, we are confident that the finished product will bring together unparalleled quality and premium amenities in a location where new apartments are few and far between."