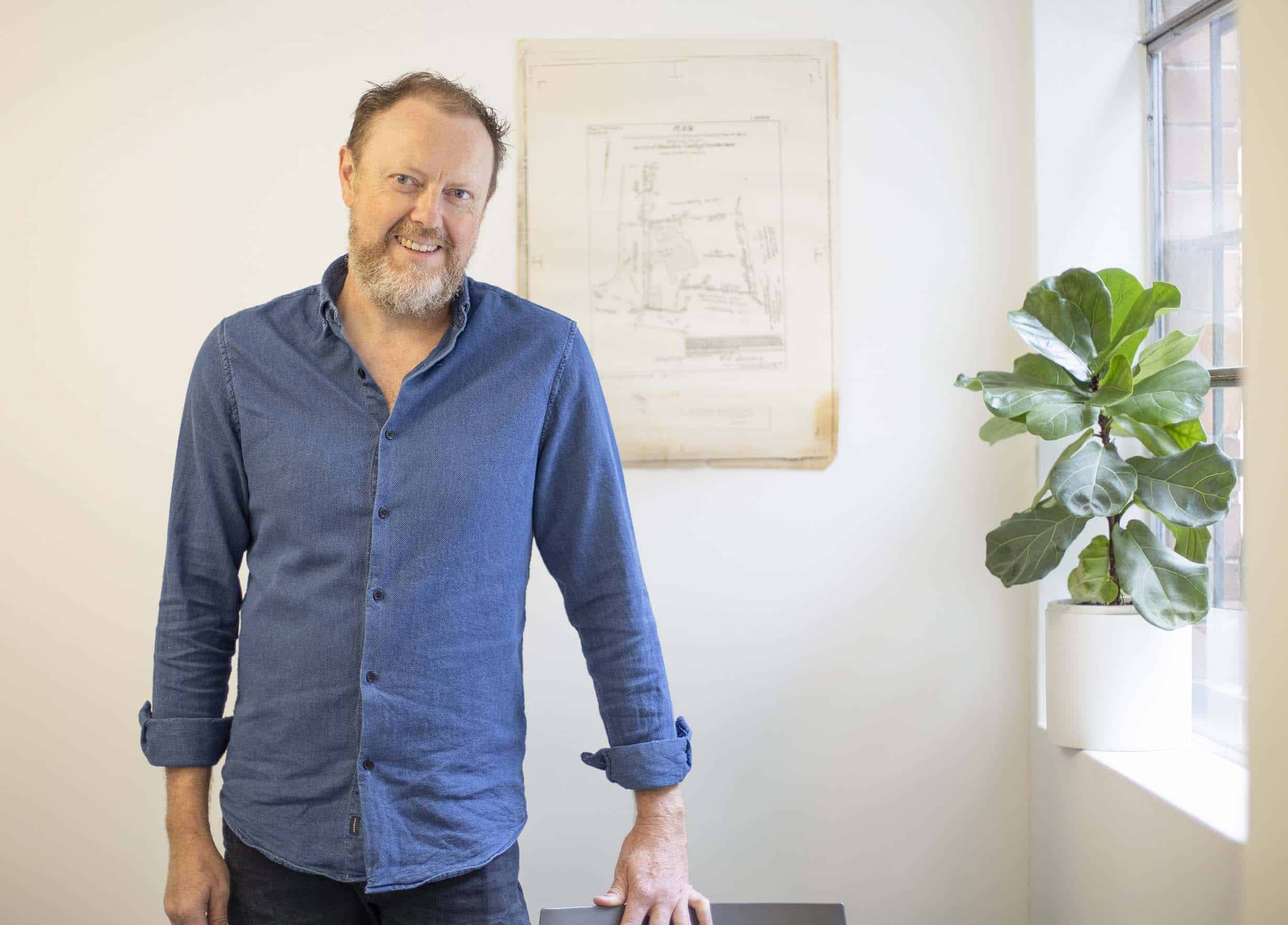 Lawton Hurley have worked alongside Fortis almost since our inception. We consider them part of the Fortis family. Our first collaborative project was 'Alchemy' in Redfern, a mixed-use residential and retail site located on the Sydney city fringe. From humble beginnings to now designing two side-by-side commercial and retail sites in Double Bay, this partnership is the gift that just keeps on giving. To find out more about our valued friends, we recently spoke with Director, Peter Hurley.
Q— Pete, can you please tell us a little bit about Lawton Hurley?
A— Lawton Hurley was formed in 1997. Myself and Doug Lawton had been working together for a few years prior at another firm which specialised in residential, multi-unit residential, commercial and public buildings. With a desire to join forces and make something of our own, Lawton Hurley was born.
Q— Is there an underlying philosophy that you apply across all your projects?
A— We're a team of genuine all-rounders and love getting involved in all aspects of a project, from beginning to end. We enjoy the planning and design phases, and look forward to the nitty gritty of getting the project off the ground.
Q— What are some industry trends that you're noticing at the moment, and how have they impacted the way you do business?
A— One of the biggest things we're noticing amongst our clients is a heightened awareness of the value of good design, and how this can add value all the way through the project and the lifecycle of the property. This can be anything from constructability to producing a stunning building with a big uplift in end value for our clients.
Q— In your opinion, what is the most important stage of a project?
A— I strongly believe that the design phase is critical to achieving a great outcome for the project. By achieving a well resolved design, the process of delivering a project can be a lot smoother and the end result will always be something to be proud of.
Q— Fortis and Lawton Hurley have created some fantastic projects, why do you think our two businesses work so well together?
A— We have a great long-term relationship with the Fortis team, as well as a great deal of trust. Together, we've delivered countless projects and I think that the combination of our collective expertise lets us understand what is possible, and where we can all make a difference.
Q— What does success look like for you at the end of a project?
A— A happy client, a great finished product, and the desire to want to do it all again with the same team.
Established in 1997, Lawton Hurley is a design-based architectural practice working across all aspects of residential, commercial and retail projects. With a high level of expertise and service, they provide innovative solutions tailored to each individual venture. Follow the links below to learn more about their latest Fortis projects in the heart of Double Bay, Guilfoyle Avenue and Pallas House Sydney.
Guilfoyle Avenue, Double Bay
Pallas House Sydney, Double Bay