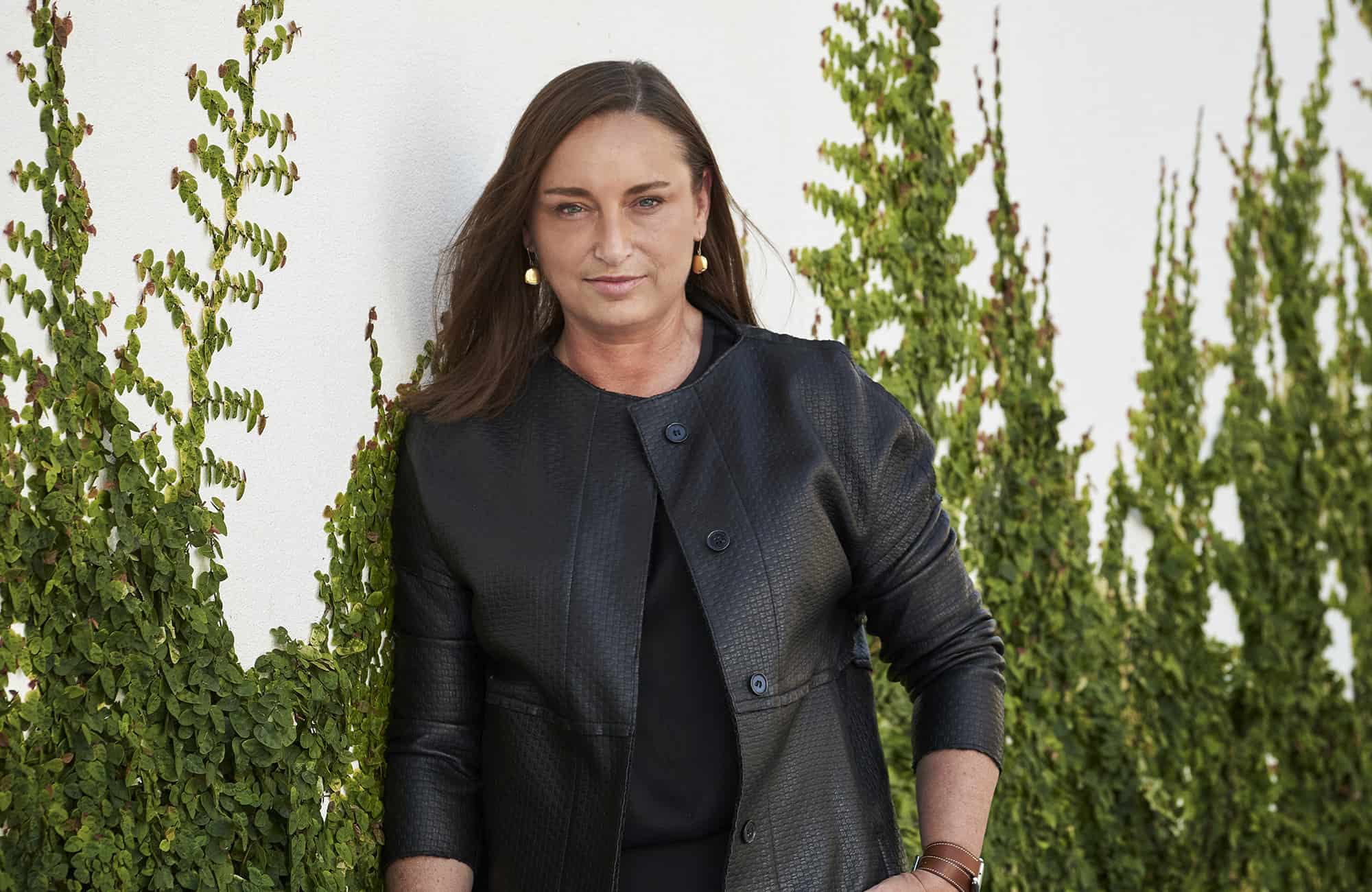 It's been more than two decades since Miriam Fanning first made the professional leap to establish her own interior architecture practice. Today, as Mim Design prepares to celebrate 21 years in business, Miriam and her team have also embarked on their first major Fortis collaboration at Piper in Sydney. We recently caught up with Miriam to learn more about the Mim Design story, and discover what makes their award-winning portfolio of projects so special.
Q—Miriam, can you tell us about the history of Mim Design please?
A—The most significant turning point in my career was making the decision to start a business. I had a young child at the time and the intention was to work as a design consultant, affording freedom and flexible hours with the diversity I craved. It's always a risk going out on your own, so it was a leap of faith, however I was very fortunate and within weeks had landed my first project working on a resort in Palm Cove. Before I knew it, my independent consultancy grew into a studio, and we've continued to grow incrementally since. This year we are celebrating 21 years—another milestone and turning point for which I'm incredibly proud and grateful. I enjoy working on the most amazing projects with an incredibly diverse team who are all invested in creating great outcomes for our clients.
Q—How would you describe your underlying philosophy?
A—This year we're celebrating more than 20 years of practice, and as I reflect on our team and our portfolio of work, the continuity of architecture and interior design has been a recurring theme. It's something we're incredibly passionate about. We love the collaborative process, whether internally with each other, or with builders, suppliers and of course our wonderful clients. Working across residential, hospitality and commercial sectors, the challenges are varied, however a commitment to quality and a refined finish remains the same. Ultimately, we strive to inspire our clients and go beyond their expectations by creating work that we both love, that has meaning, presence, and stands the test of time.
Q—What trends are you noticing at the moment?
A—Good design is inherently responsive, and always has been. However, this is not about trends but rather an evolution. Design trends are fickle by nature and tend to be driven by a desire for the new rather than values or belief systems such as form and function, or pragmatic needs such as health or shelter. This evolution is evident across history, be it in the post-war housing boom, or the influence of tuberculosis and infectious disease on modernism.
Q—What's the most important stage of a project?
A—All stages of a project are important. They each weave together to create a strong philosophy, concept, detail and documentation—right through to the final built form.
Q—Piper is our first collaboration together. Why are our two businesses so well matched?
A—We both appreciate a successful project requires the investment of mindset and positive collaboration. In saying this, passion, experience and empathy are strong characteristics in creating a timeless considered successful project.
Q—At the end of a project, what does success look like?
A—A successful project is one that is holistic, and has meaning. It's a project where all teams come together with a common goal of design for life reverence; a project where designing visually and connecting with future residents is paramount, creating spaces that emotionally connect through light, space, form and function. The true test is when you walk into a space and you feel joy and happiness, but can't pinpoint why. It's the subtle nuances of flow and design cohesion that deliver this emotion from project to project.
Mim Design is a Melbourne-based interior architecture practice known for its creativity, high-end finishes and meticulous attention to detail. Recognised nationally and internationally, Mim Design has spent more than 20 years curating a diverse portfolio spanning residential, retail, hospitality and corporate projects. More recently, the studio has expanded into five-star hotels, custom multi-residential interiors, external design and furnishings. Mim Design is highly regarded for its tailored and personalised approach, with a focus on creating spaces that are sophisticated, refined and reflective of each client's unique personality or brand.
Piper, Point Piper
James St, Woollahra