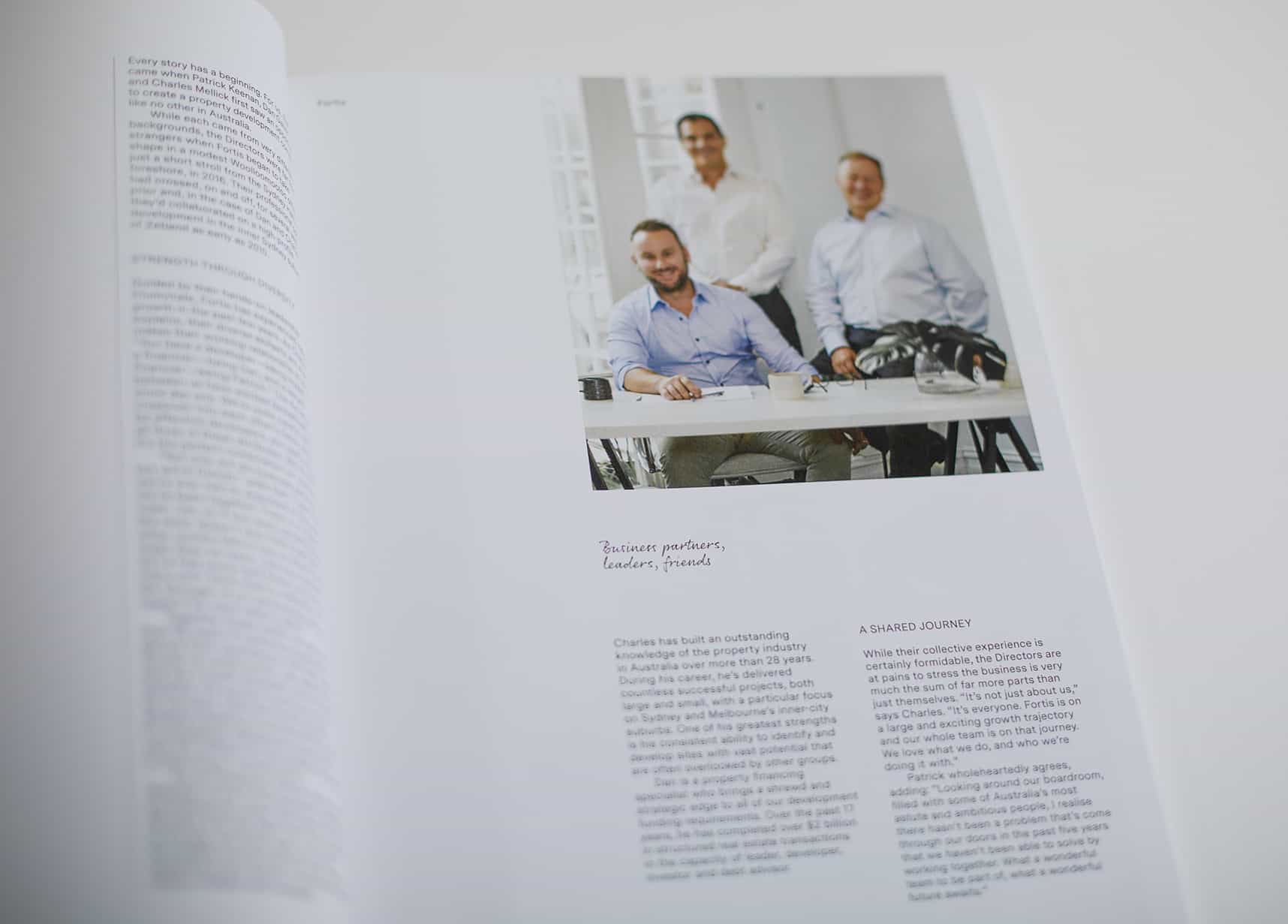 Every story has a beginning. For us, that came when Patrick Keenan, Dan Gallen and Charles Mellick first saw an opportunity to create a property development company like no other in Australia. 
We've tried to capture the story of Fortis in one hardcover book—our incredible team, valued partners, unique process, and all of our current and completed projects to date.
It has been a great way to reflect on what our company has achieved so far, and what we have planned for the future. We hope you enjoy reading it as much as we enjoyed creating it.
If you'd like to request a copy email us at jess@fortis.com.au