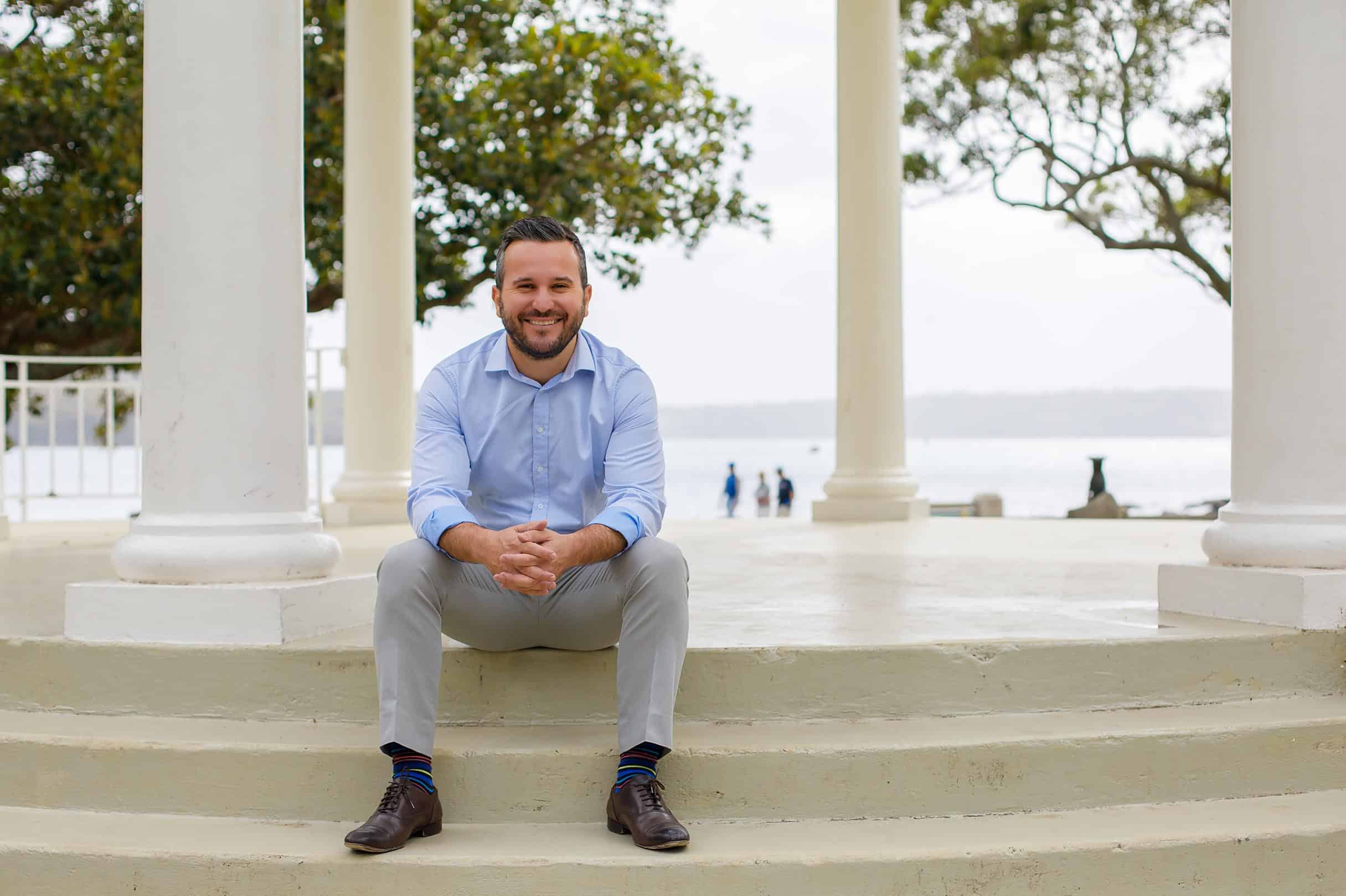 PBD Architects is currently deep in the design phase of its maiden collaboration with Fortis. The stunning 867sqm residential development—Colindia in Neutral Bay, marks our first foray on to the lower north shore. We recently caught up with Director, Paul Buljevic, at nearby Balmoral beach.
Q—It's great to see you, Paul. Can you tell us a little bit about PBD Architects, please?
A— Back in 2009, I saw an opportunity to create a new architecture brand that delivered high-quality design coupled with pragmatic thinking. My focus was to understand the key drivers of every client and then target a design quality which responded to each specific demographic and market. That undertaking has seen us grow consistently ever since and today we're a mid to large-sized practice covering a range of design disciplines including residential, multi-residential, interiors, commercial and even hotels.
Q—How would you describe the underlying philosophy at PBD?
A—Over the years we've developed a holistic and quite rigorous approach to the design process. At its heart is the desire to strike an ideal balance between pragmatic and efficient spatial planning and truly innovative architecture. We believe a successful and commercially viable project simply can't have one without the other.
Q— What are some of the industry trends you're noticing?
A—These days I think the industry—and community as a whole—appreciates and understands good design better than ever before. Be they project partners or end clients, people want to know the team behind their development and the experience and value they bring to the table. This means the commitment required from each constituent becomes more onerous. But, in some ways, it also coincides with the way we already approach our projects here at PBD.
Q—What's the most important stage of a project?
A—One of the most critical factors in establishing a healthy and successful relationship between client and architect is mutual trust and regular interaction. This is entrenched within the concept stage of each new project, where the intended target market is examined and a considered design approach established. Working collaboratively and drawing from the myriad experience of all senior team members is critical in achieving an outcome which responds to the brief and minimises project risk.
Q—It's still relatively early in our relationship, but there's a real sense of professional chemistry between PBD and Fortis. Why do you think that is?
A—There's a reassuring level of understanding in the way Fortis and PBD collaborate—especially our ability to deliver under a consistent umbrella that ensures the original concept is carried through to the end product. Fortis is also extremely conscious of the benefits good design can bring to a development, insisting that every detail must purposely add to the living experience of their projects. As architects, that emphasis on creating greater liveability and a real point of difference in the market is very rewarding.
Q—What does success look like for you at the end of a project?
A—A happy client and happy owners—delivered through a solution which responds to the original project brief while always maintaining design excellence. That's one of the biggest challenges for an architect, staying true to the design intent during construction as you balance the inevitable value engineering pressures. A successful project is one that retains the integrity of the initial design concept sketch and philosophy. That's what we strive for.
PBD Architects is a multi-disciplined design practise based in Sydney. Their first Fortis project, Colindia, a series of seven boutique residences in Neutral Bay, is currently underway. Follow the link to find out more.