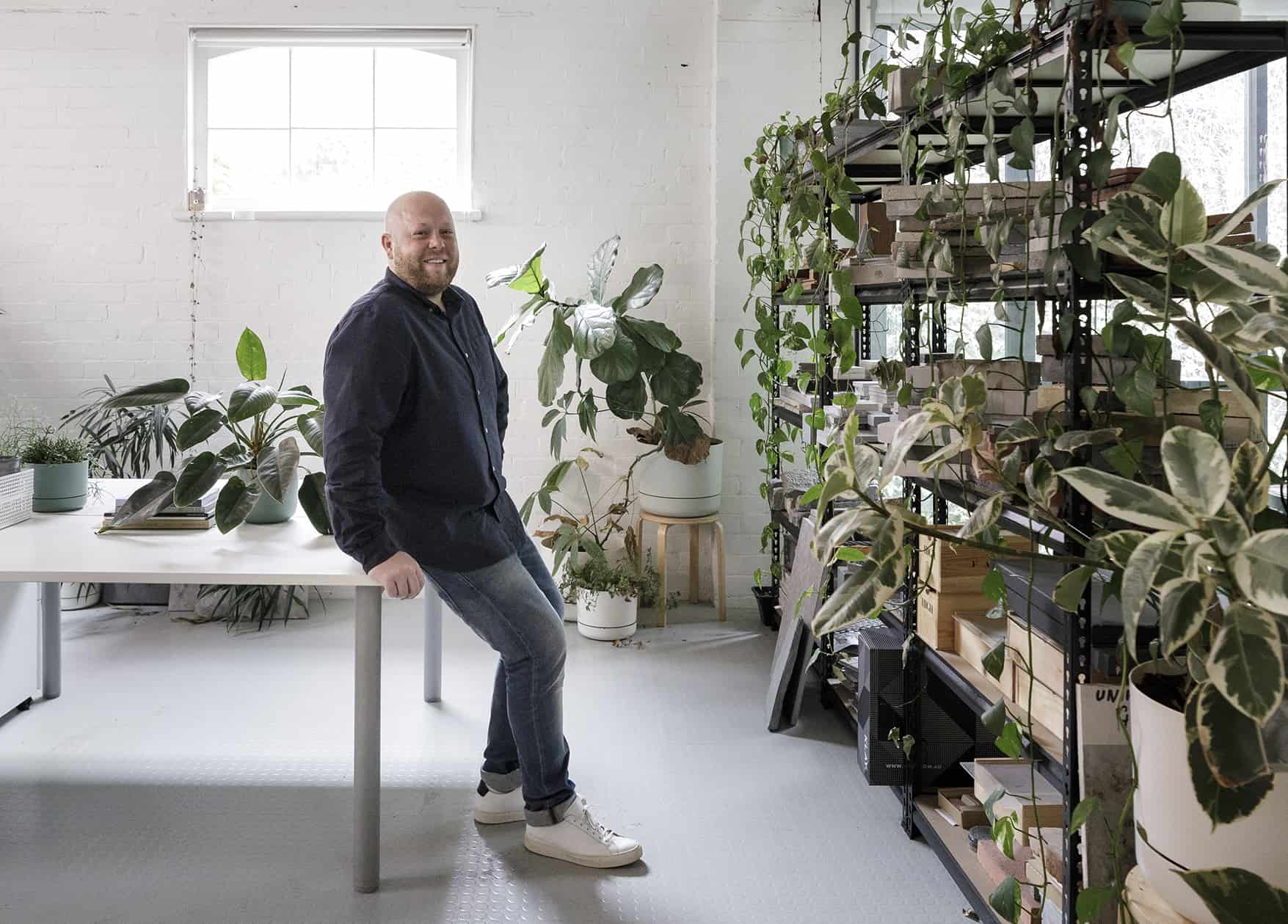 Fitzroy-based landscape architects, Acre, are one of our newest creative partners at Fortis. Our inaugural collaboration, Pillar+Tide, began in mid-2019 and is currently taking shape, not far from the tranquil waters of Port Phillip Bay in Melbourne. We recently caught up with Brett Robinson, Founder & Creative Director, to learn more about Acre and their approach to creating stunning outdoor environments.
Q—Brett, can you please tell us a little about Acre?
A—Before Acre started in 2013, I'd always been very attracted to the design process and felt there was real potential for a landscaping firm that was holistic in its design approach. At first, I was simply going to design by myself as that was my passion. But not long after I realised there was potential to create a more complete studio where we could explore interesting and unique landscape outcomes that were truly sympathetic to site context and took their cues from the surrounding architecture. It's what I'd always loved about design, so we created a studio where that was our focus.
Q—How would you describe your underlying philosophy?
A—We live by the old-fashioned ethos that form follows function. This underlines everything we do. To dive a little deeper, we're focussed on connecting people to nature through their own private sanctuaries. We have a focus on large monolithic and sometimes brutalist architectural details and pair this with a loose 'painterly' approach to planting design. Plants play a vital role in adding softness, character and seasonality to our designed spaces.
Q—What are some of the trends you're noticing at the moment?
A—(laughs) We actually try to avoid trends! They have a habit of becoming very unpopular very quickly. From start to finish our project timelines can be years, so following design trends can make the work look quite outdated by the time it's completed. We prefer to revert back to tried and tested design principles of clean and simple architectural details and long-lasting quality natural materials. Saying this, I feel there has been a massive shift in focus in recent years. 15 years ago, the landscape was hardly considered until a house build was almost complete. Today there's a real passion within the industry for the role landscape plays—it's now seen to have strong marketability, whilst also benefiting the property prices as well as the clients' improvements to lifestyle.
Q—What's the most important stage of a project?
A—For us, it has to be in the idea generation. The schematic design stage is where we can really push ideas, look at the project from the top down and find great opportunities that maybe others haven't seen. It's in the early stages where we can really help to set a clear direction in areas like material direction, fine-tuning layouts, moving rooms or helping to better connect the outdoors with internal spaces.
Q—At the end of a project, what does success look like?
A—Success comes in many forms. It can be as simple as happy clients. We've had clients contact us years after a project is finished to tell us how we've changed their lives, that's extremely rewarding. Obviously, we also need projects to be successful from a financial standpoint and, again, we love hearing when a development has been fast-selling due to the focus and attention to landscape. Ultimately, we want to be proud of every design we put our name to and hopefully see it come to life in the way it was envisaged in that very first concept presentation.
Q—Acre and Fortis are currently delivering a stunning collaboration for Pillar+Tide,  Brighton. Why do you think we work so well together?
A—I think we're both very outcome-driven. Fortis is adept at compiling wonderfully talented consultants and allowing them to do what they do well. It's been great to see them so open to new ideas and also wanting to take the lead in the architectural sector rather than simply follow others. It's these same principles, wanting to produce fresh and engaging work, that make us heavily aligned.
Q—Can you tell us a little bit about your landscaping vision for Pillar+Tide?
A—The guiding vision has been to create spaces that are calming, timeless and inviting. We've taken inspiration from the native coastal characteristics of the Brighton area, creating landscapes that are loose and textural but also filled with character and colour. The design also seeks to reflect key elements and materials from the internal architecture and extending them outside to create spaces that residents would actually want to enjoy. Working with the site's existing trees has had its own complexities but we turned these into opportunities by creating sunken gardens and informal seating areas which activate the spaces and make them wonderfully private. The gardens have also been very carefully designed to be low maintenance, yet still provide a sense of enticement to draw people outside.
Q—What plants have you incorporated into the design?
A—Our focus for Pillar+Tide has been on foliage contrast and texture, rather than any particular genus of plants. That said, we've created a wonderfully unique plant palette. Think exotics mixed with natives and perennial colour splashed throughout the gardens. My personal favourite is the Kniphofia 'Ice Queen' with stunning flower heads that will peak through the softening native grasses. Just wonderful.
Acre creates distinct outdoor environments for effortless everyday living. Collaborative and inquisitive, they place equal emphasis on architecture and landscaping, designing spaces that carefully combine monolithic, clean detailing with stylised wildness. Their projects vary in scale and sentiment, but always embody an approach that unifies thoughtful, enduring materials with an emotive and tactile flora palette. Acre environments are designed to evolve across time and seasons.