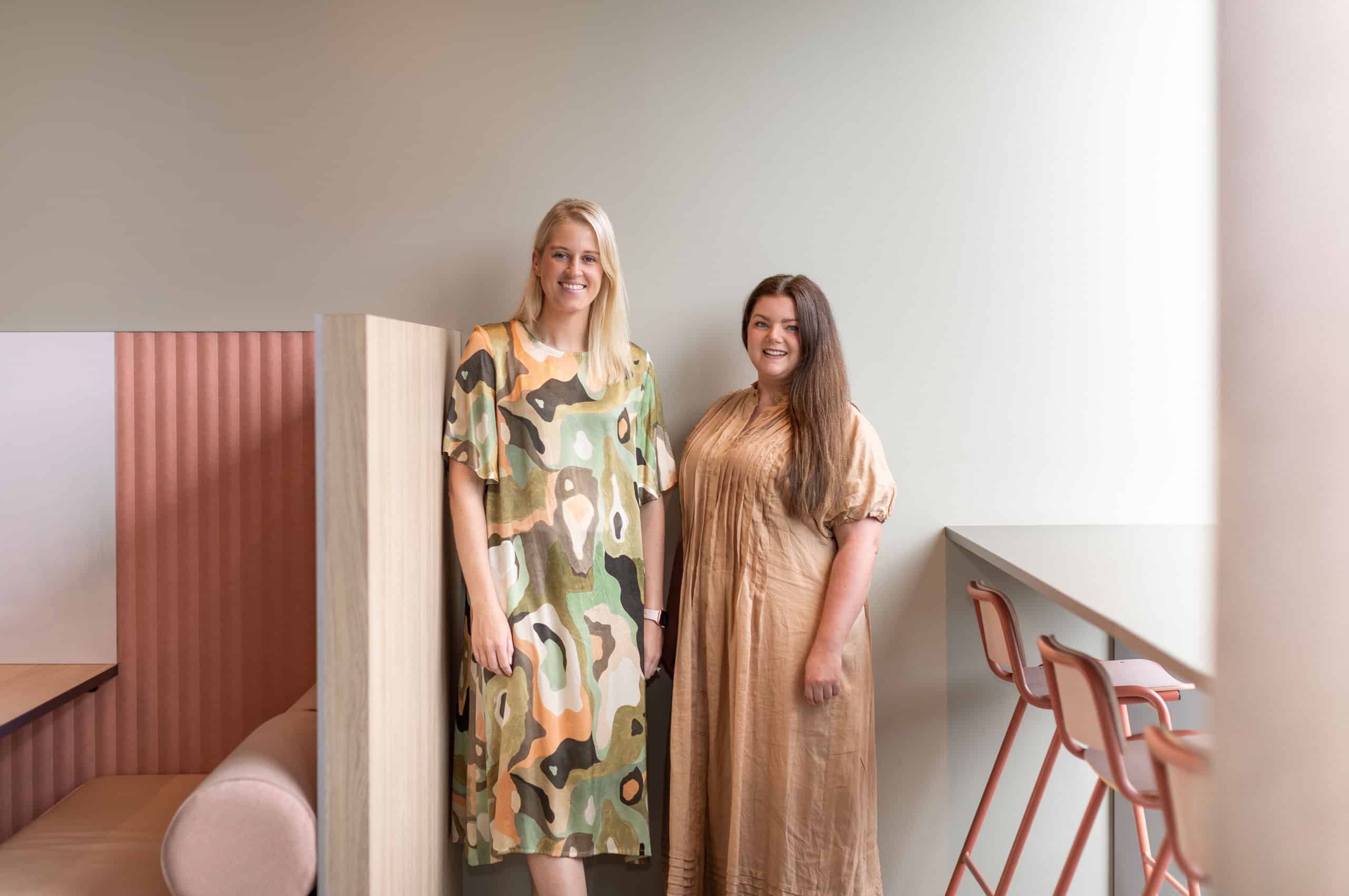 It's always inspiring to discover new partners who share similar values in the pursuit of creative excellence. We're absolutely thrilled to be joining forces with Melbourne visualisation studio, Meche, for our upcoming project, Eastern Rd. We recently caught up with Creative Director and Founder, Fiona Turnbull, to learn more about the Meche story and their philosophy for success.
Q—Fiona, can you tell us a little about Meche, please?
A—After working for several other visualisation studios, I had the drive to create my own industry-leading company that would offer clients a distinctive style and aesthetic—exploring light, tone, shadow, and texture. I'd already built up a successful freelance business and was ready to expand, launching Meche back in February 2020. Ellese, our Account Director, joined the team shortly after that, bringing her welcoming approach to client services which has really allowed us to grow further.
Q—How would you describe your philosophy?
A—Our philosophy is always to focus on the best aesthetic outcome, rather than getting caught up in the technical details. Sometimes the tools can make a render component hard to execute, so we like to think outside the box on how to achieve the result we want instead of writing it off as 'too hard'. Piecing together an image one step at a time, as you would a photo shoot, ensures a realistic foundation. Tuning the elements then adds the creative flair that really sets each render apart.
Q—What trends are you noticing at the moment?
A—Renders are really starting to mimic editorial architectural photography. They're using more vignette-style angles to evoke emotion and allude to the surroundings without giving away too much—encouraging the desire to see more. Warmer lighting tones are also being used again in many renders, in parallel with the warmer hues we're seeing more of in the materiality of the actual designs.
Q—What's the most important stage of a project?
A—The very beginning. Getting everyone together to listen and learn about the look and feel each party would like to achieve—then translating and melding these together to ensure everyone is heard. From an execution perspective, nailing the camera angle selection is another must because it's the foundation of a high-quality render. No matter how excellent the design is, a sub-par angle can spoil an image, which is hard to change later.
Q—Meche and Fortis are about to collaborate on their first major project. Why do you think our two businesses work so well together?
A—Firstly, we're able to easily interpret the direction Fortis is looking to take, without them having to spend too long curating a highly-detailed brief. We're also able to adapt quickly and efficiently as the project progresses through the development process. But, most importantly, we do all this without compromising the creative outcome—that's the main common goal for ourselves and Fortis.
Q—At the end of a project, what does success look like?
A—When all collaborators are excited to show off our renders because they're impressed with the result. We also want everyone to have had a smooth and enjoyable experience along the journey. Within our own team, we find success by developing and honing our creative skills throughout the project process and creating something we're genuinely proud to put out into the world.
Meche is a visualisation studio based in South Yarra, specialising in premium property developments. Their still and animated renders capture the tactile and atmospheric qualities of architecture and interiors. Great design, art and furniture inform the distinctive styling and selections that drive our practice. The Meche aesthetic says more with less—crafting scenes that create desire.