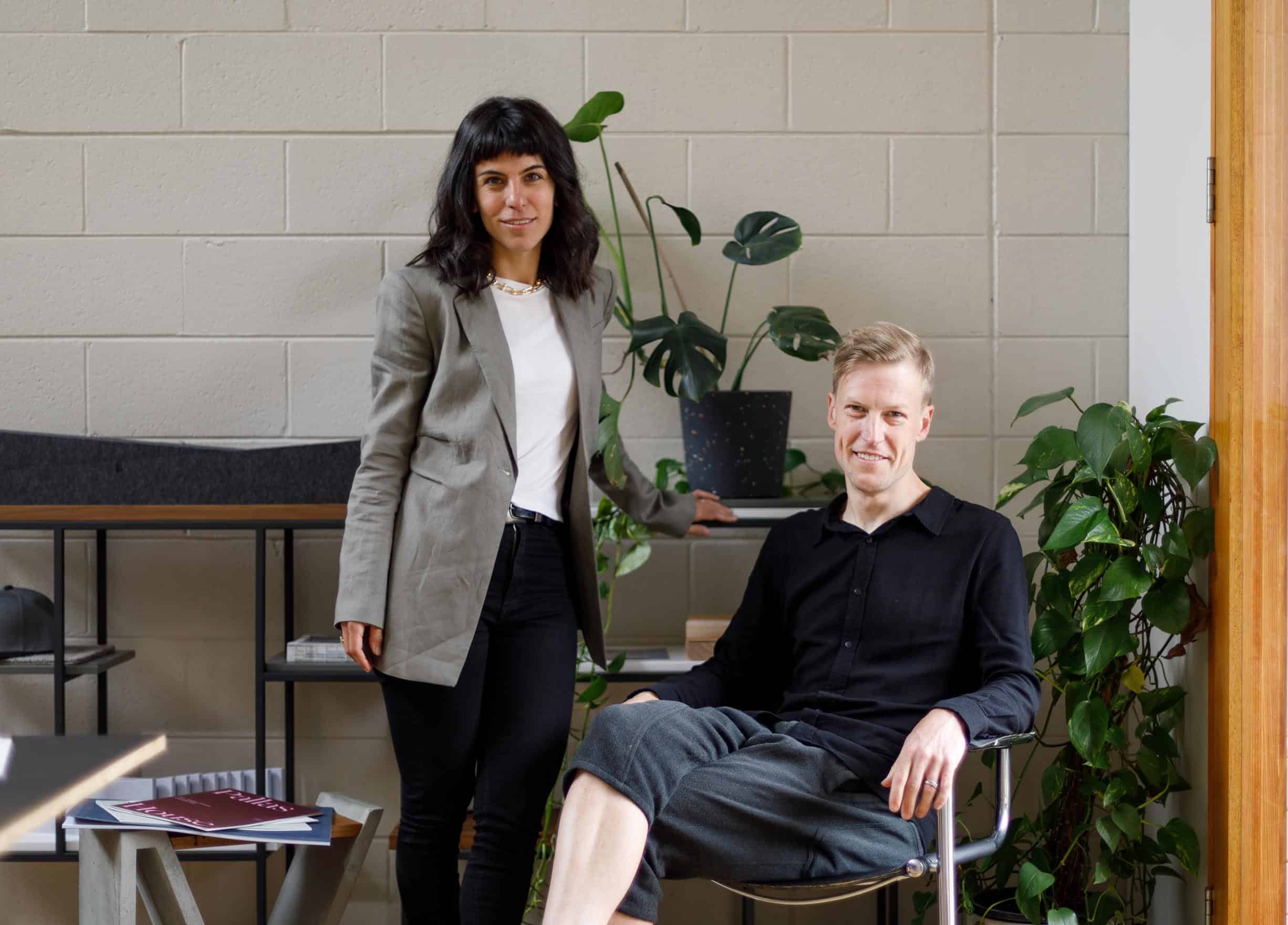 Large Arts is a leading architectural visualisation and 3D rendering studio. In early 2019 their team produced the stunning digital imagery for our Marmont penthouses at Double Bay. The creative relationship has blossomed ever since and now includes four more Fortis projects—including our future head offices in both Sydney and Melbourne. We recently caught up with Co-Founder Bradley Posselt to learn more about the people behind Large Arts and what drives them as a business.
Q—Bradley, can you please tell us a little about Large Arts?
A—Large Arts was founded in 2015 by myself and Seda Camgöz. We saw an opportunity to combine our skillsets to bring to the market a visual quality and consistency that was lacking elsewhere. Seda, with 15 years prior experience in design and visualisation, really developed the studio's visual aesthetic, while I used my background in client services and project management to bring the studio a strong client focus from the very beginning. We're now lucky to have a fabulous team of talented artists pushing creative and technical boundaries alongside us.
(Seda and Bradley are partners in both life and crime and have just celebrated ten years of marriage and five years since founding Large Arts).
Q—How would you describe your underlying philosophy?
A—Our mission is to exceed client expectations at every step from the first interaction to final delivery. Through providing proactive communications, a detailed briefing process and especially when clients first see our drafts, our process delivers a high-quality range of possibilities that brings significant value to each project. Our studio culture is also really important – we all strive to create a positive environment and a smile on our faces, especially when under pressure. Weekly team lunches and closing up the studio early on Fridays keeps us connected and helps us maintain balance.
Q—What industry trends are you noticing at the moment?
A—Cloud rendering is a big one in our industry. By that, I mean the ability to have images processed by servers anywhere in the world. Until recently, producing renders at a commercial level required quite a lot of processing power. This new development means it's possible to have much less hardware in the actual studio. We've run some experiments in this space but don't quite trust the NBN enough yet to sell off all our computing power!
Q—What's the most important stage of a project?
A—For us, the briefing stage. So much consideration goes into the production of the initial drafts, it's crucial we have a clear understanding of the design direction and marketing context. We always proactively seek to collate as much detail as possible—and often fill in the gaps with return briefs—although Fortis and their design partners provide such good briefs this usually isn't necessary.
Q—Large Arts and Fortis have collaborated on four stunning projects, and counting. Why do you think we work so well together?
A—The Fortis team are some of our favourite people to work with! We have a wonderful rapport and think it comes down to Fortis trusting in our process and giving our team the space to develop their ideas. There's also an openness to exploring different approaches that may not be initially considered. Of course, we can only visualise what has been designed, so the high quality of Fortis' product means there are always lots of options for compelling shots in each project.
Q—At the end of a project, what does success look like?
A—Success to us is not just a happy client, but also when the outcome is at a level consummate with our own high standards. We're a fairly self-critical bunch, but when all project partners contribute their insights positively throughout the process, we believe this can elevate the result to the best possible outcome. Even better is when the client sells the project quickly!
Large Arts specialises in producing 3D renders, CGIs, artist impressions and animations. With a team comprising architects, interior and product designers, they share a deep passion for visualisation and know-how to style spaces to create richly aspirational creative visions. They work with industry-leading software and hardware, rendering images of the highest quality for residential and commercial property clients across Australia.
To learn more about our existing projects with Large Arts, click through the links below.
Marmont, Double Bay
Pallas House Sydney, Double Bay
Guilfoyle Avenue, Double Bay
Ode, Toorak
Pallas House Melbourne, South Melbourne