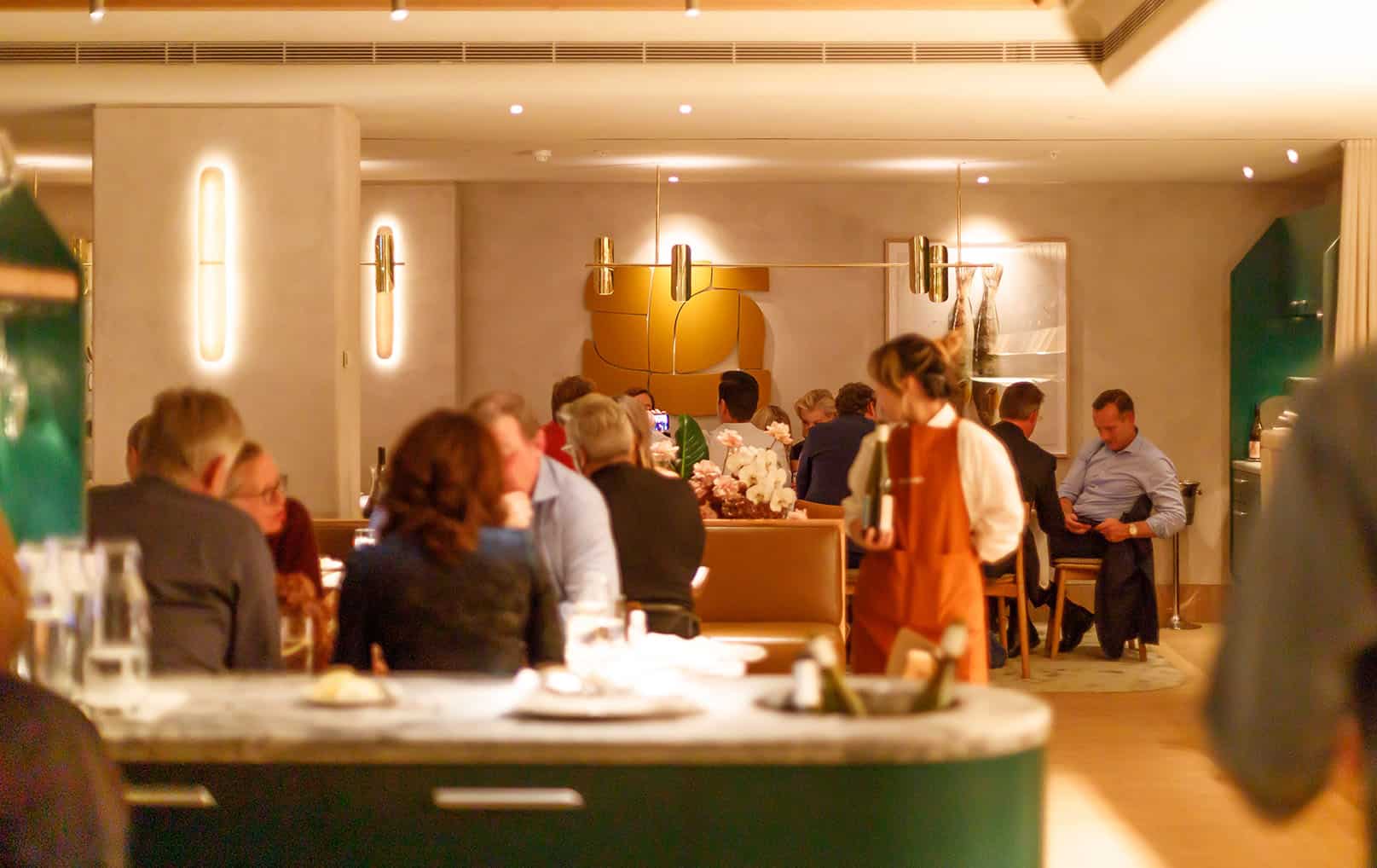 Whether residential or commercial, a successful urban development encompasses many wonderful facets. They're each important in their own right. Yet when you strip them back, there are two things today's buyers and tenants covet more than all others: place and amenity.
At Fortis, the community-building power of place and amenity sits at the heart of our design philosophy. It's also why more and more of our commercial developments feature a very intentional focus upon the role played by food and dining. Throughout human history, food and community have been inseparable. Why should 2021 be any different?
Vibrant dining, vibrant communities.
In creating beautiful new places to live and work on Australia's inner-city fringes, our thinking extends far beyond bricks and mortar. We actively seek to integrate quality dining experiences into Fortis commercial developments wherever possible. The more vibrant the local food and dining scene, the more vibrant the entire neighbourhood becomes. That's good for residents and tenants, good for businesses and retailers, and, ultimately, good for Fortis through the continued success of our developments. Everyone wins.
A case in point: Pallas House, Double Bay.
There's perhaps no better demonstration than our recent commercial collaborations in Double Bay, headlined by Pallas House Sydney. As central pillars of the multi-million refurbishment, the activated precinct on the corner of Bay Street and Guilfoyle Avenue features two inspired new restaurants, each created by an icon of Australian cuisine: Margaret by Neil Perry and Roxy's Double Bay by Damien Monley.
Leading up to their respective openings, the excitement in Sydney's Eastern Suburbs has been palpable. By re-instilling a sense of energy and aspiration back into the local dining scene, there's little doubt their imminent arrival will play an influential role in helping to reactivate the social fabric of Double Bay which, as any local will tell you, had lost some of its lustre since in recent times.
What is the future of dining?
Of course, it isn't simply a matter of opening a restaurant. It has to be the right one—and to ensure that happens, we ask a lot of questions at Fortis. What are the next big dining trends likely to be? What are today's restaurateurs looking for? What type of experiences do customers want? What does the future of dining look like?
For example, we know longer lunches are becoming more and more common. This means restaurants of the future need to be flexible and transient spaces that allow for a mix of dining options, from breakfast right through to dinner and even after-work drinks. This is certainly something Damien Monley has been very conscious of as Roxy's begins to take shape at Pallas House Sydney. "I want Roxy's to have a sense of the familiar and a sense of comfort," he said. "A place where you feel equally at home at seven in the morning as you would at midnight."
This layer of flexibility also extends to the way a restaurant can be enjoyed by all members of the community. Take Neil Perry's Margaret. Rather than replicate formal dining offerings of years gone by, it is very purposefully designed to be a more relaxed extension of a neighbourhood dining room, effortlessly catering to local Double Bay families while being equally suited to friends wanting to catch up for oysters and a champagne by the bar. We anticipate seeing many more such offerings in years to come.
Creation, collaboration and curation.
Creating wonderful new venues like Margaret is a deeply collaborative process. It frequently requires designing from the 'inside out', especially when—as was the case with Pallas House—it involves refurbishing an existing building, which always has some limitations. The restauranteur, architect, fit-out team and Fortis work closely together to explore the very best ways to curate the available space, with many rounds of feedback and refinement, market research (to ensure we're on the right track) and careful coordination of delivery teams to achieve the perfect outcome. It's all about ensuring what we provide, via the design of our developments and the spaces within them, gives restaurant owners the ideal canvas to establish their vision and deliver the personal touches that will bring it to life, and inject a rich sense of vibrancy and place into the local community.
The future of dining is changing rapidly and, the way we see things at Fortis, it's directly linked to the future of commercial development in Australia's major cities. The opportunities are vibrant, creative, collaborative and absolutely unique to each project. We're excited to be part of it.
To discuss upcoming commercial and retail leasing opportunities, please get in touch with the team via our contact page or call Matthew Barakat directly on 0447 944 100.
Jess Borella
Development Manager