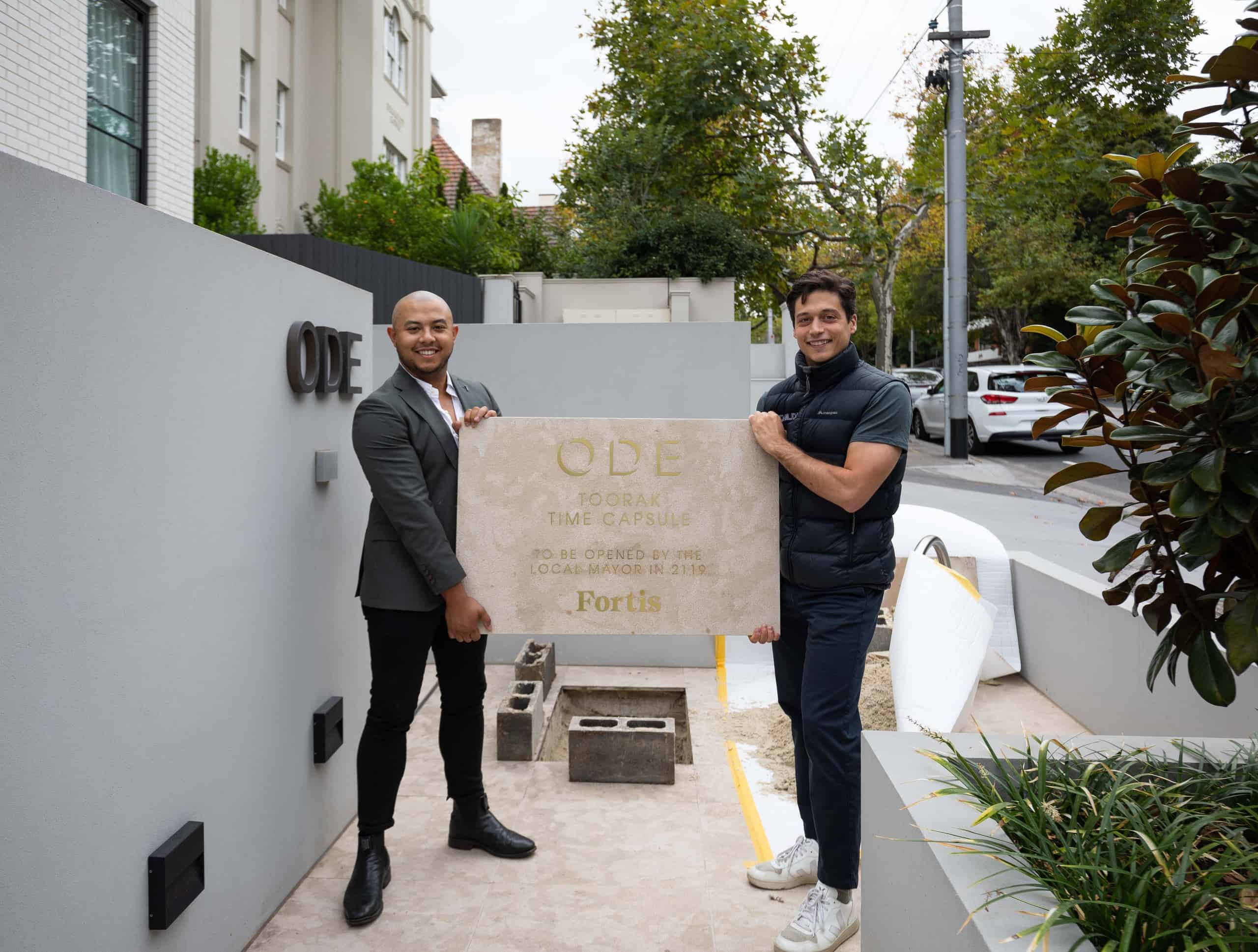 Last week we buried the Toorak Time Capsule at Ode to celebrate the local community of Toorak. A collection of memories from the people who live and love the local area.
The time capsule was placed underneath the foundations of Ode to be kept for 100 years.
Thank you to all those who shared their stories of Toorak with us and contributed memorabilia for the time capsule.