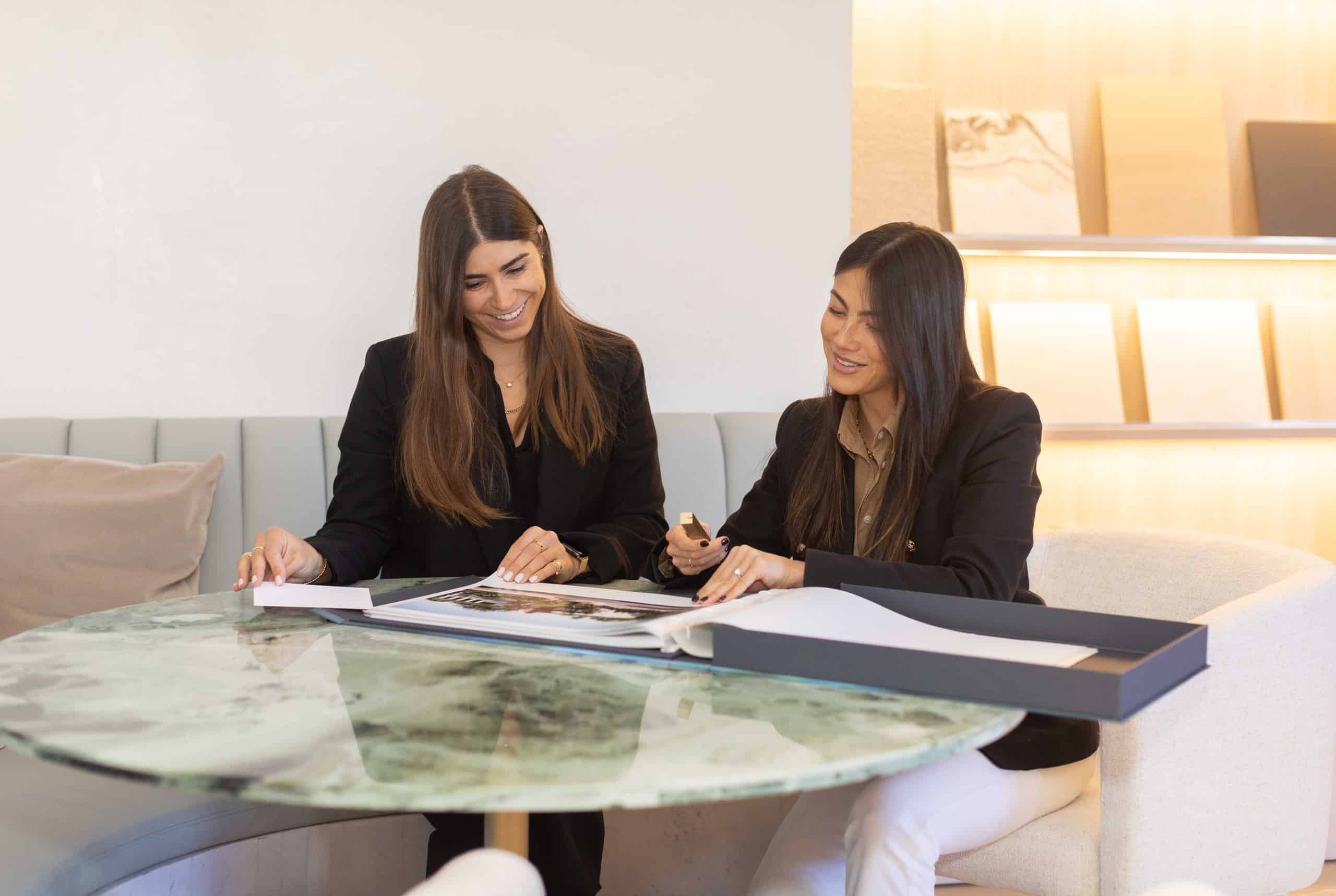 It's one thing to construct a building. It's quite another to create thoughtful and seamlessly-connected spaces where people gravitate and want to spend their precious time, day after day.
This fundamental truth is something we spend hour upon hour contemplating at Fortis, as we craft the finer details of every project. It's also why we freely embrace the skills and creativity of Australia's most respected architects and interiors designers. Masters of refinement and nuanced design, their involvement elevates our conceptual visions into truly breathtaking realities, time after time.
Balancing beauty with liveability.
Like a master sculptor or painter, property design really is an artform. Beginning with a blank canvas, it's about creating that perfect state of harmony and flow in the built form. Balancing the delicate relationship between form and function. Texture and colour. Light and shade. Architecture and landscape. Even cost and value. Hundreds of individual creative decisions. Each small in isolation, yet so powerful when woven together.
Informed by understanding.
Alongside our wonderful architectural partners, the Fortis team itself brings decades of hands-on design experience. With each new project we refine our approach even further, never standing still. We do this by constantly putting ourselves in the shoes of potential residents to understand what works for their needs—and, just as importantly, what doesn't. We'll often spend hours with buyers informing the design process, getting to know them personally, exploring their current motivations, whilst also considering how their needs might change in the years to come.
The details matter.
As designers, we love sharing time with our buyers. Each meeting is an opportunity to glean valuable new insights. For example, we know how tremendously important space and storage is for downsizers when they move on from their family home. Stroll through a Fortis-designed residence and you'll notice bedrooms, hallways and living areas that are consistently larger and more spacious than similar developments. This is no coincidence. Buyers also consistently express to us their desire for the finer points of their new home to be just right; it's why we tend to be a little obsessive with our architectural partners when we're fine-tuning floorplans, finishes and fittings. Details matter.
Inner glow.
Inside, this mindset leads to all manner of signature Fortis design touches. Such as carefully situating powder rooms 'front of house' to allow effortless access for visitors. Master suites that can be closed off as required, ensuring complete privacy. Glass cellars that proudly place wine collections on full display, whilst also optimising space, like those seen at Piper. Sliding joinery units that can be drawn across living rooms to hide televisions in seconds. Full height floor-to-ceiling windows that maximise natural light throughout the year. Flat thresholds that flow seamlessly from living areas to outdoor terraces and gardens. Spacious and functional laundries with top-end appliances that are far more than a mere afterthought. And, of course, magnificently-appointed modern kitchens where considerable design emphasis is placed on what we refer to as the 'sacred quadrangle'—the intuitive relationship between refrigerator, oven, sink and waste bin.
Great, outdoors.
Stepping outside, the exterior experience of every Fortis residence is planned just as carefully, and critically. The design of our façades, for example, must always sympathetic to the local architecture and surrounds, typically complemented by mature plantings and landscaping that enhance the existing streetscape, rather than fight with it. To maximise privacy and views, we also closely consider the outlook from each terrace and balcony, studying how it transitions from inside the residence towards the boundary line, and beyond. This was achieved to wonderful effect at The Benson in Rose Bay, and is a feature we know our buyers truly love.
These are just some of the philosophies we strive to bring to the architecture and design of every Fortis residence. There are many more, of course. True, it isn't always easy, or straightforward, to achieve them. But when we see the looks of joy and pride on our buyers' faces, we know it's been worth every moment.
To discuss what residences we have available now, and in the future, please get in touch via our contact page.
Avalon Nethery
Associate Director
Cloudia Ingall
Assistant Design Manager