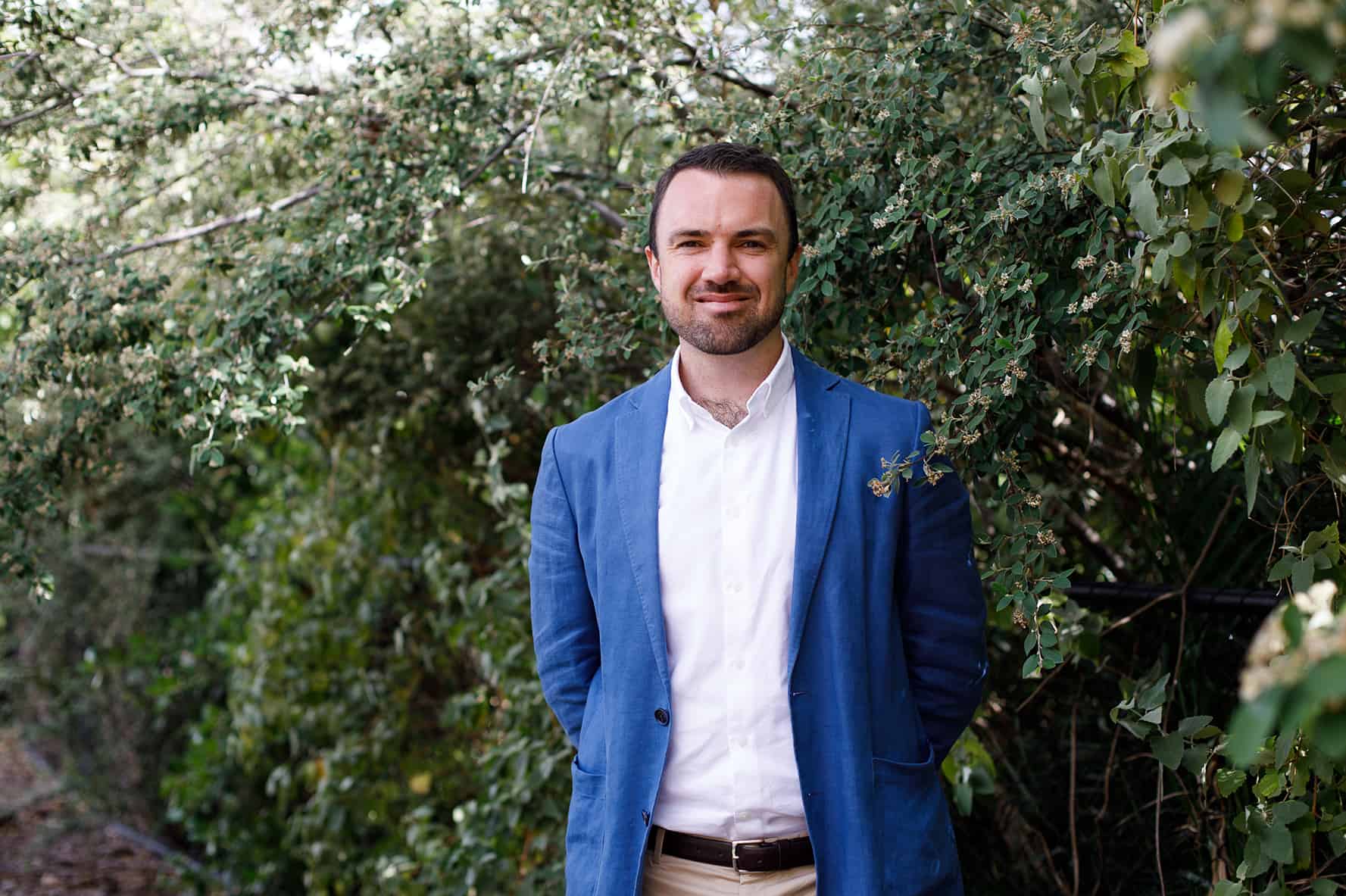 The Knight is a dedicated Owners' Corporation Management company based in Melbourne. A family business for over 25 years, their relationship with Fortis stretches back to 2017 and the very first development to carry the 'Fortis' name – the hugely successful 232 Wattletree in Malvern. Since then, we've partnered on another four boutique projects across Melbourne. With the promise of more to come, we spoke  with Managing Director Gregor Evans, to discuss the team behind The Knight and what shapes their philosophy as a business.
Q—Gregor, can you please tell us a little about The Knight?
A—The Knight began more than 25 years ago. Originally, we were a property maintenance service founded by current Executive Director, Robert Evans. The business has grown steadily over the years, from humble beginnings to be one of Melbourne's leading Owners' Corporation Managers. The Knight remains a family owned business today, and we continue to focus on personal relationships, quality service and caring partnerships over the long term.
Q—How would you describe your underlying philosophy?
A—It all comes down to relationships. Quite simply, we aim to establish sound and authentic relationships by always tailoring the individual needs of each client. Ultimately, these relationships build a solid foundation for our business. When it comes to advice, we know the best decision is indeed an informed decision. That is our foremost focus. Our reputation, strong family values, hands-on experience and robust systems and processes are why developers and owners choose to work with us.
Q—What industry trends are you noticing at the moment?
A—One key thing we're seeing is the move towards an owner occupier market, with boutique off-the-plan developments being favoured. Another obvious trend for 2020 – that is likely to last far beyond – is the incorporation of dedicated study spaces and consideration for creating optimal home working environments. Other trends we're observing include developers incorporating items such as additional storage (keyless storage lockers, wine cellars), keyless entry, recreational areas and an increased focus on sustainability – such as how waste is managed (separating food debris from recycling and so forth), grey water and vegetation to the side of the buildings, natural ventilation and so forth. We see these changes as overwhelmingly positive for the saleability of new properties, liveability for residents and the environment. We're also finding, in a competitive market, developers are more purchaser focused than ever – something which ties in closely with our own methodology and service approach.
Q—What's the most important stage of a project?
A—I think many people would emphasise project completion as the critical stage of a project. But we think this comes a close second to the planning and design phase. Planning and design from our perspective includes ensuring the Owners' Corporation is established correctly, all legal requirements are met, common property is set up optimally, and any pain points are considered. Just like the development project overall, this is the key foundation stage that sets up a successful completion and handover. Of course, handover is critical too, which is why we appoint a dedicated team to manage this step.
Q—The Knight and Fortis have collaborated on several highly successful projects. Why do you think we work so well together?
A—I think it comes down to being two like-minded organisations. We both place high emphasis on client satisfaction and base our decisions on establishing relationships for the long term. Achieving a quality end result for purchasers is a goal we have in common, and we know we can always rely on each other to do it.
Q—At the end of a project, what does success look like?
A—Happy clients on both side of the fence. By that I mean our valued developer clients like Fortis, and also the new residents. Welcoming happy residents to their new home and having them feel a real sense of community is always such a satisfying part of the process. For example, when we collaborated with Fortis on Balmoral, we created a community-building initiative called 'Bubbles in the Garden', where our team had the privilege of interacting with the purchasers in their flourishing new community.
Of course, the 'end' of a project for a developer is really just the beginning for us as Owners' Corporation Managers. Ultimately, success means ensuring the buildings we manage remain icons for many years to come and the residents remain happy – both in their homes and also within their community.
"Fortis and The Knight have built a strong partnership through completion of various boutique apartment developments across Melbourne. Working with The Knight is always a pleasure. They're reliable, capable and friendly people with a true passion for setting the standard of body corporate management across Melbourne. Fortis seeks to work with like-minded companies with a strong commitment to their corporate social responsibility and purpose – our partnership with the team at The Knight certainly exemplifies this endeavour."
Patrick Baldock, Associate Director, Fortis
Every day, The Knight strives to deliver Melbourne's most personal, supportive and effective owners' corporation services, for the benefit of developers and residents alike. With more two decades of hands-on experience and a vast amount of accumulated knowledge, their business is built upon the pillars of insight, integrity and results. They believe in doing things for the right reasons, in the right way.
232 Wattletree, Malvern
Balmoral, Glen Iris
East Grove, Glen Iris
Ode, Toorak
Bower, South Yarra