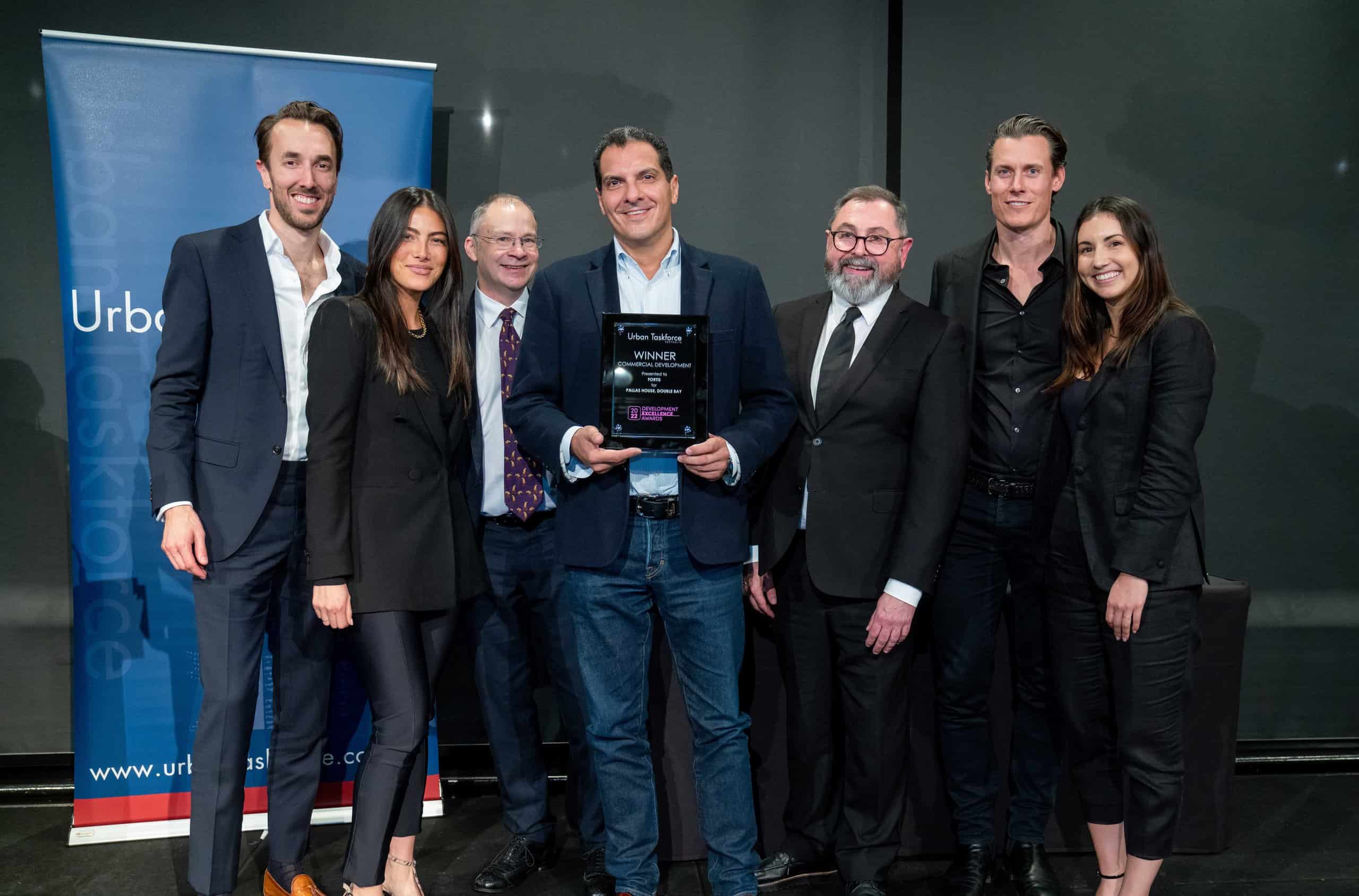 Last Thursday 28 July, the Fortis team attended the Urban Taskforce Development Excellence Awards 2022; an event that acknowledges Australia's most prominent property developers.
Hosted at Doltone House in Sydney, our team took home the 'Commercial Development' award for Pallas House, Double Bay.
The award acknowledges best-in-class developments that achieve the greatest outcomes for all stakeholders in terms of client requirements, environment, business, and community considerations; as well as time, cost, and quality. A testament to our fantastic team and all our partners involved in this development including; architects, Lawton Hurley, landscaping by Wyer & Co, interiors by Siren, and construction partners, Lords Group.
The Fortis team was honoured to be acknowledged for a development that means so much to our team, and we're incredibly appreciative to all who voted for Pallas House, Double Bay.